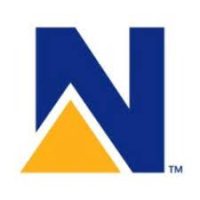 Job Description
Newmont Mining Corporation is a leading global gold producer with key assets in Nevada, Peru, Australia, Ghana and Suriname.Newmont's Africa Operations holds two gold mining operations in Ghana: the Ahafo Mine located in the Brong-Ahafo region and the Akyem Mine located in the Eastern region. There is also near mine exploration and development focus in Ghana to annually replace gold reserves. Newmont Africa also has early-stage exploration programs in the African countries of Ethiopia and Morocco.Our Africa operations employ approximately 5,900 employees and contractors, with the majority working at the Ahafo Mine. We offer an unparalleled blend of opportunity and career satisfaction with all the benefits you would expect from a global company. This, combined with our growth opportunities, makes Newmont a great company to work.Our Akyem and Ahafo mines have made significant sustainable community development investments in our host communities. These include establishing Development Funds at our Akyem and Ahafo operational areas with each mine contributing US$1 per ounce of gold sold and 1% of net pre-tax annual profit into its community development fund.The only gold company listed in the S&P 500 index, Newmont in 2007 became the first gold company selected to be part of the Dow Jones Sustainability World Index. Newmont's industry leading performance is reflected through our Africa operations' high standards in environmental management, health and safety for our workforce and creating value and opportunity for our employees, host communities and Newmont's shareholders.
Company: Newmont Mining Corporation
Location: Ghana
State: Ghana
Job type: 

Full-Time

Job category: Mining Jobs in Ghana – Newmont Inc Jobs in Ghana
About This Role
To guarantee cost effective competency-based training programs are delivered to Mining Operations / Equipment Operators and to develop the required skills and values. It involves scheduling of classes, on-the-job training and assessment to provide trained and skilled workforce for the mining operations which includes the implementation and monitoring of the local work force.
In This Role You WillCompliance
Comply with all Newmont Ghana Occupational Health and Safety requirements as well as those required under relevant Ghana legislation.
Certify complete recording policies and procedures are maintained.
Needs Analysis
Contribute towards identifying the training needs for the mining workforce.
Support
Support with the approved company mobile equipment licensing system. Travel to and support other Newmont sites if required.
Training and Assessment
Conduct immersive / simulator training programs.
Conduct mobile equipment operations training programs.
Conduct driver / live vehicle licensing and permitting programs.
Develop training packages.
Train the national workforce to Newmont Standards.
Train Mining standard operating procedures to mining staff.
Assess operators through various stages of competency for competency progression.
Assess and evaluate in support of operator recruitment.
Your Training, Skills & Experience ChecklistFormal Qualification (including Professional Registrations):
Diploma or Degree in Mining or Mechanical Engineering.
Workplace Trainer / Assessor Certification.
Mincom Trainer Certificate.
Driver Instructor and Assessor Certificate – added advantage.
Additional Knowledge
Knowledge of Ghana Occupational Health and Safety laws.
Experience
Between 5 to 7 years' experience operating heavy mobile equipment in open pit mining operations.
Experience with competency-based training, on and off job.
Technical Skills
Advanced communication (written and verbal) and interpersonal skills.
Leadership skills.
Ability to plan and deliver process training activities.
Coaching skills.
Strong training facilitation and presentation skills.
Strong computer skills using Microsoft Office suite software such as Excel, Word and PowerPoint.
Behavioural Attributes
Professional.
Respect.
Assertiveness.
Influential.
Reliable.
Independent.
Takes initiative.
Results driven.
Accurate.
Working ConditionsThe Position is located at the Ahafo South mine site.We understand no candidate will meet every single desired qualification. If your experience looks a little different from what we've identified and you think you can bring value to the role, we'd love to learn more about you!Our business success comes from the accomplishments and well-being of our employees and contractors. Our goal is to build a workplace culture that fosters leaders and allows every person to thrive, contribute, and grow. We are committed to selecting and developing our employees, and to establishing a work environment where everyone can take an active part in reaching our strategic goals while feeling a sense of pride in working at Newmont.Newmont seeks to recruit, hire, place and promote qualified applicants, meaning applicants who meet the minimum requirements of the position, without regard to personal characteristics such as gender, race, nationality, ethnic, social and indigenous origin, religion or belief, disability, age or sexual orientation or any other characteristic protected by applicable law. As part of our diversity efforts. females are encouraged to apply.NOTE: Newmont does not ask for or require job applicants to pay money to apply or be considered for employment with the Company. In addition, Newmont does not ask potential job candidates to provide sensitive personal data without first submitting a job application through our secure, online portal, and only as requested for legitimate business purposes. If you are asked to provide money or sensitive personal data through any other means, do not respond and please report this immediately to [email protected]
Method of Application
CLICK TO APPLY
Closing Date : 20th September, 2023