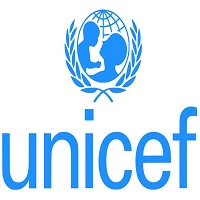 Closing date: Tuesday, 14 March 2023
General
Description of assignment title: Programme Support Associate
Assignment country: Jordan
Expected start date: 03/30/2023
Sustainable Development Goal: 3. Good health and well-being
Volunteer category: National UN Youth Volunteer
DoA reserved for persons with disabilities: No
Host entity: UNICEF
Type: Onsite
Duration: 7 months (with possibility of extension)
Number of assignments: 1
Duty stations: Amman
Details
Mission and objectives
The fundamental mission of UNICEF is to promote the rights of every child, everywhere, in everything the organization does — in programs, in advocacy and in operations. The equity strategy, emphasizing the most disadvantaged and excluded children and families, translates this commitment to children's rights into action. For UNICEF, equity means that all children have an opportunity to survive, develop and reach their full potential, without discrimination, bias or favoritism. To the degree that any child has an unequal chance in life — in its social, political, economic, civic and cultural dimensions — her or his rights are violated. There is growing evidence that investing in the health, education and protection of a society's most disadvantaged citizens — addressing inequity — not only will give all children the opportunity to fulfill their potential but also will lead to sustained growth and stability of countries. This is why the focus on equity is so vital. It accelerates progress towards realizing the human rights of all children, which is the universal mandate of UNICEF, as outlined by the Convention on the Rights of the Child, while also supporting the equitable development of nations.
Context
This assignment is seeking a UN Volunteer to support the Yemen Outpost based in Amman, Jordan in the area of protocols, travel management, submitting invoices to the Yemen finance team for processing, admin and logistics support to the office. National UN Youth Volunteers in Jordan are entitled for: – Monthly Volunteer Living Allowance (VLA) at the amount of JOD 854.8; – Annual and learning leaves; – Free Medical and life insurance; and – Free access to different learning platforms. For more information on UN Volunteer benefits, entitlements and support, please visit: https://www.unv.org/volunteer-your-country-conditions-service
Task description
The Programme Associate works in close collaboration with a range of staff in the CO, external partners and agency counterparts in support of programme design and delivery. S/He provides regular feedback on the status of projects through monitoring milestones and advises on improvements to keep activities on track. Under the direct supervision of Project Coordinator, the UN Volunteer will be:
 Monitoring and tracking the efficient distribution of supplies that are required for effective programme delivery;
 Supporting the programme section in researching, compiling and analyzing qualitative and quantitative data and information from a variety of sources on subject matters relevant to the work of the section to facilitate programme delivery as well as preparation of reports, working papers and presentations;
 Carrying out transactions in VISION ensuring programme results, activities and programme coding are as per annual work plans (AWPs) and making amendments and alterations as per section revisions when necessary;
 Preparing monitoring and reporting information for supervisor and team on agreed performance indicators to drive more efficient management and accountability for results;
 Regularly monitoring budgets and financial expenditures of section by employing applicable tools, ensuring compliance with UNICEF rules and regulations, keeping supervisor informed and advised on actions for decision and/or follow up;
 Creating FCs, PRs, TAs, etc., in VISION; assisting contract managers in issuing SESs/GRN and follow up with responsible staff for timely action;
 Processing UNHAS flights booking in collaboration with UNICEF travel staff in Yemen; handle International official travel, entitlement travel from, transportation from/to airport; and arrange staff accommodation at the guest houses in Sana`a and Aden;
 Managing the team leader's calendar day-to-day by adding or/and canceling appointments; disseminate the agenda, send the invitations; take meeting minutes when required; prepare necessary documentation, organize the coffee breaks and lunches if it is required; and translates correspondences, when needed;
 Providing logistical and administrative support for the Yemen Outpost Office and the Yemen Country Office events planned to take place in Amman, i.e., obtain the mayor's approval (through Jordan CO) for the events planned to be in hotel in Amman; coordinate with the hotel to arrange for the event; send all necessary documentation to the Hotel; and manage events inside the office including lunch and coffee breaks;
 Managing protocol issues in Amman (through Jordan CO protocol unit) for the Yemen CO and the Outpost staff. Support the staff to obtain their Sana`a and Aden visas; have their residencies and keep them up to date; collect the documents and the information and send them to JCO or embassies; support staff for their family visit visas to Jordan; support the staff to obtain any other visas from the embassies in Amman; and support the Outpost staff to obtain their driving license in Amman;
 Providing staff (when needed) with the SIM card, router (when needed), activate roaming when necessary, and coordinate with telecom service provider for issues and solutions;
 Performing as a "Petty Cash (PC) Custodian". Keep the money in the safe box; process petty cash payments after getting the approval from Operations Manager; fill in the cash voucher form; file and document all the invoices and receipts with the form; create PC invoices in Vision; and replenish the PC through YCO Finance Unit.
Eligibility criteria
Age: 18 – 26
Nationality
Candidate must be a national or legal resident of the country of assignment.
Requirements
Required experience
1 years of experience in (up to 3 years) of relevant work experience. and;
 Completion of secondary education is required, preferably supplemented by technical or university courses related to the field of work
 Good interpersonal skills and ability to work with a diverse team;
 Computer skills to use MS Word and MS Excel for day-to-day admin management;
 Committed to go extra mile supporting the Yemen Outpost to effectively respond to the humanitarian response in Yemen;
 Ability to work under pressure and deliver in a highly demanding environment.
Area(s) of expertise
Administration, Logistics and Inventory
Driving license
–
Languages
English, Level: Working knowledge, Required Arabic, Level: Working knowledge, Required
Required education level
Secondary education
Competencies and values
 Care
 Respect
 Integrity
 Trust
 Accountability
 Sustainability
Other information
Living conditions and remarks
Amman, the capital, is a peaceful city with over four million residents. People are friendly to visitors. Services in terms of banking, transportation, health and communications are easily available. Though Arabic is the official language, English is widely spoken among the majority of the population, especially in Amman. Road network is good both in terms of spread and quality of the roads. Public transportation in Amman is limited. Taxis are relatively cheap and easily available. There are a number of shopping malls, restaurants, gyms, and cinemas. A large variety of accommodation options can be found; however, it is worth noting that prices in Amman have generally increased in the past few years. There are no specific security threats. Amman is a very easy city in which to live; large, many amenities, very modern and serviced by an international airport with direct flights to most capital cities. According to the assessment of the UN Department of Safety & Security (UNDSS) Jordan is a family duty station (category A hardship). As this is a national UN Volunteer assignment, the UN Volunteer will be responsible for arranging his/her own housing and other living essentials. National UN Volunteers are part of the insurance plan.
Inclusivity statement
United Nations Volunteers is an equal opportunity programme that welcomes applications from qualified professionals. We are committed to achieving diversity in terms of gender, care protected characteristics. As part of their adherence to the values of UNV, all UN Volunteers commit themselves to combat any form of discrimination, and to promoting respect for human rights and individual dignity, without distinction of a person's race, sex, gender identity, religion, nationality, ethnic origin, sexual orientation, disability, pregnancy, age, language, social origin or other status.
Reasonable accommodation
UNICEF offers reasonable accommodation for UN Volunteers with disabilities. This may include, for example, accessible software, travel assistance for missions or personal attendants. We encourage you to disclose your disability during your application in case you need reasonable accommodation during the recruitment process and afterwards in your assignment.
Note on Covid-19 vaccination requirements
In addition to duty station-specific vaccine requirements, appointments are subject to confirmation of fully-vaccinated status against SARS-CoV-2 (Covid-19) with a World Health Organization (WHO)-endorsed vaccine, which must be met prior to taking up the appointment. It does not apply to UN Volunteers who will work remotely and are not expected to work on or visit UNICEF premises, programme delivery locations or directly interact with communities UNICEF works with, nor to travel to perform functions for UNICEF for the duration of their contracts.