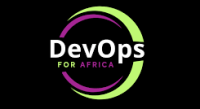 Company: Devops Africa Limited
Location: Ghana
State: Jobs in Accra
Job type: Full-Time
Job category: IT/Telecom Jobs in Ghana
Job Description
If you are a passionate and experienced UI/UX Designer who thrives in a collaborative environment and is excited to be part of building innovative web applications, we encourage you to apply. Join us at Devops Africa and be part of a team that is dedicated to delivering exceptional solutions and driving the future of software development.
Devops Africa is actively seeking a highly motivated and skilled UI/UX Designer to join our team. This work eligible position offers the opportunity play a crucial role in creating web site products that are not only visually appealing but also highly functional and user-friendly including building and improving web applications within our open-source technology environment. As a UI/UX Designer, you will play a vital
role in delivering innovative solutions that align with our business objectives.
As a User Interface (UI) and User Experience (UX) Designer you have the following responsibilities and qualifications:
Job Responsibilities:
• User Research: Conduct user research to understand the target audience, their needs, and pain points. This involves creating user personas, conducting surveys, and analyzing user feedback. • Information Architecture: Develop the structure and organization of the digital product, including the creation of sitemaps, user flows, and wireframes.
• Wireframing and Prototyping: Create wireframes and interactive prototypes to visualize the product's layout and functionality. These prototypes help in user testing and iterative design. • User Interface Design: Design the visual elements of the product, including layouts, color schemes, typography, and iconography, ensuring it aligns with the brand's identity.
• Usability Testing: Conduct usability tests to gather user feedback and identify areas for improvement in the design and functionality.
• Interaction Design: Define and design user interactions, including buttons, navigation, animations, and other interactive elements that enhance the user experience.
• Responsive Design: Ensure that the product is responsive and accessible across various devices and screen sizes.
• Collaboration: Work closely with cross-functional teams, including developers, product managers, and marketers, to ensure that the design aligns with the project goals and technical constraints. • User-Centered Design: Advocate for a user-centered design approach throughout the project, emphasizing the importance of user needs and feedback.
• Stay Updated: Keep up-to-date with industry trends, emerging technologies, and best practices in UI/UX design.
Qualifications and Skills:
• Education: A degree in design, or related field is often preferred, but not always required. Relevant experience can also be a strong qualification.
• UI/UX Tools: Proficiency in design tools such as Adobe Creative Suite, Sketch, Figma, or other UI/UX software.
• User-Centered Thinking: An understanding of and dedication to user-centered design principles. • Creativity: Strong creative and visual design skills to create visually appealing and intuitive user interfaces.
• Problem-Solving: The ability to identify and solve design problems, often through iterative design processes.
• Communication: Good communication skills to collaborate with cross-functional teams and present design ideas effectively.
• Coding Knowledge: Basic knowledge of HTML, CSS, and front-end development can be a valuable asset, although it's not always required.
• Attention to Detail: A keen eye for detail and an understanding of how small design choices can impact the overall user experience.
• Adaptability: The ability to adapt to changing project requirements and technologies.
• Portfolio: A strong portfolio showcasing past UI/UX design work is often a key requirement to demonstrate your skills and experience.
Working Settings:
● Full-time Salaried Exempt, not eligible for overtime
● Office hours are 10am-7pm, Monday through Friday, GMT, additional hours may be required depending on priorities
● This position is full time work.
Compensation:
● The salary is negotiable and varies based on experience and qualifications.
Method of Application
CLICK TO APPLY
Closing Date : 17th Nov, 2023