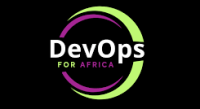 Company: Devops Africa Limited
Location: Ghana
State: Jobs in Accra
Job type: Full-Time
Job category: Logistics/Transportation Jobs in Ghana
Job Description
We are looking for a Quality Assurance (QA) Tester to join our innovative team. Devops Africa is an innovative company that specializes in providing top-notch talent and expertise in the field of software development operations and business process outsourcing services to companies.
Our team is looking for individuals who love technology, enjoy working on self organizing scrum teams, and are enthusiastic to learn and contribute. Developers at Devops Africa have multiple growth and training opportunities all while solving compelling problems with open-source technologies.
At Devops Africa we have a family atmosphere with strong core values of Trust, Care, Team, and Passion for excellence at the core. Devops Africa is improving every day to achieve its business mission.
About the position of a QA Tester
As a Quality Assurance Tester for Android and iOS you are responsible for testing mobile applications on both Android and iOS platforms to ensure they are functioning correctly and meet the specified requirements.
He or She is responsible for ensuring the overall quality and functionality of the app on both platforms.
The key responsibilities of this role include:
• Testing the app on various Android and iOS devices and operating system versions to ensure compatibility and usability.
• Identifying and reporting any bugs or issues found during testing and working with the development team to resolve them.
• Creating test plans and test cases to ensure all functional and non-functional requirements are covered during testing.
• Participating in the overall quality assurance process for the mobile application, including regression testing and user acceptance testing.
For the role of Android and iOS mobile QA Tester, the following qualifications are desired: • Bachelor's degree in Computer Science, Information Technology or a related field. • Experience in mobile app testing, specifically on Android and iOS platforms. • Strong understanding of software testing methodologies and techniques. • Familiarity with mobile testing tools such as Appium, Atlassian (JIRA, Confluence), Chef, Puppet, OpenStack, Selenium, would be a plus. • Strong problem-solving and analytical skills, with the ability to identify and report bugs and issues.
• Good written and verbal communication skills, with the ability to collaborate effectively with the development team.
• Experience with Agile development methodologies is a plus.
• Experience with performance and security testing on mobile apps is a plus.
• Strong understanding of mobile app development and the mobile app ecosystem.
• Knowledge of mobile security and compliance standards is a plus.
• Experience with manual and automation testing for mobile apps is a plus.
• Collaborating with the development team to understand the app's features and
functionality and providing feedback on usability and user experience.
• Keeping up to date with the latest mobile testing tools and techniques and recommending improvements to the testing process.
• Documenting and maintaining test results and metrics to track progress and identify areas for improvement.
Working Settings:
● Full-time Salaried
● Office hours are 10am-7pm, Monday through Friday, GMT, additional hours may be required depending on priorities
● This position is full time work.
Compensation:
● The salary is negotiable and varies based on experience and qualifications
Method of Application
CLICK TO APLY
Closing Date : 17th Nov, 2023