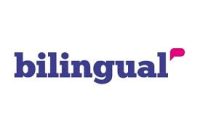 Job Description
Our client, a leading global Mining-Tech company is urgently looking for a Technical Sales Representative to hire. Roles
We are seeking a qualified Ghanaian national with a background in Geology or Mining.
Ideally, the candidate should possess 2 to 6 years of relevant work experience.
The role necessitates a dynamic individual who can travel extensively, with a maximum age limit of 35.
Proficiency in both English and French is mandatory.
Experience in the drill and blast markets would be advantageous.
A proven track record in developing and managing client relationships is preferred.
Expertise in both underground and surface mining is highly desirable.
The candidate should demonstrate the ability to work with minimal supervision.
Strong problem-solving skills are a must.
The position requires a balanced blend of technical and sales skillsets.
Familiarity with ERP software is expected.
Role Purpose
The purpose of this position is to market and promote the company's products, services, and solutions locally. This includes the creation of new client relationships as well as maintaining existing client relationships
Directly Reports to Team Lead or Manager
Job Family: Sales/Service
ACCOUNTABILITIES & EXPECTED OUTCOMES
1. Consultative Selling:
Executing established client contact plans to communicate product launches and engaging potential clients in relevant sales campaigns to build new relationships.
Acting as first point of contact for client queries and complaints and resolves these, referring complex issues to others and ensuring that the client receives an appropriate response.
Setting clear objectives for each sales/service call or meeting; using standard materials to make a presentation to the client; and asking relevant questions to evaluate the client's level of interest and to identify and respond to areas requiring further information or explanation.
Building solutions for a new reality based on the client's current state and understanding the client's total business.
Expected; Outcomes
Emphasize solution features based on analyses of clients' aspirations and on technical knowledge of product capabilities and limitations.
Customises offerings and designs training to suit clients' requirements.
Client queries and complaints are dealt with in a timely manner.
Presents product and service offerings to clients with a clear rationale and at standard commercial terms aligned to the company's strategy.
2. Technical Service Delivery: Accountabilities:
Providing input to client contact plan to communicate product launches.
Acting as the first point of contact for client queries and complex issues and ensuring that the client receives an appropriate response.
Building solutions based on understanding the client's aspirations from a deep understanding of the client's pain points and total business.
Providing feedback to product design teams so that products can be tailored to clients' needs.
Expected; Outcomes
Designs training to suit client's requirements.
Client queries and complaints are dealt with in a timely manner.
Maintaining and updating knowledge of the company's solutions.
Expertise is used to assist clients' use of the company's product solutions in an effective manner
Service Now is utilised to record all client interactions involving service.
Actively participates in the company's Academy courses to increase knowledge and skills
Presents product and service solutions to clients with a clear rationale and alignment with strategy
With guidance, ensures contractual terms and support services are aligned with the company's interests e.g. financial, legal, supply, labour, and logistics.
Provide feedback to Product design teams in accordance with designated procedures as required.
3. Account Management Accountabilities:
Developing a personal network within the sales territory and representing the organization at trade shows and other events to identify sales opportunities, promote the organization, and enhance its reputation.
Identifying opportunities for expansion of revenue with existing accounts. When influencing, identifying the needs of the client through regular contact with the client and by staying abreast of market changes including competitor analysis.
Using personal expertise to identify the complex standard products and/or services offered by the organization that meet the client's needs, together with quantities and product configurations.
Expected; Outcomes
Ensures account is managed in a methodical and timely manner gaining positive feedback from the customer and in accord with the company's strategy for budget and timeframe.
Schedules follow-up actions and enters relevant information into the client relationship management (CRM) system.
Applies best practice methods for establishing rapport to provide valued interaction with clients.
Works within the company's account management framework and procedures.
Maintains data in relevant CRM in accordance with the company's account management procedures.
4. Prospecting; Accountabilities:
Securing new accounts, and proactively researching to identify needs in the marketplace and ideal client profile.
Identifying new business opportunities and assisting with analysing estimates of business value to the customer.
Analysing and interpreting changing market forces and client preferences.
Expected; Outcomes
Market needs are assessed for products and/or services
Pipeline of prospective customers detailed in CRM with client knowledge and plan for growth and forecast.
With guidance, reporting in accordance with Operational procedures on updates to market and pipeline activities. Shares insights on successful and unsuccessful strategies and ideal client profiles.
5. Value Selling; Accountabilities:
Understanding how to present a value proposition to a client and how it can be applied to the company's solutions.
Managing sales and cross-selling of products and services.
Enquiring effectively by uncovering customer afflictions (pain points) and aspirations (objectives) before explaining how the company's solutions can solve the customer's pains or afflictions and fulfil their aspirations.
Regularly connecting with clients in an engaging and prepared manner.
Expected; Outcomes
Facilitates cross-functional activities to ensure customers have a positive experience with the company and seamless interactions.
Use of best practice tools and principles of value selling to ensure a thorough understanding of client business and their aspirations to present the solution most likely to resonate with the client.
Shares solutions with clients effectively using appropriate methods and delivery based on foundational value selling methodology.
Shares success strategies and solutions with the team for development and company collaboration.
Shares detailed and documented value propositions/opportunities across teams where subject matter expertise is required in accordance with the sales plan.
6. Leadership and People; Accountabilities:
Regularly challenges peers or superiors when the situation arises. Discussing the consequences of
unacceptable behaviour and offering alternative solutions.
Delivering on promises. Taking accountability when things go wrong and looks for ways to improve.
Calling out poor behaviour when they see it at all levels of the organisation in a respectful and constructive way.
Building partnerships and working collaboratively with others to meet shared objectives.
Listening actively and demonstrating the ability to separate the person from the problem, so bringing objectivity to the situation.
Seeking and providing regular feedback to learn and grow.
Expected; Outcomes:
Speaking up with confidence and respect displaying courage to deal with difficult situations, issues or behaviours.
Although opinions may differ, offering the opportunity for open dialogue.
Holding self and others accountable to meet commitments and deliver results even under tough circumstances.
Proactively identifying potential setbacks and obstacles and working through them effectively to achieve the desired result on time.
Treating every work colleague, customer, and supplier with respect.
Proactively seeking out opportunities for collaboration within and across teams to achieve shared outcomes.
Engaging in decision-making – makes good and timely decisions that keep the company moving forward at pace. Invests time getting to know all employees that impact their decisions.
7. Health, Safety and Environment; Accountabilities:
Taking reasonable care of self and others in the workplace and complying with the relevant legislative requirements and company Quality, Health, Safety and Environment (QHSE) management system policies and procedures.
Wearing, using and maintaining the provided personal protective equipment and reporting any unsafe practices or conditions which come to your attention.
Taking reasonable care to ensure own acts or omissions do not adversely affect the health and safety of other persons.
Expected; Outcomes:
Hazards and incidents reported in line with company policies.
Actively participated in safety meetings
Quality alerts raised in line with company policies
8. Risk and Compliance; Accountabilities:
Contributing to the identification of risks and compliance requirements relevant to own scope of work.
Applying risk management and regulatory compliance processes to own scope of work.
Leading by example to promote positive risk and compliance behaviours within own scope of work
Expected; Outcomes:
Complying with the company risk and compliance policies local laws and other relevant standards within own scope of work.
Potential non-compliance or misconduct is reported through appropriate channels.
Behaviours that do not align with the company's code of conduct are a challenge.
QUALIFICATIONS,SKILLS & EXPERIENCE; Essential:
HND or Bachelor's Degree
At least 2 years experience in a sales position, preferably in the Mining industry.
Desirable:
Experience working with client relationship management systems (CRM).
Understanding of relevant industry processes and experience including drilling and mining. Understanding of drilling optimisation, rock knowledge and data analytics. Understanding of specific and companion company technologies (e.g. Gyros/Fluids) and their applications.
CLICK TO APPLY
15-1-2023