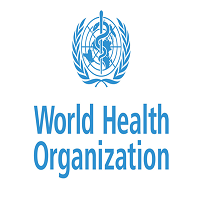 DESCRIPTION OF DUTIES
Provide technical support and work closely with the oblast and municipal health administrations and local health care facilities in adaptation of the normative documents and plans for control of NCDs to the emergency context.
Support the periodic need assessments and coordinate NCD drugs distribution if there is a need based on the procedures for backup supply of medications and instructions for emergency care;
Contribute to the estimation of needs and ensure access to essential diagnostic equipment, core laboratory tests, and essential medication for the routine, ongoing management of the most common NCDs in the primary health-care system in relation to the emergencies and humanitarian crisis.
Promote implementation of the WHO package of essential NCD (PEN) interventions and mental health services needed to ensure better NCD management in the priority regions during humanitarian crisis.
Adapt the SOPs and regulations (PHC, secondary and tertiary care facilities) in order to ensure, amidst to humanitarian crises:

clinical management/ stabilization and/or appropriate referral for patients with acute exacerbations that cannot be managed at primary healthcare level;

identification of the subgroup of NCD patients with special needs for which interruption of treatment could be fatal or critical (Mentals Health, dialysis patients, persons with type 1 diabetes, transplant patients, patients with mechanical heart valves of anticoagulation, patients on controlled medications for whom sudden withdrawal can be dangerous);

referral pathway in order to avoid sudden discontinuation of treatment and prioritize patient needs and management.

Support the development and implementation of innovative solutions at local health care facilities in order to ensure the continuity of care for NCD patients, including integration of mobile health units, telemedicine technologies, and other innovative models in the regular service provision for the people living in conflict-affected parts and newly regain territories.
Support the training packages development, planning and co-facilitate trainings of human resources in health aimed at increasing the efficiency, effectiveness and quality of the care service provision;
Maintain regular correspondence with national counterparts and the partners with regards to primary health care strengthening as part of the health system development.
Perform any other related incident-specific duties, as required by the functional supervisor.
REQUIRED QUALIFICATIONS
Education
Essential: University degree (Bachelor's level) in clinical medicine, health systems, health care management or health related field from an accredited/recognized educational establishment.
Desirable: Advanced University degree in Medicine or Public health or health related fields, Specialization or training in the delivery of primary health care service and health system.
Experience
Essential: At least 2 years of professional experience in health system management and or experience in primary health care facility settings management or other related fields.
Desirable: Experience in WHO, the UN System and/or NGOs in the area of health operation, outbreak response and planning of emergency interventions in the context of public health and/or humanitarian action. Knowledge of WHO mandate and goals or experience in UN Organizations, international institutions or NGOs is considered an asset.
Skills
Excellent knowledge of health system and UHC principles, with focus on the primary health care service delivery.
Demonstrated ability to provide sound methodological, technical advice and guidance in primary health care and NCD prevention and case management.
Excellent analytical, planning and organizational skills.
Ability to work in complex national or international settings in support of international emergency health interventions to often insecure and geographically hostile environments.
Demonstrated ability to work in multicultural and multidisciplinary settings and excellent inter-personal skills.
Ability to monitor and communicate progress in terms of process and results.
Excellent communication, facilitation and report-writing skills.
Excellent knowledge of Microsoft Office applications.
Knowledge of ERP/Oracle applications is an asset.
WHO Competencies
Teamwork
Producing results
Communication
Knowing and managing yourself
Moving forward in a changing environment
Use of Language Skills
Essential: Expert knowledge of English. Expert knowledge of Ukrainian.
REMUNERATION
Remuneration comprises an annual base salary starting at USD 37,537 (subject to mandatory deductions for pension contributions and health insurance, as applicable) and 30 days of annual leave.