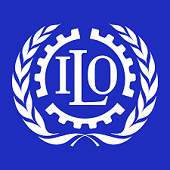 The ILO is issuing a call for expression of interest for the above position. This is an assignment of a purely temporary nature, not expected to lead to a career in the ILO. Duration is 12 months.
The selection process is not subject to the rules and procedures defined in Annex I of the ILO Staff Regulations
The following are eligible to apply:
– Internal candidates in accordance with paragraphs 31 and 32 of Annex I of the Staff Regulations. The Office will facilitate the temporary re-assignment of a selected internal candidate to this position.
– External candidates. A selected external candidate will be issued with a 4.2 (e) contract.
Staff members with at least five years of continuous service with the Office are encouraged to apply and will be given special consideration at the screening and evaluation stage.
The ILO values diversity among its staff. We welcome applications from qualified women and men, including those with disabilities. If you are unable to complete our online application form due to a disability, please send an email to [email protected].
Applications from qualified candidates from non- or under-represented member States, or from those member States which staffing forecasts indicate will become non- or under-represented in the near future, would be particularly welcome. A list of these countries can be found here: ILO Jobs: Non- and under-represented Member States
Introduction
The temporary position is located in the Regional Programming Unit (RPU) of the ILO's Regional Office for the Arab States (ROAS) in Beirut. The RPU provides direct support to regional management in the preparation of programme and budget proposals, monitoring and reporting on programme implementation, development of management systems of Decent Work Country Programmes (DWCPs) and project formulation and quality control. The temporary position will be responsible for ensuring the application of ILO's monitoring procedures and ILO evaluation policies, standards, and guidelines in the Arab States region. Coordination for evaluations takes place through the Evaluation Office (EVAL) at ILO headquarters.
The Regional Monitoring and Evaluation Officer manages organizational and strategic reviews to inform management decision-making on priorities. The position manages a regular budgetary supplementary account monitoring and evaluation allocation for the region and plans activities according to regional needs. The Officer is also expected to deliver staff and constituents' training workshops on monitoring and evaluation of programmes and projects, and to institute results-based management (RBM) mechanisms towards results and impact of ILO's work in the region.
The position will to the Chief of RPU, with a technical reporting line to the Director of EVAL at ILO headquarters.
Duties
1. Undertake quality control and provide methodological support for the design, monitoring, and evaluation of projects and DWCPs to ensure results and impact.
2. Coordinate closely with the Decent Work Technical Support Team, Chief Technical Advisors and Project Managers to ensure adherence to methodological standards in data collection, baselines, assessments, surveys, etc. and the development of theory of change and of results-based monitoring and evaluation plans and systems.
3. Coordinate Decent Work Country Programs (DWCPs) review and evaluation activities in the region in collaboration with EVAL and the Strategic Programming and Management Department at headquarters.
4. Lead the planning and implementation of all decentralised ILO programme/project evaluations throughout the region as well as strategic reviews, synthesis and thematic evaluations, and impact assessments in accordance with ILO's evaluation policy and quality standards. Participate in evaluations under EVAL's overall coordination as required.
5. Assist ROAS management in all aspects of evaluation and knowledge management on follow up to evaluation findings and recommendation using existing mechanisms such as I-eval discovery and the A Management Response system (AMRS) and good practices and lessons learned repository to increase usefulness of evaluations, good practices and lessons learnt.
6. Provide information in areas related to project and programme planning, implementation, monitoring and evaluation, including for the preparation of EVAL's reports for the Governing Body.
7. Provide capacity building on RBM and monitoring and evaluation to ILO specialists, managers, and programming staff in the region, and assist in the use of guidance materials, instruments and methodologies for self-evaluation, internal evaluations, and independent evaluation (using applicable training packages such EMCP (Evaluation Management Certification Programme) training and Evaluation Training Guide for constituents. Provide capacity building to constituents and DWCP (Decent Work Country Programmes) committees in the region for monitoring and evaluation.
8. Develop papers, prepare briefs, and write ups to management based on evaluation and review results to ensure informed decision-making and identification of regional and national priorities. Support the codification and dissemination of best practices.
9. Attend UN (United Nations) interagency groups and taskforces on monitoring and evaluation, Evaluation networks (IRENAS), and UN SDGs (Sustainable Development Goals) evaluation groups.
10. Perform other relevant duties as assigned.
Required qualifications
Education
Advanced university degree (Master's or equivalent) in economics, business or public administration, social science or other related field.
A first-level university degree (Bachelor's or equivalent) in one of the afore-mentioned fields or other relevant field with an additional two years of relevant experience, in addition to the experience stated below, will be accepted in lieu of an advanced university degree.
Experience
Five years of professional experience in programme or project design, management and evaluation is required. Out of which three years of experience at the international level is desirable.
Experience in the delivery of training courses, including informal training and technical support. Direct experience in managing and implementing evaluations is highly desirable.
Languages
Excellent command of English. Fluency in Arabic is an advantage.
Competencies
Technical Competencies:
Good knowledge of the programmes, operations and activities of the UN organizations.
Knowledge of methods for the monitoring and evaluation of socio-economic development programmes and projects with specialization in the application of qualitative and quantitative methods.
Knowledge of processes and tools for design, monitoring and evaluation based on Theory of Change, the Logical Framework Approach and Results-based Management.
Expert user of Microsoft Word, PowerPoint, Excel and other software, Internet browsers and database applications.
Behavioural Competencies
In addition to ILO core personal or behavioral competencies (Integrity and transparency, Sensitivity to diversity, Orientation to learning & knowledge sharing, Communication, Client orientation, Orientation to change, Takes responsibility for performance, Quality orientation and Collaboration)
Flexibility and willingness to learn and undertake personal and professional development.
Ability to work independently with minimum supervision.
Ability to work under pressure and meet deadlines.
Excellent organizational skills.
How to apply
Recruitment process
Please note that all candidates must complete an on-line application form. To apply, please visit ILOJOBS. The system provides instructions for online application procedures.
Evaluation (which may include one or several written tests and a pre-interview competency-based assessment centre) and the interviews will tentatively take place during the 2 to 4 weeks following the application deadline. Candidates are requested to ensure their availability should they be short listed for further consideration.
Depending on the location and availability of candidates, assessors and interview panel members, the ILO may use communication technologies such as Skype, Video or teleconference, e-mail, etc for the assessment and evaluation of candidates at the different stages of the recruitment process, including assessment centres, technical tests or interviews.
Fraud warning
The ILO does not charge any fee at any stage of the recruitment process whether at the application, interview, processing or training stage. Messages originating from a non ILO e-mail account – @ilo.org – should be disregarded. In addition, the ILO does not require or need to know any information relating to the bank account details of applicants.