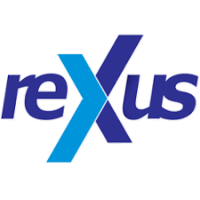 Job Description
Position : Software Sales Consultant – IT Software Services
Job Role:
 Software Sales Consultant – IT Software Services
Vertical – International Software Services Sales
Location – Global, Remote.
Responsibilities:
1. Engage with customers across different industries and geographies.
2. Data mining for leads using LinkedIn, business directories, web searches, community forums etc.
3. Lead Generation, customer nurturing, managing client relationship
4. Sending cold email, making cold calls
5. Leads qualification using set criteria
6. Be the first point of contact for the customers, deliver a strong first impression and set the foundation for long term relationship.
7. Maintain database of prospective customers.
8. Leverage social media, phone and digital channels effectively reach out, continuously engage and manage customers.
9. Maintain and expand database of prospective customers.
10. Manage organization's social media accounts with regularly publishing relevant content
11. Coordinate internally with technical team to create relevant content
Search for content on the web
12. Work in a collaborative and dynamic team environment with technical members of the team.
Meet and exceed targets for the sales pipeline.
Qualification:
Any Bachelors, Post Graduate degree or equivalent with experience.
Experience:
Must have minimum 2 years to 5 years domain and relevant experience in doing global software services inside sales primarily for The US and the UK region.
Must be well versed with documentation, MS Excel, Word, PowerPoint.
Must have strong interpersonal skills, soft skills, presentation skills, excellent oral and written communications skills.
Skills & Competencies:
Good knowledge of SEO and Social Media marketing.
Ability to multi-task, prioritize and manage time effectively.
Job criteria for job ad : Software Sales Consultant – IT Software Services
Job category :

IT, new technologies

Sales

Industries :

IT, software engineering, Internet

Employment type :

Permanent contract – Fixed-term contract

Region :

Ashanti – Brong Ahafo – Central – Eastern – Greater Accra – Northern – Upper East – Upper West – Volta – Western – International

Experience level :
Educational level :
Key Skills :