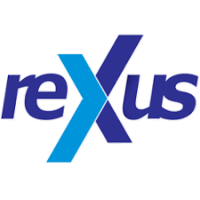 Job Ad & Profile Description
Position : Global Account Manager (IT Infrastructure & IT Services)
Job Role
 – Global Account Manager (IT Infrastructure & IT Services)
Job Location – Global, Remote. IT Sales.
Job Type – Full Time.
Job Description:
The company is looking for a qualified candidates to join our marketing/sales, team. Our marketing/sales department produces quality work for major companies in the USA, the UK and Europe, and seeks an intern who can participate in various stages of marketing/sales coordination and processes.
This candidate should be prepared to work in a fast-paced team environment and will finish the be gaining broad experience in various aspects of sales/marketing. Advance Description The primary responsibility of this role is to define and execute the sales strategies with our System Integrators, Service Providers, Value Added Reseller partners and potentially 3rd party sales. This  includes managing the current SI, SP, VAR partners that are supporting multiple  contact  center  solutions, cloud solutions, collaboration, networking, etc. for OEM's, SP's like Cisco, Avaya, Microsoft, Verizon, AT&T, BT, etc. Additionally, developing new partnerships with SI, SP, VARs across target growth industries will be critical to the company's growth. This will require the candidate to conduct industry research, initiating and closing new partner contracts, SI, SP, VAR  onboarding and ensuring sales readiness. The ideal candidate has the ability to influence decision makers at the executive level. The ideal candidate must demonstrate the ability to think strategically about business processes, growth requirements, and operational challenges. This role requires some experience in sales, product management, legal, operations, and finance. The candidate must be able to navigate these teams and their objectives to manage a successful outcome for the company. However, the interns (may be fresher's) will be trained and educated in strategic sales and business operations. Responsibilities
Assist in the creation of signage, circulars, mock ups, e-mail campaigns, on line promotion, etc.  Assist with fulfillment of sales/marketing offers  Assist with the preparation and delivery of training materials  Perform analysis of marketing and sales data  Seek and analyze competitor marketing and sales materials both on and offline  Prepare presentations  Open and sort mail  Enter contact information into contact management systems  Provide support to social media efforts and B2B sales and marketing.  Maintain tracking report of public relations activity  Scheduling meeting with clients, leading meetings, preparing minutes of meetings, etc.
Advance Responsibilities
Develop and execute comprehensive go-to-market strategies with SI, SP, VAR partner programs Drive broader integration between our SI, SP, VAR partners' product portfolio and OEM's platform.
Collaborate with key internal stakeholders (e.g. sales, marketing, PR, legal, support, etc.) to create new programs/strategies for addressing our SI, SP, VAR ecosystem  Builds a relationship with customers by understanding their business needs and aligning various ICT, IT Infrastructure, Cloud and Contact Center Solutions.
Lead specialist from all support organizations to deliver 360-selling and build relevance within accounts.
Focus on new customers and new business opportunities.
Dynamically manage and maintain business relationships with internal stakeholders, clients, partners, etc.  In case the candidate is selected for inside sales, travel would be up to 10% or less.
Manage staffing and resource requirements of the partners and clients.
Interns will be trained and educated for these advance responsibilities which will help them to perform their work optimally.
Required profile for job ad : Global Account Manager (IT Infrastructure & IT Services)
Preferred Qualifications
Bachelor's Degree required (Any Graduate) or an MBA preferred but not necessary.
Keen Interest in learning and developing skills in business development, sales, product management and project management.
Willing to learn and develop as a technical sales and marketing representative.
Strong presentation skills and the ability to articulate complex concepts to cross-functional audiences.
Strong verbal and written communications skills are a must, as well as the ability to work effectively across internal and external organizations.
Self-motivated with a predisposition towards ownership.
Majors Marketing, Sales, Advertising, Computer Science, Mathematics, Language, etc. Languages English (Must and Fluent), French (Optional), Portuguese (Optional) & Spanish (Optional).
Job criteria for job ad : Global Account Manager (IT Infrastructure & IT Services)
| | |
| --- | --- |
| Job category : | |
| Industries : | IT, software engineering, Internet |
| Employment type : | Permanent contract – Fixed-term contract |
| Region : | Ashanti – Brong Ahafo – Central – Eastern – Greater Accra – Northern – Upper East – Upper West – Volta – Western – International |
| Experience level : | |
| Educational level : | |
| Key Skills : | |