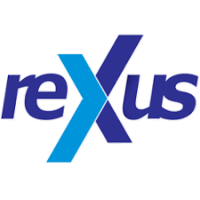 Position : Business Consultant (Business & Strategy)
Work Location – Global, Remote.
Experience – 0 years to 5 years plus.
Travel: Up to 50% or more. Both Domestic & International.
Job Description:
Business & Strategic Planner Responsibilities Includes:
Developing strategic plans and assessing company performance.
Conducting research and data analysis to inform business decisions.
Meeting and front ending Clients and doing business presentations and suggesting new solutions and strategies that would meet their business requirements.
Shaping the company's overall business strategy.
Job brief: We are looking for a Business & Strategic Planner to define our company's direction and develop plans to realize our business objectives. You will help us maintain our competitive advantage and allocate resources appropriately.
Strategic thinking is the most important skill in this role. You should also be analytical with strong organizational abilities. If you also have experience in market research and business operations, wed like to meet you.
Ultimately, you will help our company adapt to changes and grow.
Responsibilities:
Understand and shape the company's strategy and mission.
Develop plans to materialize strategy and analyse business proposals.
Research competition to identify threats and opportunities.
Assess the company's operational and strategic performance.
Make sure the set goals and revenue targets assigned are well planned, strategized and as an individual contributor you are able to achieve the desired goals and revenue.
Align processes, resources planning and department goals with overall strategy.
Provide support and insight into significant organizational changes (e.g. shift in strategic focus, mergers and acquisitions).Educate senior executives in making effective decisions. Construct forecasts and analytical models. Monitor and analyse industry trends and market changes. Working closely with the CXO team and documenting the various minutes of meetings, and studying the possible strategies. Attending seminars and presentations with the CXO and management team. Possibility of traveling between major metro cites in India and abroad for seminars, Business and presentations. Candidates should be ready to travel with as and when required. Providing analytical and dynamic suggestions and out of the box ideas to the marketing team, CXO team as and when desirable. Willingness to learn new IT technologies and new business development techniques, ideas and strategies. Assisting the management and working closely with upper management for creating business plans, business decisions, presentations, etc. Manage the company's inhouse PR, Events, etc.
Requirements:
Proven experience as a Strategic Planner or Business Consultant preferred.
Understanding of market research and data analysis. Strong in Excel and PPT.
Knowledge of business operations and procedures.
Demonstrable strategic thinking abilities.
Analytical mind with problem-solving aptitude.
Organizational and leadership skills
Excellent communication skills
Qualification:
BE/BTech, BMS/BCom, BSc/BA in Business Administration, Marketing, Finance or a related field; MSc/MA/MBA is a plus.
Job criteria for job ad : Business Consultant (Business & Strategy)
| | |
| --- | --- |
| Job category : | |
| Industries : | IT, software engineering, Internet |
| Employment type : | Permanent contract – Fixed-term contract |
| Region : | Ashanti – Brong Ahafo – Central – Eastern – Greater Accra – Northern – Upper East – Upper West – Volta – Western – International |
| Experience level : | |
| Educational level : | |
| Key Skills : | |