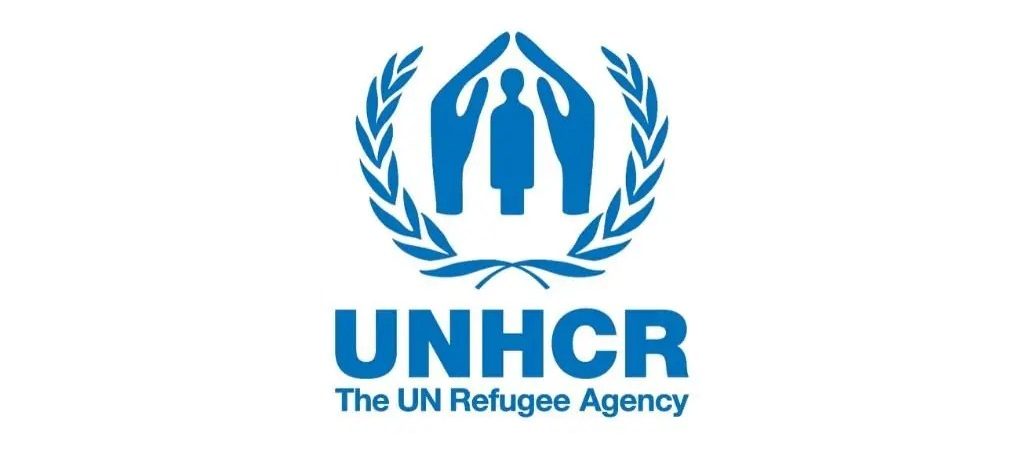 Organizational Setting and Work Relationships
Senior Private Sector Partnership Officer (PSP Officer) is a senior managerial position within a given PSP country or multi-country operation and is part of a larger Private Sector Partnerships (PSP) team expected to manage, advise and support PSP markets in their respective area of responsibility (AOR). The Senior PSP Officer will be supervised by a more senior PSP staff in country, multi-country office or HQ and is responsible for meeting the income targets within the given budget set by the supervisor.
The incumbent will prepare budget estimates for new markets in development, as well as for existing markets in the AOR under the supervision and agreement of supervisor. On this level, the responsibilities correspond to full-fledged markets with the corresponding growth in income. The incumbent has extensive number of fundraising staff and activities under the supervision.
The Senior PSP Officer is responsible for the strategic development, planning and implementation of the fundraising programs related to both Individual Giving (IG) and Private Partnerships and Philanthropy (PPH). In addition, the incumbent also oversees the PSP fundraising communications functions, as applicable.
Following guidance from the supervisor, the incumbent will encourage and facilitate the engagement of senior UNHCR staff members in the AOR, Bureau and in relevant Divisions and Entities in HQ to support PSP activities and donors. In addition, the incumbent ensures that the PSP fundraising and related activities are well-integrated in the local context and fosters a solid working relationship with the country Representative and the Operation. The PSP Officer will develop, and support actions aimed at strengthening the relationship between PSP, the county office of UNHCR, and other UNHCR Divisions as well as keeping these various stakeholders aware of PSP activities.
The Senior PSP Officer will contribute to the overall management of PSP activities in the respective location by managing PSP staff under supervision and administering the PSP office efficiently.
The position, provides regular and timely information on developments in relation to administrative matters within the domain of its geographical area of responsibility to the supervisor. Subject to specific operational, socio-economic or security developments in the AOR, and in close alignment with the country Representative, the incumbent will direct and guide the PSP team in taking appropriate course of action.
All UNHCR staff members are accountable to perform their duties as reflected in their job description. They do so within their delegated authorities, in line with the regulatory framework of UNHCR which includes the UN Charter, UN Staff Regulations and Rules, UNHCR Policies and Administrative Instructions as well as relevant accountability frameworks. In addition, staff members are required to discharge their responsibilities in a manner consistent with the core, functional, cross-functional and managerial competencies and UNHCR¿s core values of professionalism, integrity and respect for diversity.
Duties
– Develop and implement a strategic plan for Private Sector Partnership in the market, reflecting the country advocacy strategies and global PSP strategies.
– Contribute to the development of the annual country Private Partnerships and Philanthropy income, including its income targets and other goals, as well as in their implementation, and report in a timely manner according to agreed annual budgets and plans.
– Manage and/or oversee the PSP budget in the AOR, supervise PSP (UNHCR regular and affiliated) staff in order to ensure National Growth Fund (NGF) projects operate within approved budget.
– Effectively lead the PSP team within the AOR to substantially increase the funds raised in the market
– Enforce the Organization¿s global private sector fundraising strategy in the AOR.
– Oversee the development of an individual giving acquisition program which could include Face to Face, Direct Mail, print ad, Digital or DRTV in addition to other methods determined to be appropriate.
– Oversee donor development, supporter experience and donor care programs to increase donor retention and improve life-time value of donors
– Advise on PSP investments (NGF) on the different fundraising channels, bringing maximum return on investment to the Organization at minimum risk.
– Develop and/or oversee cordial relations with relevant corporate donors and media partners when it is related for fundraising in order to seek their increased financial and other types of support for UNHCR.
– Oversee the development and maintenance of a donor database, in which financial supporter's private information and donation history are saved.
– Oversee the development, maintenance, updating and enhancement of all the fundraising communication messages and materials for print and internet-based online outlets in order to maximize the loyalty of the donors for UNHCR.
– Ensure the submission of regular reports to the relevant internal recipients inside UNHCR (country, regional and HQ level).
– Ensure the compliance with the relevant domestic law related to fundraising practice, fundraising licencing and data protection.
– Manage PSP activities and staff within the AOR to ensure efficient fundraising operations meeting expected income growth targets.
– If delegated by the supervisor, give approval to national and/or regional PSP implementation of activities within agreed budgets, staffing plans and annual plans.
– Approve UNHCR corporate brand and its delivery for public engagement within the AOR and following PSP global guidelines.
– Coordinate and work closely with Representative(s) and Communications team to integrate plans as it relates to events, public engagement initiatives, campaigns, communications and outreach.
– Ensure coordination with programme, livelihoods, durable solutions and other key UNHCR staff in the AOR as applicable, to identify programme areas for PSP to support, collaborate to structure donor proposals and secure donations from PPH partners
– Perform other related duties as required.
Minimum Qualifications
Years of Experience / Degree Level
For P4/NOD – 9 years relevant experience with Undergraduate degree; or 8 years relevant experience with Graduate degree; or 7 years relevant experience with Doctorate degree
Field(s) of Education
Business; Marketing; Social Sciences; or other relevant field.
Certificates and/or Licenses
N/A
Relevant Job Experience
Essential:
Multiyear private sector fundraising experience in a not-for-profit organisation. Proven and successful multi-year track record in private sector partnerships (fundraising). Experience with developing and implementing private sector fundraising plans and budgets. Proven ability to meet fundraising targets and to negotiate and secure corporate and foundation partnerships for a monetary value of the one noted in the Operational Context. Proven experience in developing and implementing PSP plans and budgets. Proven ability to meet fundraising targets. Proven experience in managing high level meetings. Proven ability in understanding how to reconcile the needs of the Organization with those of the donor. Experience with organizing workshops, trainings and coaching staff. Proven ability to write, draft, and edit letters, proposals, appeals, reports, acknowledgements, briefings, and donor correspondence when appropriate and ability to explain complex issues to external donors and present the Organization and diverse operations in an appealing and concise manner. Proven experience in managing growing teams; Excellent Leadership/Managerial skills and high emotional intelligence. Proven ability to work with a variety of stakeholders
Desirable:
Experience of working within the UN system, either in headquarters, a field operation or in a fundraising position. Experience in emergency fundraising for a humanitarian organisation. Experience in handling ¿Corporate Social Responsibility¿ programs and corporate recognition programs. Experience with raising funds from large groups of individuals through direct marketing techniques. Excellent computer skills with particular reference to word, excel and PowerPoint. Ability to work independently and take initiative. Ability to solve problems creatively and efficiently
Functional Skills
CO-Drafting and Documentation
CO-Strategic Communication
PS-Fundraising – High Net Worth Individuals (HNWI)
PS-Fundraising-face to face, mass appeal, digital, emergency, DRTV, etc.
PS-Management of Private Sector Fundraising Investments in new markets
PS-Middle donor programme development and management
Language Requirements
For International Professional and Field Service jobs: Knowledge of English and UN working language of the duty station if not English.
For National Professional jobs: Knowledge of English and UN working language of the duty station if not English and local language.
For General Service jobs: Knowledge of English and/or UN working language of the duty station if not English.
This is a Standard Job Description for all UNHCR jobs with this job title and grade level. The Operational Context may contain additional essential and/or desirable qualifications relating to the specific operation and/or position. Any such requirements are incorporated by reference in this Job Description and will be considered for the screening, shortlisting
All UNHCR workforce members must individually and collectively, contribute towards a working environment where each person feels safe, and empowered to perform their duties. This includes by demonstrating no tolerance for sexual exploitation and abuse, harassment including sexual harassment, sexism, gender inequality, discrimination and abuse of power.
As individuals and as managers, all must be proactive in preventing and responding to inappropriate conduct, support ongoing dialogue on these matters and speaking up and seeking guidance and support from relevant UNHCR resources when these issues arise.
Desired Candidate Profile
The ideal candidate will have proven experience developing and executing integrated PPH and IG fundraising and Faith Based Campaigns in an emerging market. Specific experience supporting private sector fundraising campaigns for the Africa market is especially desired. They should have led fundraising teams in planning, budgeting, and executing donor stewardship plans for Corporate, High Net Worth Individuals and Regular Donors. A second UN language (Arabic or French) would be an added advantage.
Required languages (expected Overall ability is at least B2 level):
,
Desired languages
French
,
Arabic
Operational context
Occupational Safety and Health Considerations:
Nature of Position:
Private Sector Partnerships Service (PSP) sits within UNHCR's Division of External Relations (DER) and is responsible for mobilizing resources from the private sector for refugees. UNHCR has developed a $1 Billion Private Sector Fundraising Strategy, 2018-2025. This strategy focuses on Individual Giving and Private Sector Partnerships and identifies priority fundraising markets and regions.
In Africa, PSP seeks to deepen and broaden engagement with the African private sector on behalf of the forcibly displaced that UNHCR serves on the continent and has developed a plan to raise $5 Million between 2023 and 2025; from Corporate Donors and Faith-Based Philanthropic Campaigns.
The Senior Private Sector Partnership Officer (PSP Officer) is a senior managerial position expected to manage, advise, and support PSP markets/programs in their respective area of responsibility (AOR).
The Senior PSP Officer is responsible for the strategic development, planning, and implementation of integrated fundraising programs related to both Private Philanthropy and Partnerships (PPH) and Individual Giving (IG); developing Faith Based campaigns targeting the major religions in Africa and building on the existing campaigns for Corporate Partners. The role oversees the PSP campaigns fundraising and planning functions, as applicable, and is also responsible for developing donor care and donor development strategies.
Following guidance from the supervisor, the incumbent will encourage and facilitate the engagement of senior UNHCR staff members in the AOR, Bureau, and relevant Divisions and Entities to support PSP Africa activities and donors. In addition, the incumbent will ensure that the PSP fundraising and related activities are well-suited to the local context and fosters a solid working relationship with the Country Representative and the Operations. He/she will keep these various stakeholders aware of PSP activities.
The position will be based in Nairobi, Kenya reporting to the Chief of PSP, Africa.
Living and Working Conditions:
Additional Qualifications
Skills
PS-Coordination of fundraising campaigns, PS-Development of stewardship plans for private partners, PS-Faith-based giving organisations (FBOs) relationship management, PS-Leadership of fundraising teams, PS-Management of monthly giving acquisition programs such as F2F, Digital and DRTV, PS-Private sector partnerships and fundraising techniques
Education
BA: Commerce, BA: Marketing, BS: Business Administration/Management, BS: Business Marketing
Certifications
Work Experience
Private Sector Partnerships
Competencies
Accountability, Client & results orientation, Commitment to continuous learning, Communication, Empowering & building trust, Innovation & creativity, Judgement & decision making, Leadership, Managing performance, Managing resource, Organizational awareness, Political awareness, Stakeholder management, Strategic planning & visions, Teamwork & collaboration
UNHCR Salary Calculator
https://icsc.un.org/Home/SalaryScales
Compendium
Add.2 to Bi-annual Compendium 2022 – Part B
Functional clearance
This position doesn't require a functional clearance
How to apply
For a full job description and to apply, interested candidates are requested to visit https://bit.ly/3HQNOOd
The UNHCR workforce consists of many diverse nationalities, cultures, languages and opinions. UNHCR seeks to sustain and strengthen this diversity to ensure equal opportunities as well as an inclusive working environment for its entire workforce. Applications are encouraged from all qualified candidates without distinction on grounds of race, colour, sex, national origin, age, religion, disability, sexual orientation and gender identity.
Please note that UNHCR does not charge a fee at any stage of its recruitment process (application, interview, meeting, travelling, processing, training or any other fees).
Closing date of receipt of applications: 16 February 2023 (midnight Geneva time)