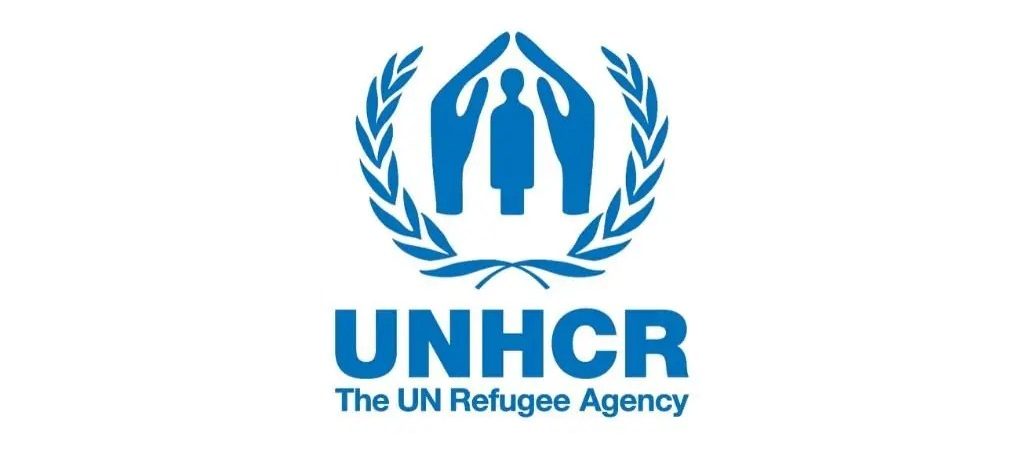 Organizational Setting and Work Relationships
The Human Resources Officer supports the UNHCR's People Strategy and contributes to the implementation of the 2018 independent Human Resources review, which resulted in the establishment of HR strategic priorities and the reconfiguration and transformation of the Division of Human Resources (DHR) from a largely transactional model into a strategic business partner for field operations and senior management. Having the right people in the right place at the right time is at the core of enabling UNHCR to protect and respond to persons of concern. By attracting, retaining and developing a talented, diverse and agile workforce while nurturing a culture of excellence, respect and wellbeing for all, UNHCR¿s Human Resources acts as a strategic partner to the organization enabling a people-centric culture.
The Human Resources Officer contributes to the development of a HR customer service-oriented culture that values proactivity, continuous improvement, innovation and high performance. By translating operational needs into workforce action and individual development needs, the Human Resources Officer plays a critical role. The main areas of work of the Human Resources Officer include the implementation of HR policies, staff administration, workforce planning, recruitment, and talent development with inclusion, diversity and gender as a cross-cutting issue. S/he will also support the implementation of the staff health and counselling plans and in fostering an inclusive and respectful working environment. The incumbent maintains employee confidence and protects the organization and its workforce by keeping human resource information confidential.
The Human Resources Officer is usually supervised by Head of Office, or Senior HR Officer in a Country Operation, or the most senior HR staff in a Regional Bureau. She/he supervises HR Professional and General Service staff.
The incumbent maintains a direct working relationship with a number of functions across the Division of Human Resources (DHR). For positions in Bureaux or Country Operations, the incumbent also works closely with the Senior HR Partner, the Senior Medical Officer and Senior Staff counsellor for his/her region.
He/she also maintains contact and close cooperation with other UN agencies in the region or country and represent UNHCR in the working groups/task forces within country/regional UN inter-agency mechanisms.
All UNHCR staff members are accountable to perform their duties as reflected in their job description. They do so within their delegated authorities, in line with the regulatory framework of UNHCR which includes the UN Charter, UN Staff Regulations and Rules, UNHCR Policies and Administrative Instructions as well as relevant accountability frameworks. In addition, staff members are required to discharge their responsibilities in a manner consistent with the core, functional, cross-functional and managerial competencies and UNHCR¿s core values of professionalism, integrity and respect for diversity.
Duties
– Strategic workforce advice and operational support:
– Engage with management to understand priorities, and provide advice and solutions on all aspects of HR in line with delegated HR authorities.
– Support HR initiatives that support organizational culture change such as good people management practices, and promoting gender, inclusion and diversity.
– Plan and implement HR operational activities to ensure timely provision of HR solutions, prioritizing according to the needs and risks.
Assignments and Talent Acquisition:
– Manage the process of recruitment, assignment and reassignment of locally-recruited staff and affiliate workforce, ensuring compliance with UNHCR rules and procedures, and providing advice to managers where required.
– Set up and run (Regional) Assignments Committee.
– Conduct outreach campaigns to attract diverse applicants. Ensure proper consideration is given to all applicants without discrimination.
– Analyse, track and report on recruitment and assignments trends for management, including efforts to reach gender parity.
– Take a proactive approach to risk management in the areas of recruitment, ensuring the issues are identified, addressed and reported and, where appropriate, escalated.
Advice to managers and staff, and contribution to an inclusive work environment:
– Build dialog and outreach with staff to provide support with their queries; and also promote dialog between staff and management to help find solutions to HR-related issues.
– Be proactive in identifying issues, themes and patterns affecting the workforce¿s health and welfare, including sexual harassment and abuse of authority.
– Ensure that on-boarding, induction, re-integration into the workplace and off-boarding support, is provided to colleagues; Induction programmes should include information on Protection from Sexual Exploitation and Abuse (PSEA) and Sexual Harassment, Code of Conduct as well as workforce's rights and obligations.
HR policies and inter-agency:
– Enforce compliance with UNHCR¿s Human Resources policies and procedures and the UN staff rules, regulations and UNHCR administrative instructions.
– Participate in a network among HR staff members in the region in order to harmonize implementation of HR policies and initiatives, collect field insights to inform the development of DHR policies and activities; identify and share HR best practices, also through contacts with other UN agencies.
Duty of Care:
– Contribute to establishing and maintaining a medical evacuation plan with senior management, Field safety and the Senior
– Medical Officer.
– Support the development and implementation of a Duty of Care strategy. Identify and assess issues related to duty of care including physical, mental health and safety of UNHCR¿s workforce. Promote work/life balance and flexible working arrangements with managers and staff.
For positions in Regional Bureaux only:
– In the absence of a Senior Talent Development Officer in the Bureau:
– Implement a talent development and sourcing strategy for UNHCR workforce in the region, in line with UNHCR's needs and staff members' career planning.
– Equip HR teams and Managers in the region with skills on people management and tools related to talent development, career guidance and performance management.
–
– Perform other related duties as required.
Minimum Qualifications
Education & Professional Work Experience
Years of Experience / Degree Level
For P3/NOC – 6 years relevant experience with Undergraduate degree; or 5 years relevant experience with Graduate degree; or 4 years relevant experience with Doctorate degree
Field(s) of Education
Human Resources Management; Human Resource Development;
Personnel Administration; Business Administration; or other relevant field.
(Field(s) of Education marked with an asterisk* are essential)
Certificates and/or Licenses
Not specified
Relevant Job Experience
Essential
Experience working in Human Resources. UNHCR HR certification is a plus. Sound knowledge of general HR policies, processes and systems.
Desirable
Proven ability to identify and implement successful business related HR interventions. Experience in some of the following areas: HR administration, workforce planning, recruitment, HR policy or talent development. Experience in HR information technology systems and tools. Experience in field humanitarian operations and/or emergency settings. Experience working with the United Nations. Experience working in a multi-cultural setting.
Functional Skills
HR-Local mass recruitment
HR-Talent Development and Nurturing
HR-Coordination and Oversight of Workforce Mobility
HR-HR data and people analytics
HR-Employee Relationship Management
SO-Critical Thinking and problem solving
SO-Situational Judgement
SO-Learning Agility
HR-HR Business Partnering
HR-Inclusion, Diversity and Gender strategy design and implementation
RM-Risk Management
(Functional Skills marked with an asterisk* are essential)
Language Requirements
For International Professional and Field Service jobs: Knowledge of English and UN working language of the duty station if not English.
For National Professional jobs: Knowledge of English and UN working language of the duty station if not English and local language.
For General Service jobs: Knowledge of English and/or UN working language of the duty station if not English.
All UNHCR workforce members must individually and collectively, contribute towards a working environment where each person feels safe, and empowered to perform their duties. This includes by demonstrating no tolerance for sexual exploitation and abuse, harassment including sexual harassment, sexism, gender inequality, discrimination and abuse of power.
As individuals and as managers, all must be proactive in preventing and responding to inappropriate conduct, support ongoing dialogue on these matters and speaking up and seeking guidance and support from relevant UNHCR resources when these issues arise.
This is a Standard Job Description for all UNHCR jobs with this job title and grade level. The Operational Context may contain additional essential and/or desirable qualifications relating to the specific operation and/or position. Any such requirements are incorporated by reference in this Job Description and will be considered for the screening, shortlisting and selection of candidates.
Desired Candidate Profile
The incumbent is expected to support the HR Unit to ensure a cohesive approach to UNHCR's mandate and HR strategic objectives in Afghanistan, while accounting for regional variations and taking advantage of access to reach staff in larger area of operation. The ideal candidate must have a strong background in resource management acquired from similar humanitarian response operations. S/he should have robust analytical skills to ensure that HR is adequately and appropriately factored into the Afghanistan overall strategy, design and advocacy efforts, as well as strong political and organization awareness to deal with dynamic and fast-evolving local context situation for example issues affecting the female national staff. The candidate should have a strong cultural sensitivity and emotional intelligence to oversee in the absence of the Senior HRO, an ethnically diverse team in a conservative and sensitive working environment. Prior experience in management is key to demonstrate leadership, ability to apply an analytical risk lens to ensure that staffing resources and its management are prioritized to address gaps and emerging needs.
Required languages (expected Overall ability is at least B2 level):
,
Desired languages
,
Operational context
Occupational Safety and Health Considerations:
To view occupational safety and health considerations for this duty station, please visit this link:
Nature of Position:
Under the supervision of the Senior Human Resource Officer, the incumbent is expected to support the HR unit consisting of 1 international and 4 national staff members including one GL7 Senior HR Associate, one GL6 Human Resources Associate and two GL5 Senior Human Resources Assistants. In collaboration with all sections in the country office and 8 Field Offices, candidate should implement HR operational activities to ensure timely provision of HR solutions, prioritized according to the needs of the operation.
With about 400 total workforce and additional 64 positions in the pipeline under the decentralization process, the HRO will manage and support recruitment of international and locally recruited staff, including efforts to reach gender parity as a strategic priority of the operation. Given the dynamic and volatile nature of the operation the incumbent is expected to review staffing resources and identify gaps and provide guidance to managers in right sizing in line with the priorities of the operation. Similarly, experience in rapid workforce deployment is essential to timely respond to growing operational needs.
Incumbent expected to have close linkages with Headquarters divisions, Bureau for guidance and countries with similar operational context to share synergies on common challenges linked to the implementation of the strategic priorities of the operation.
Incumbent should possess good communication and interpersonal skills as well as solid knowledge of the HR management Rules and Regulations and related corporate tools such as Workday training with ability to un-pack new Admin Instructions and evidently implement. Candidate should work closely with other UN Agencies on common service costs and be innovative to find solutions. Ability to coordinate, analyze data to respond to staffing reviews working closely with MFTs. Provide client-oriented service to staff, advice and guide on entitlements and related processes.
Experience relevant to the function in an office that administered/managed many staff and in managing HR projects and supporting large-scale organizational change initiatives. Previous experience in high-risk duty station is an added advantage.
Living and Working Conditions:
Afghanistan is a high-risk country with a very complex operational environment, characterized by uncertainty and frequent security incidents. Movement by all personnel is restricted, coordinated and monitored by the security officers. UNHCR in Kabul is located within the ICON Compound on the Supreme road of the Police district 9. It occupies 40 MOSS compliant rooms for staff accommodation with each room having its own washroom and other facilities. Offices are within the ICON compound. No visits except in UN compounds and Embassies which is frustrating, stressful to cope. UNHCR and UN agencies jointly run JMS Level 1 medical clinic and satellite located in ICON. Staff members on special prescription should travel with sufficient quantity. Medical facilities in Kabul include German Clinic, French Medical Institute for Mothers & Children (FMIC) and Blossom Health Center.
Outdoor air quality is a health concern in Kabul. The degree of exposure and concentration of air pollutants can be detrimental to breathing problems, development of chronic diseases and deterioration of health status in individuals with chronic diseases. Air pollution contributes to comorbidities that are known to worsen outcomes among those infected with COVID-19. air pollution can impair lung development in infants and children; increase probability of preterm birth and delivery of newborns with low birth weight. Office provides air purifiers both in the office and accommodation. Health problems contributing to years lost to illness, disability, or premature death in the country include diet, tobacco use, high fasting glucose and high blood pressure; as well as environmental risks such as pollution and water-borne disease. Road crash, conflict, terror are major causes of injuries. Security situation is unstable, volatile, unpredictable with rise 2020-2022. A daily radio check is mandatory. All movements is strictly by Armoured Vehicle or by air. A 4 weeks R&R cycle is applicable for the duty station and staff are highly encouraged not to delay. Considering the serious restrictions on staff movement, it is crucial to demonstrate a record of maintaining a positive attitude whenever confronted with adversity and restraints in social life. Staff interested in the position should be mentally, psychologically, and physically fit and ready to face situations when required to be locked down in compound bunkers for an extended period due to security incidents.
Additional Qualifications
Skills
Education
BA: Business Administration (Required), BA: Human Resource Development (Required), BA: Human Resources Management (Required), BA: Personnel Administration (Required)
Certifications
Work Experience
Competencies
Accountability, Analytical thinking, Change capability & adaptability, Client & results orientation, Commitment to continuous learning, Communication, Empowering & building trust, Judgement & decision making, Managing performance, Managing resource, Organizational awareness, Planning & organizing, Teamwork & collaboration
UNHCR Salary Calculator
https://icsc.un.org/Home/SalaryScales
Compendium
Add.2 to Bi-annual Compendium 2022 – Part B
Functional clearance
This position doesn't require a functional clearance
How to apply
How to apply
For a full job description and to apply, interested candidates are requested to visit
The UNHCR workforce consists of many diverse nationalities, cultures, languages and opinions. UNHCR seeks to sustain and strengthen this diversity to ensure equal opportunities as well as an inclusive working environment for its entire workforce. Applications are encouraged from all qualified candidates without distinction on grounds of race, colour, sex, national origin, age, religion, disability, sexual orientation and gender identity.
Please note that UNHCR does not charge a fee at any stage of its recruitment process (application, interview, meeting, travelling, processing, training or any other fees).
Closing date of receipt of applications: 16 February 2023 (midnight Geneva time)