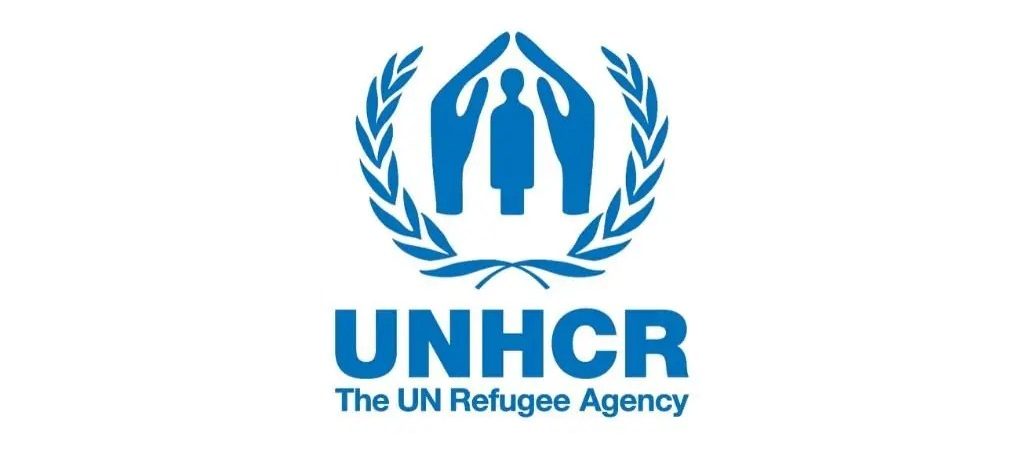 Organizational Setting and Work Relationships
The Donor Relations Officer is part of a team tasked to maintain proactive dialogue with donor governments as well as with the regional and local donors aiming at building relationships, raise awareness and mobilize political and financial support for UNHCR¿s work and priorities.
The incumbent's primary role is pursuing opportunities for donor engagement, strengthening partnerships, sustaining support and fundraising opportunities. Due to the specific nature of these responsibilities, Donor Relations Officer posts are based only in Geneva Headquarters, major donor capitals or Regional Bureaux. S/he with also provide support to counterparts in Field Operations, especially to offices dealing with emergency situations.
The incumbent reports to a senior staff in the function of Donor Relations and/or External Engagement; the reporting relationships may vary and depends on the size and organizational structure of the office/operation. The incumbent may supervise professional and/or general service staff.
All UNHCR staff members are accountable to perform their duties as reflected in their job description. They do so within their delegated authorities, in line with the regulatory framework of UNHCR which includes the UN Charter, UN Staff Regulations and Rules, UNHCR Policies and Administrative Instructions as well as relevant accountability frameworks. In addition, staff members are required to discharge their responsibilities in a manner consistent with the core, functional, cross-functional and managerial competencies and UNHCR¿s core values of professionalism, integrity and respect for diversity.
Duties
– Maintain close dialogue with and provide information to donor governments on UNHCR operations and financial requirements including responding to donor governments¿ requests for information on ad hoc basis.
– Negotiate contributions, striving for timeliness, predictability and maximum flexibility.
– Keep abreast of UNHCR¿s operations worldwide with a specific focus on emergency situations to be able to serve donor¿s information needs on all aspects of UNHCR¿s work.
– Identify and access new donors and funding sources as per DRRM strategy.
– Draft internal and external correspondence, including briefing notes for senior management to support them in negotiation and follow up of contributions with donors.
– Assist in reviewing actions and strategies for assigned donors with a specific focus on monitoring and analysing; develop and maintain donor profiles and plans. Monitor recording and tracking of contributions and take necessary actions to satisfy donor requirements.
Additional duties for position in Headquarters
– Prepare submissions – in collaboration with respective Bureau, Divisions and UNHCR Offices – for specific funding from donors or provide other information donor may require in determining their financial/political support to UNHCR.
– Serve as a liaison between UNHCR and Permanent Missions and arrange meetings for donors, and where applicable, organize annual bilateral consultations with selected donor government and provide follow-up to the conclusions of these meetings.
Additional duties for positions in major donor capitals
– Develop and cultivate network of counterparts and influencers, including in relevant ministries, parliament and local government.
– Based on knowledge of local context, assist in developing country engagement strategy to raise locally available funds, in close collaboration with DRRM.
– Assist with liaison work between UNHCR and the Government and ensure UNHCR¿s reflexive outreach to relevant counterparts, including through the organization of briefings and missions to the Field. Implement and coordinate donor recognition efforts in the country, in collaboration with DRRM.
– Assist operations in developing appropriate, high quality funding submissions, information papers and donor reports.
Additional duties for positions in Regional Bureaux
– Assist in developing country or regional strategies to raise locally available funds, including from UN pooled funds.
– Liaise with respective country offices to have regional understanding of the funding needs as well as funding priorities amongst different countries.
– Function as a contact point for donors in the region and ensure Bureau¿s reflexive outreach to relevant counterparts and embassies.
– Facilitate DRRM training events for Field and Bureau staff as required.
– Support the resource allocation and reallocation process.
– Monitor the earmarking levels and alert DRRM/PSP on specific country programmes which risk receiving excessive or minimal earmarked contributions.
– Implement and coordinate donor recognition efforts in the region, in collaboration with DRRM.
– Assist Bureau and operations in developing appropriate, high quality funding submissions, information papers and donor reports.
– Review and edit relevant narrative and data information for presentation in the Global Appeals and Global Reports as well as any other UNHCR appeal or report documents.
– Perform other related duties as required.
Minimum Qualifications
Education & Professional Work Experience
Years of Experience / Degree Level
For P3/NOC – 6 years relevant experience with Undergraduate degree; or 5 years relevant experience with Graduate degree; or 4 years relevant experience with Doctorate degree
Field(s) of Education
International Relations;
Political Science;
Social Sciences;
Journalism;
Communication;
Public Policy;
or other relevant field.
(Field(s) of Education marked with an asterisk* are essential)
Certificates and/or Licenses
Not specified.
Relevant Job Experience
Essential:
Experience in external engagement with donors, UN agencies, partners, governments. Professional work experience in field operations. Knowledge of UNHCR¿s operational arrangements, its relief programmes, the funding needs and priorities.
Desirable:
UNHCR fund- raising and programme management experience. Good research, policy and report writing skills. Experience in managing donor relations. Understanding of the workings of major donor perspectives, requirements and standards.
Functional Skills
MG-Resource Mobilization Techniques and Guidelines
ER-Donor Reporting and Related Tracking Systems
ER-Donor Relations – Humanitarian Financing
*CO-Strategic Communication
SO-Networking
*CO-Drafting and Documentation
CO-Reporting skills
(Functional Skills marked with an asterisk* are essential)
Language Requirements
For International Professional and Field Service jobs: Knowledge of English and UN working language of the duty station if not English.
For National Professional jobs: Knowledge of English and UN working language of the duty station if not English and local language.
For General Service jobs: Knowledge of English and/or UN working language of the duty station if not English.
All UNHCR workforce members must individually and collectively, contribute towards a working environment where each person feels safe, and empowered to perform their duties. This includes by demonstrating no tolerance for sexual exploitation and abuse, harassment including sexual harassment, sexism, gender inequality, discrimination and abuse of power.
As individuals and as managers, all must be proactive in preventing and responding to inappropriate conduct, support ongoing dialogue on these matters and speaking up and seeking guidance and support from relevant UNHCR resources when these issues arise.
This is a Standard Job Description for all UNHCR jobs with this job title and grade level. The Operational Context may contain additional essential and/or desirable qualifications relating to the specific operation and/or position. Any such requirements are incorporated by reference in this Job Description and will be considered for the screening, shortlisting and selection of candidates.
Desired Candidate Profile
• Proven competencies and experience in communication and content production at a corporate/HQ level.
• Proven English language skills (written/oral/comprehension).
• At least 5 years of relevant work experience, including in the fields of journalism, public information/relations, or external relations.
• Thorough understanding of UNHCR's mandate and global priorities.
• Operational experience with refugees, internal displacement and statelessness and applied knowledge of UNHCR protection and solutions activities and policies.
• Experience in strategy development and implementation.
• Results orientation and ability to prioritise and reprioritise in a fast-moving environment.
• Proven capacity to liaise with a range of stakeholders and build relationships to achieve results.
• A university degree in a relevant discipline.
• Demonstrated knowledge of social media platforms; knowledge of graphics and storyboard software desirable.
• Knowledge of another relevant language desirable.
Required languages (expected Overall ability is at least B2 level):
,
Desired languages
,
Operational context
Occupational Safety and Health Considerations:
Nature of Position:
1. The Donor Relations Officer (Visibility), PN 10029354 reports directly to the Head of
Service. The Donor Relations and Resource Mobilization (DRRM) Service collaborates closely with other Services within the Division of External Relations (DER), Headquarters Divisions, Regional Bureaux and Field Representations to raise funds in a strategic and coordinated manner for UNHCR's programmes. DRRM works to ensure that UNHCR receives the maximum of available funding from public/government sources, that the donor base is strengthened and expanded, and that donor confidence is maintained and improved.
2. Funding from public sources accounts for roughly 80 per cent of the Organization's overall
income each year. In an era of record-breaking displacement and divisive narratives surrounding the people UNHCR serves, government donors face increasing pressure from their constituencies, leading to calls for increased accountability and transparency in humanitarian funding. This has resulted in more conditions attached to governmental contributions to UNHCR, often with more visibility and reporting requirements. UNHCR mustfulfil increasingly specific contractual obligations related to visibility for government and the European Union (EU), as well as ensure visibility for donors of flexible and unearmarked funding in order to encourage good donorship.
3. The incumbent will work closely with Donor Focal Points to map formal donor visibility
requirements as well as donors' preferred messages, media and timing. Where relevant, the incumbent will create (or manage existing) donor visibility plans for key top donors. S/he will collaborate with the Appeals and Reports Section and other relevant services of DER, notably the Global Communications Service, identifying opportunities for donor visibility content, social media, digital diplomacy and media. S/he will also coordinate activities with external engagement staff in the regional bureaux, field operations and donor capitals.
4. The specific duties of this post, under the guidance of the Head of Service are to:
Manage donor visibility requirements and track requests which may be expressed informally… This includes preferences regarding audiences, language, messaging, timing and platforms.
Build the capacity of colleagues across UNHCR to deliver a high standard of donor visibility activities. This involves delivering training sessions, maintaining guidelines and resources and responding to questions as they arise.
Work closely with UNHCR leadership and the Global Communications Service to utilize digital diplomacy as a means to engage and connect with donors online.
Compile an overview of existing visibility efforts, implement and actively promote proven methods and best practices. Develop innovative methods of enhancing donor recognition.
Given limits on financial and staff resources, the emphasis will necessarily be on cost-efficient and targeted activities and leveraging capacities across DER and the Organization as a whole.
Develop regular reports on the effectiveness of visibility efforts using qualitative and quantitative information.
Liaise with sister agency counterparts in order to remain up to date about current standards and practice, as well as follow relevant developments in the branding industry.
Liaise with donor representatives as required and when there is a strategic need, in coordination with Donor Focal Points, to better understand donor priorities and tailor UNHCR's visibility approach.
Contribute to reports, briefings, or other informational material as required.
Carry out any other responsibilities/functions deemed necessary or as delegated by the Head of Service in order to meet the objectives of the Service.
Manage the official UNHCR government partner Twitter account and provide input for UNHCR accounts on other platforms as needed.
Recruit and manage a donor visibility intern.
Working with key team members across DER, develop video and other content for key donors and on themes of importance to DRRM throughout the year.
Living and Working Conditions:
Additional Qualifications
Skills
Education
Certifications
Work Experience
Competencies
Accountability, Analytical thinking, Client & results orientation, Commitment to continuous learning, Communication, Empowering & building trust, Judgement & decision making, Managing resource, Negotiation & conflict resolution, Organizational awareness, Planning & organizing, Teamwork & collaboration
UNHCR Salary Calculator
https://icsc.un.org/Home/SalaryScales
Compendium
Add.2 to Bi-annual Compendium 2022 – Part B
Functional clearance
This position doesn't require a functional clearance
How to apply
For a full job description and to apply, interested candidates are requested to visit https://bit.ly/3YcJuhI
The UNHCR workforce consists of many diverse nationalities, cultures, languages and opinions. UNHCR seeks to sustain and strengthen this diversity to ensure equal opportunities as well as an inclusive working environment for its entire workforce. Applications are encouraged from all qualified candidates without distinction on grounds of race, colour, sex, national origin, age, religion, disability, sexual orientation and gender identity.
Please note that UNHCR does not charge a fee at any stage of its recruitment process (application, interview, meeting, travelling, processing, training or any other fees).
Closing date of receipt of applications: 16 February 2023 (midnight Geneva time)