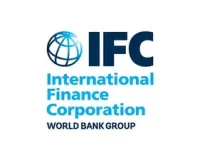 Closing date: Tuesday, 23 May 2023
Senior Manager, Blended Finance
Job #: req22528
Organization: IFC
Sector: Economics
Grade: GH
Term Duration: 4 years 0 months
Recruitment Type: International Recruitment
Location: Washington, DC,United States
Required Language(s): English
Preferred Language(s): Closing Date: 5/24/2023 (MM/DD/YYYY) at 11:59pm UTC
Description
International Finance Corporation (IFC) —a member of the World Bank Group—is the largest global development institution focused on the private sector in emerging markets and the world's largest multilateral source of loan and equity financing and advisory services for the private sector in the developing world. We work in more than 100 countries, using our capital, expertise, and influence to create markets and opportunities in developing countries. In fiscal year 2022, IFC committed a record $32.8 billion to private companies and financial institutions in developing countries, leveraging the power of the private sector to end extreme poverty and boost shared prosperity as economies grapple with the impacts of global compounding crises. Working with 2,000 businesses worldwide, IFC draws on more than six decades of experience to create opportunities and solutions where they are needed most. For more information, visit www.ifc.org.
The Partnerships and Blended Finance Department is part of IFC's Economics and Private Sector Development Vice Presidency, which is responsible for economic research and thought leadership, development impact assessment, deployment of concessional blended finance to de-risk projects for private investors, and managing a range of IFC partnerships with government and bilateral development agencies, foundations, private philanthropies, and other multilateral organizations. The Partnerships and Blended Finance Department has two units, i) the Partnerships Unit: which manages partnerships and fundraising across all IFC products – upstream, advisory and blended finance; and ii) the Blended Finance unit, which is responsible for the management and deployment of blended concessional finance in support of private sector investments.
"Blended finance" involves using concessional financing from donors/contributors alongside commercial funds from private investors or DFIs to de-risk projects and enable private investor participation. IFC's Blended Finance unit has approximately $7 billion of concessional facilities under management, the largest being the IDA Private Sector Window (PSW). $3.4 billion of these funds have been deployed to support over 370 projects investment projects across 55 countries. Concessional finance supports private sector investment in strategic priorities, such as the lowest-income and fragile countries or thematic priorities like climate, gender, digital inclusion, and food security. The Blended finance team includes approximately 50 staff, split evenly between investment of which roughly 50% are focused on structuring and deploying concessional finance, and the remainder focused on developing structuring and managing donor facilities.
IFC is seeking a Senior Manager for the Blended Finance unit, reporting to the Director of Partnerships and Blended Finance. The successful candidate will have a demonstrated track record in investment finance, donor relations, team management, excellent written and presentation skills, and experience in international development. The position will be based in Washington, DC, United States.
Duties and Responsibilities
 Oversee all concessional funds under management, including IFC's allocation in the IDA PSW and funds from other sovereign donors and private sector entities. Ensure that obligations to contributors to manage their funds are fully met.
 In partnership with IFC's Operations teams, oversee structuring and deployment of blended finance solutions to de-risk and rebalance risk-reward profiles to maximize development impact.
 Oversee program activities for IFC's largest blended finance facility, the IDA PSW, including managing IFC's institutional relationship with IDA, PSW delivery across all facilities, and portfolio monitoring and reporting.
 Ensure appropriate application of the Development Finance Institution (DFI) Blended Finance Principles and governance as endorsed by IFC's Board of Directors, as well as the guidance and strategic direction provided by IFC's internal Blended Finance Committee.
 Ensure consistency of approach and practices in deploying new funds and managing the portfolio of blending concessional funds across sources, sectors, regions, and themes, supporting innovation and calibrated risk-taking.
 Work with Operations to ensure utilization of all blended finance funds in a timely manner, including IDA PSW.
 Be a public spokesperson for IFC use of concessional finance, including to the Board, external donors, and other DFIs and impact investors.
 Simplify the process for accessing and deploying blended finance funds, eliminating overlapping and duplicative work/documentation, and contributing to corporate efficiency targets.
 Lead capturing, curating, and disseminating knowledge products on blended finance internally and externally and provide thought leadership on the topics of blended concessional finance.
 Coordinate with IFIs and other stakeholders on guiding principles for blended concessional finance investments.
 Manage fiduciary aspects of the Unit, including oversight of administration, reporting and other obligations associated with the management of public funds and having the department's operations partially funded by donor fees.
 Manage and mentor a large unit (~50 staff) for excellent delivery
Selection Criteria
 Advanced professional degree in business, international relations, economics or related field.
 Proven track record in deal structuring; portfolio management of concessional public funds is preferred.
 A minimum of 12 years of relevant professional experience in emerging markets investments.
 Clear understanding of the nature of managing fiduciary responsibilities for public funders and of IFC's business model and its strategic direction of creating markets and crowding-in private sector participation at scale.
 High degree of professional integrity, diplomacy, tact, and sensitivity in dealing with internal and external clients, colleagues, and stakeholders.
 Strong team orientation, with an ability to lead and work effectively with a range of clients and colleagues including operational staff and senior management, and senior officials of IFC member countries.
 Strong management skills to streamline operations, develop talent within the Unit, and deliver on expected blended finance outcomes.
 Excellent communication skills, both verbal and written, and ability to engage senior management, Board members, and donor executives.
 Demonstrated ability to think strategically, develop innovative solutions, challenge the status quo and make sound decisions to build IFC business.
 Meet Bank Group-wide managerial selection criteria including courage of your convictions, leading the team for impact, influencing across boundaries, fostering openness to new ideas, building talent for the future.
World Bank Group Core Competencies
The World Bank Group offers comprehensive benefits, including a retirement plan; medical, life and disability insurance; and paid leave, including parental leave, as well as reasonable accommodations for individuals with disabilities.
We are proud to be an equal opportunity and inclusive employer with a dedicated and committed workforce, and do not discriminate based on gender, gender identity, religion, race, ethnicity, sexual orientation, or disability.