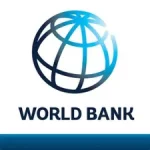 Closing date: Saturday, 13 May 2023
IT Analyst, Client Services
Job #: req22448
Organization: World Bank
Sector: Information Technology
Grade: GE
Term Duration: 3 years 0 months
Recruitment Type: Local Recruitment
Location: Istanbul,Turkiye
Required Language(s): English
Preferred Language(s): Turkish
Closing Date: 5/14/2023 (MM/DD/YYYY) at 11:59pm UTC
Description
Do you want to build a career that is truly worthwhile? Working at the World Bank Group provides a unique opportunity for you to help our clients solve their greatest development challenges. The World Bank Group is one of the largest sources of funding and knowledge for developing countries; a unique global partnership of five institutions dedicated to ending extreme poverty, increasing shared prosperity and promoting sustainable development. With 189 member countries and more than 120 offices worldwide, we work with public and private sector partners, investing in groundbreaking projects and using data, research, and technology to develop solutions to the most urgent global challenges. For more information, visit www.worldbank.org
ITS Vice Presidency Context:
Information and Technology Solutions (ITS) enables the WBG to achieve its mission of ending extreme poverty and promote shared prosperity in a sustainable way by delivering transformative information and technologies to its staff working in over 150 locations. Our vision is to transform how the Bank Group accomplishes its mission through information and technology. In this fast-paced, ever-changing world, the formulation and implementation of the ITS strategy is an ongoing, iterative process of learning and adaptation developed through extensive consultations with business partners throughout the World Bank Group.
ITS shapes its strategy in response to changing business priorities and leverages new technologies to achieve three high-level business outcomes: business enablement, by providing Bank Group units with innovative digital tools and technologies to transform how they deliver value for their clients; empowerment & effectiveness, by ensuring that all Bank Group staff are connected, able to find information, and productive to accelerate the delivery of development solutions globally; and resilience, by equipping the Bank Group to provide risk-based cybersecurity and robust data protection for a global network and a growing cloud platform.
Implementation of the strategy is guided by three core principles. The first is to deliver solutions for business partners that are customer-centric, innovative, and transformative. The second is to provide the Bank Group with value for money with selective and standard technologies. The third principle is to excel at the basics by providing a high performing, robust, and resilient IT environment for the organization.
The IT Regional Client Services is primarily tasked with ensuring the cohesive delivery of regional IT programs and initiatives, as well as aligning existing support channels with business needs. In achieving its objectives and providing for a best possible IT customer experience, Client Support directs and partners with CO/HQ IT Support teams, 24/7 IT Service Desks, Training and Outreach, as well as cross-functional teams delivering products and solutions.
The WBG IT (ITSR2) team in the Middle East and North Africa (MENA) region is responsible for providing high quality of Technology support services to the WBG offices in MENA and Turkiye. The team is also responsible for implementing Projects with Technical components such as hardware, software, communications, and telephony for local offices, residences of Senior Staff, and during high profile visits / workshops. The team is expected to assist with projects initiated from Bank's HQ and the Region, by providing local perspective and input to be incorporated in designing and testing solutions.
The ITS MENA region team is led by the Regional IT Lead based in Washington, DC. This position is based in Istanbul country office and reports to the Regional IT Lead.
The IT Analyst will provide ongoing support for all WBG Istanbul office staff as well as visiting staff and missions. S/he will support the full range of information technologies for the office, which include, but not limited to: addressing desktop support, conferencing support, remote access and network support, issues concerning the maintenance and implementation of IT standards, knowledge sharing, asset inventory, maintaining local vendor relations and understanding contracts/Service Level Agreements (SLA), as well as providing local office training.
Roles & Responsibilities:
 Serve as the primary point of contact on all matters related to hardware, software and communications support for the CO. Support and maintain complete end user IT environment; this includes assessing, deploying, and implementing hardware and software upgrades, telephony and video conferencing systems.
 Work directly with users to probe and ask effective questions to fully diagnose both the root cause of a problem and the customer's comfort level with technology; assess complex, non-routine problems; follow up with all fixes and repairs of IT problems in the Country Office.
 Setup, configure, and maintain videoconference, audio-visual equipment and other electronic devices for presentations or conferences; when necessary, support installation, maintenance and upgrades of local networks and communications infrastructure as part of the office infrastructure projects.
 Provide IT training for staff, particularly for newly hired staff. Train users in remote access systems.
 Document, maintain and enhance work processes and standards in the area, including documenting procedures for troubleshooting and incident resolution/solution.
 Participate in Service Continuity, Security and Business Continuity activities. Troubleshoots, provide workarounds, and permanent fixes to issues identified in the end user environment.
 Disseminate relevant IT information to Country Office and visiting staff.
 Collect feedback on IT services from clients, through surveys and other tools, and inform other IT colleagues in the office, Region and if necessary, inform other relevant ITS teams.
 Track trending of issues and escalate, as appropriate.
 Work closely with other ITS colleagues, both within the region and in ITS.
 Assist in establishing the IT budget for the CO. Assist in the decision making/planning process of IT needs at the beginning/end of each fiscal year.
 Advise on standard IT equipment orders for CO.
 Assist staff in procurement of smartphones and other mobile devices.
 Under the direction of Team Lead, evaluate and pilot test new products and services, both hardware and software.
 Provide local expertise on all WBG Standard Software and Corporate applications.
 Administer WBG information security standards, including requesting IT accounts, SecurID, remote access and passwords. Adhere to Institutional policies and advise on ITS policies, directives, and procedures. Consistently enforce WBG technology standards. Ensure that the integrity and security of WBG Systems are not compromised from within or outside the corporation.
 Attend training whenever required and maintain a working knowledge of the IT trends in the business relevant to supporting the WBG IT standards.
 Use the incident management tracking system to track work and analyze reports to identify problem areas and training opportunities.
 Maintain a proper inventory of all CO IT related equipment and software. Act as the Software Asset Custodian (SAC) on behalf of the CO clients and ensure licensed software is tracked and maintained in line with the Institutional Software Asset Management (ISAM) Procedure.
 Participate in facilities work and vendor management, as part of CO administrative teams. Coordinate Country Office moves of IT hardware and communications.
 Ensure Service Level Agreements are maintained with local maintenance providers.
 Monitor local city and national technology trends and developments.
Selection Criteria
 Bachelor's degree in Computer Systems/Sciences/IT or Master's degree with 2 years relevant experience preferably with donor/funded, International Organizations/Institutions or reputable telecom/IT sector OR equivalent combination of education and experience.
 Advanced Knowledge of IT Technologies (Troubleshooting, Windows Platform, Outlook, Microsoft Office, Printers, Scanners, Servers and alike).
 Experience of serving Clients in a multi-cultural environment.
Core Technical Knowledge and Skills
 Good Knowledge of IT Technologies: Windows Platform, Microsoft Office, MFD, Servers, Smartphones etc.
 Strong client service skills and the ability to work under pressure with accuracy and professionalism.
 Understanding of Microsoft Active Directory, DNS service and other networking methods and technologies.
 Proficiency in the recent Microsoft Windows applications.
 In-depth knowledge of MS Outlook and Office products.
 Knowledge of Network communication technologies and other WAN/LAN products.
 Familiarity with IP Telephony and troubleshooting.
 Good knowledge and experience of setting up and supporting Videoconference Facilities.
 Comfortable using remote access technologies and remote troubleshooting.
 Excellent communications skills: the ability to listen and then clearly describe the problem and proposed solution.
 Excellent written and spoken communication skills in English.
 General knowledge of the mission and business requirements of the World Bank Group.
 Proven ability to work alone and in a team environment.
World Bank Group Core Competencies
The World Bank Group offers comprehensive benefits, including a retirement plan; medical, life and disability insurance; and paid leave, including parental leave, as well as reasonable accommodations for individuals with disabilities.
We are proud to be an equal opportunity and inclusive employer with a dedicated and committed workforce, and do not discriminate based on gender, gender identity, religion, race, ethnicity, sexual orientation, or disability.