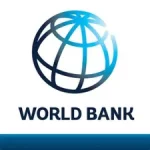 Closing date: Wednesday, 10 May 2023
E T Consultant
Job #: req22506
Organization: World Bank
Sector: General Services
Grade: EC2
Term Duration: 1 year 0 months
Recruitment Type: Local Recruitment
Location: Dushanbe,Tajikistan
Required Language(s): English
Preferred Language(s): Closing Date: 5/11/2023 (MM/DD/YYYY) at 11:59pm UTC
Description
Do you want to build a career that is truly worthwhile? Working at the World Bank provides a unique opportunity for you to help our clients solve their greatest development challenges. The World Bank consists of two entities – the International Bank for Reconstruction and Development (IBRD) and the International Development Association (IDA). It is a global development cooperative owned by 189 member countries. As the largest development bank in the world, the World Bank provides loans, guarantees, risk management products, and advisory services to middle-income and creditworthy low-income countries, and coordinates responses to regional and global challenges. Visit www.worldbank.org.
The WBG is a member of the UN Security Management System. It also maintains close working relationships with other International Financial Institutions such as the International Monetary Fund, the African Development Bank, and the Inter-American Development Bank.
Reporting to the Managing Director and World Bank Group Chief Administrative Officer, the Global Corporate Solutions (GCS) Department brings together the functions of Corporate Security, Corporate Real Estate, and Corporate Services, such as travel, conferences, and multimedia.
Corporate Security (GCSSC) is a division within the World Bank's Global Corporate Solutions Department. It is responsible for the strategic security program that empowers the WBG to carry out its business worldwide.
GCSSC staff serve at both WBG Headquarters in D.C. and Bank Group offices in more than 40 countries. The division's mission is to support global operations by employing risk mitigation strategies and promoting the principle of shared responsibility for security and safety.
General
The World Bank Group in Tajikistan consists of national and international staff based in Dushanbe, as well as visiting mission staff. The position of Country Security Specialist (CSS) will be an Extended Term Consultant (ETC) based in the Country Office in Dushanbe and will be responsible for the security programs at World Bank Group IBRD and IFC Offices in Tajikistan.
The CSS will report to, and receive support and direction from the regional CS Manager through the Istanbul-based Senior Security Specialist (SSS) for the ECA region. The incumbent will advise and consult with management in the WBG Offices of responsibility and will discharge his/her assignment under the direct authority and guidance of the IBRD and IFC Heads of Office in each location.
The CSS may, when requested, be required to provide occasional back-up support to WBG Country Offices and other Country Security Specialists in the ECA region, and possibly to other geographical regions, and may be required to travel on short notice. In addition, the CSS will serve in a full-time capacity and on-call for emergencies.
Roles and Responsibility: The duties of the Country Security Specialist are to provide security support to WBG Country Office Management and staff in the following areas: a) security risk management; b) security awareness; c) contingency planning; d) protective operations; e) guard force contract management; f) provide 24-hour on call emergency security support to the IBRD and IFC Country Offices and staff in the assigned portfolio.
A. Security Risk Management: 1. Assist Senior Security Specialist and Country Office Management in developing and overseeing the day-to-day conduct of the office security programs and ensuring preparation of adequate responses to security incidents and natural and man-made disasters. 2. Provide inputs for the preparation of the Security Risk Assessment may be required from time-to-time. 3. Manage the video surveillance, card access and other physical security and fire/life safety systems. Carry out testing and evacuation drills periodically. 4. Manage the Country Office major security equipment programs (portable items such as handheld/ walk-through metal detectors, package screening devices, communications and ECM equipment) to include the procurement process when applicable. 5. Provide technical security advice to and coordinate with Corporate Real Estate, in consultation with the Senior Security Specialist and headquarters security staff, for all existing facilities and any potential new offices to include site selection, renovation of existing facilities and installation of effective physical and procedural security measures. 6. Monitor and advise on overall residential security for newly acquired and existing residences of international staff and upon request provide general residential security advice to all staff. 7. Provide advice on security arrangements at hotels, restaurants, ministries diplomatic/international organizations and other locations which staff may visit for business or recreation purposes. 8. Advise on the implementation of the WBG Road Safety policy in area of responsibility. 9. Liaise with host government security and law enforcement officials as appropriate and with security advisors for diplomatic/international organizations and private security firms to establish a network of contacts. 10. Assist staff and visiting missions in reporting incidents (Corporate Security, UNDSS, host government, etc.). 11. Ensure country office has a viable system is in place to track staff and visiting missions, note arrival/departure/ residence changes, contact details while at the field location, and coordinate with UNDSS and the WBG Security Operations Center, including internal UN Security clearance program requirements. 12. Represent WBG and GCS at security meetings, as appropriate. 13. Prepare security program for periodic program reviews.
B. Security Awareness: 1. Provide newly arriving staff and visiting missions with practical security advice and contact information in advance of their visit and briefings upon arrival including communications and logistical support for field missions 2. Draft staff security advisories on risk mitigation in response to the general security situation, following significant specific incidents and during periods of heightened risk. 3. Conduct periodic security awareness briefings and training for all staff.
C. Contingency Planning: 1. Assist with the coordination and revisions of the Crisis Management Plan (CMP) on an annual basis or more frequently as required or directed. 2. Serve as advisor to or as a member of the Country Office Crisis Management Team (CMT). 3. Maintain and update as necessary all Country Office contingency planning material, reference documents and annexes. 4. Maintain and coordinate with periodic test the staff telephone tree, warden system and other local contingency plans. 5. Organize periodic security and fire/life safety training and briefings for all staff. Conduct appropriate emergency drills (fire, shelter-in-place, and bomb threat). 6. Maintain and enhance the Country Office emergency contact and locator systems and ensure coordination between the Country Office, UNDSS, and the WBG Security Operations Center (SOC). 7. Continually assess in-country relocation and out-of-country evacuation options.
D. Protective Operations: 1. Provide advice on protective operations to include when applicable, the coordination of official vehicle movements, and any special security required for specific movements, locations or individuals; conduct site advance security assessments and coordinate security arrangements. 2. Plan emergency response actions in the event of an emergency or a direct or indirect threat to staff. Take proactive measures to prevent involvement in such activities and perform reactively to avoid/escape from those in progress. 3. Arrange the appropriate level of security for visiting senior World Bank Group officials. 4. Arrange continuing or special host government protective services support for staff, visiting missions and facilities as necessary. 5. Coordinate security arrangements for World Bank Group sponsored conferences and training events held in country as required. 6. Assist with the development of security policies and procedures to include approved/prohibited locations and to ensure a mechanism is in place to keep staff informed.
E. Guard Force Contract Management
Support the Management of the Country Office security guard services contracts to include the procurement process, contract extensions, conducting periodic reviews with guard services contract management, certification of invoices, documentation of non-performance and other issues.
F. 24-Hour on call Emergency Security Support to the responsible WBG Country Office and staff (to include Visiting Mission staff).
Other Responsibilities May Be Assigned
Note: This internal requisition is open to WBG and IMF staff only (including short-term and extended term consultants/ temporaries). External candidates are requested not to apply. In case an external candidate applies, their application will not be considered.
Selection Criteria
 Master's degree with 5 years of relevant experience. Bachelor's degree in combination with seven years of qualifying experience may be accepted in lieu of the master's degree. A career level diploma (at least three consecutive years of training) from a military or police institution, college, or academy, in combination with seven years of security experience, may be exceptionally substituted for a bachelor's degree.
 Five years of progressive experience in security program management with an international or diplomatic organization preferred.
 Knowledge and experience in security program delivery and project implementation, especially in the geographic area of responsibility
 Proficiency in Microsoft Windows applications, namely, Excel, Word, and PowerPoint.
 Proven proficiency in speaking, reading, and writing English and Tajik. A working knowledge of other regional languages would be desirable.
 Willingness to travel to high-risk locations on short notice.
 Able to comfortably operate within a multicultural environment and build effective working relations with staff across the WBG. Specialized Skills
 In depth knowledge of the development of security policies and procedures and a general understanding of threat mitigation procedures and high-risk operations.
 Ability to develop detailed security advisories and notifications for consideration and implementation by Country Office management.
 Knowledge of the range of protective operations.
 Familiar with basic procurement procedures and project/resource management.
World Bank Group Core Competencies
We are proud to be an equal opportunity and inclusive employer with a dedicated and committed workforce, and do not discriminate based on gender, gender identity, religion, race, ethnicity, sexual orientation, or disability.
Learn more about working at the World Bank and IFC, including our values and inspiring stories.
Note: The selected candidate will be offered a one-year appointment, renewable for an additional one year, at the discretion of the World Bank Group, and subject to a lifetime maximum ET Appointment of two years. If an ET appointment ends before a full year, it is considered as a full year toward the lifetime maximum. Former and current ET staff who have completed all or any portion of their second-year ET appointment are not eligible for future ET appointments.