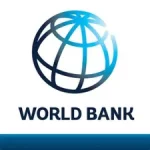 Closing date: Sunday, 11 June 2023
Senior Economist
Job #: req22828
Organization: World Bank
Sector: Economics
Grade: GG
Term Duration: 3 years 0 months
Recruitment Type: International Recruitment
Location: Washington, DC,United States
Required Language(s): English
Preferred Language(s): French, Spanish
Closing Date: 6/12/2023 (MM/DD/YYYY) at 11:59pm UTC
Description
Do you want to build a career that is truly worthwhile? Working at the World Bank Group provides a unique opportunity for you to help our clients solve their greatest development challenges. The World Bank Group is one of the largest sources of funding and knowledge for developing countries; a unique global partnership of five institutions dedicated to ending extreme poverty, increasing shared prosperity and promoting sustainable development. With 189 member countries and more than 120 offices worldwide, we work with public and private sector partners, investing in groundbreaking projects and using data, research, and technology to develop solutions to the most urgent global challenges. For more information, visit www.worldbank.org
The Global Macroeconomics and Debt unit in the Macroeconomics, Trade and Investment (MTI) Global Practice (GP) is seeking to recruit an outstanding Senior Macro-structural Modeler! Our unit comprises economists and experts specializing in quantitative macroeconomic modeling, climate change, growth analysis, debt sustainability analysis and debt management. The unit provides technical assistance using macrostructural and computable general equilibrium (CGE) models on leading development issues.
You would contribute to and lead analytical and technical assistance engagement related to the macro-structural modelling work program.
Building on existing tools, the successful candidate will work with the Global Lead for Macroeconomic modelling to provide intellectual and technical leadership in the Modelling macrostructural team using, the unit's Macro fiscal modelling framework MFMod. The team's work program includes the macroeconomic effects of climate change and the whole of economy effects of a wide range of development policies.
As Senior Modeler you would be expected to:
 Assist the Global Lead in organizing the macrostructural modelling team to respond to internal and external demands for modelling work
 Oversee, mentor and train more junior modelers
 Develop and maintain country level model(s) that can be applied to explore and quantify policy options in data poor as well as data rich developing countries
 Apply the models to policy relevant questions, notably regarding climate change
 Play a central role in country-client focused technical assistance.
 Deliver training to client governments to run and maintain models in their domestic context.
 Extend the existing MFMod framework to include endogenous productivity growth, more flexible sectoral and labor market functional forms including linkages to relevant policy levers.
 Prepare technical reports, model documentation and working papers relating to work conducted within the broader modelling program.
Selection Criteria
1.Minimum of a master's degree(s) in economics, finance or public policy with a minimum of 10 years of relevant experience in applied economics. 2.Extensive experience building, maintaining and running simulations on large-scale macrostructural models (also called macroeconometric models) such as the OECD's INTERLINK system, the US Federal Reserve FRB/US, the ECB ECB-MC model and the World Bank's MFMod and MFMod- Stand Alone models using an econometric programming language such as: EViews, AREMOS, TROLL, or FAME. 3.A deep knowledge of the strengths and drawbacks of different macro modeling approaches. 4.A solid understanding of how climate change effects developing economies, and how their economic activity affects their climate strategies to integrate these into CGE models. 5.Experience integrating endogenous growth features into macrostructural models, including endogenous productivity, labor market reform and linkages to relevant policy levers. 6.Extensive experience conducting capacity building and training in macrostructural modelling. 7.Experience with WBG economic sector work, and providing macroeconomic advice on climate change, fiscal, inflation, labor market and balance of payments issues. 8.A publication record in in peer-reviewed journals and reports. 9.Ability to work flexibly, creatively and to multitask as the need arises. 10.Excellent communication and presentation skills — both verbal and written. Demonstrated ability to communicate clearly on complex topics to a wide variety of audiences. 11.A high degree of self-motivation, coupled with a commitment towards teamwork and knowledge sharing, especially across the World Bank Group.
World Bank Group Core Competencies
The World Bank Group offers comprehensive benefits, including a retirement plan; medical, life and disability insurance; and paid leave, including parental leave, as well as reasonable accommodations for individuals with disabilities.
We are proud to be an equal opportunity and inclusive employer with a dedicated and committed workforce, and do not discriminate based on gender, gender identity, religion, race, ethnicity, sexual orientation, or disability.