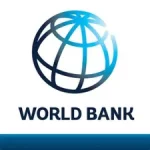 Closing date: Friday, 9 June 2023
Business Solutions I
Job #: req22844
Organization: World Bank
Sector: Information Technology
Grade: GF
Term Duration: 3 years 0 months
Recruitment Type: Local Recruitment
Location: Chennai,India
Required Language(s): English
Preferred Language(s): Closing Date: 6/10/2023 (MM/DD/YYYY) at 11:59pm UTC
Description
Do you want to build a career that is truly worthwhile? Working at the World Bank Group provides a unique opportunity for you to help our clients solve their greatest development challenges. The World Bank Group is one of the largest sources of funding and knowledge for developing countries; a unique global partnership of five institutions dedicated to ending extreme poverty, increasing shared prosperity and promoting sustainable development. With 189 member countries and more than 120 offices worldwide, we work with public and private sector partners, investing in groundbreaking projects and using data, research, and technology to develop solutions to the most urgent global challenges. For more information, visit www.worldbank.org
ITS Vice Presidency Context:
Information and Technology Solutions (ITS) enables the WBG to achieve its mission of ending extreme poverty and promote shared prosperity in a sustainable way by delivering transformative information and technologies to its staff working in over 150 locations. Our vision is to transform how the Bank Group accomplishes its mission through information and technology. In this fast-paced, ever-changing world, the formulation and implementation of the ITS strategy is an ongoing, iterative process of learning and adaptation developed through extensive consultations with business partners throughout the World Bank Group.
ITS shapes its strategy in response to changing business priorities and leverages new technologies to achieve three high-level business outcomes: business enablement, by providing Bank Group units with innovative digital tools and technologies to transform how they deliver value for their clients; empowerment & effectiveness, by ensuring that all Bank Group staff are connected, able to find information, and productive to accelerate the delivery of development solutions globally; and resilience, by equipping the Bank Group to provide risk-based cybersecurity and robust data protection for a global network and a growing cloud platform.
Implementation of the strategy is guided by three core principles. The first is to deliver solutions for business partners that are customer-centric, innovative, and transformative. The second is to provide the Bank Group with value for money with selective and standard technologies. The third principle is to excel at the basics by providing a high performing, robust, and resilient IT environment for the organization.
WBG Finance (ITSFI) is responsible for providing high quality, streamlined information and technology solutions for the World Bank's Financial & HR services, which include Human Resources, Corporate Finance, Risk Management, Controls, Treasury, Loans, Accounting, and Concessional finance (handling donor contributions from inception to the point of final disbursement, including IDA, Financial Intermediary Funds and Trust Funds). ITSFI is additionally responsible for building its IT services using a shared platform that provides scale, leverage, reliability, and control while at the same time improving responsiveness to emerging business needs. The ITSFI team is accountable for the implementation of the ITS Strategy supporting WBG core finance business processes.
Unit Context:
As a unit within WBG Finance (ITSFI), ITSFE provides distinct and complex financial solutions support to the operation of the World Bank Group Finance & Accounting, Development Finance, Treasury, and Global Climate Change Vice presidencies.
The IT Officer will report to the ITSFE team lead and will work with client teams for application support for the budget and planning functions and is expected to play a significant role in delivering capital projects and ongoing maintenance services.
General Responsibilities:
General duties and accountabilities include, but not be limited to the following:
 Work with business users to gather and analyze business requirements and convert these into technical requirements and effective business systems solutions.
 Design and develop applications in .NET development framework that meet business requirements effectively and efficiently.
 Design, plan and lead testing efforts and coordinates feedback of test results. Develop test cases, conduct unit, system, stress, integration and/or user testing to ensure requirements are met.
 Provide technical support and guidance for day-to-day production issues involving the coordination with business and multiple ITS teams to achieve issue resolution within service standards. Document and track technical issues and status for review by clients and ITS management
 Work closely with Infrastructure teams e.g., Windows, Web Administration, Network Operations, Infrastructure Platforms, Mobility, Database, Security Administration to define deployment architecture and capacity planning for any new environment / Landscape and any critical issue resolution.
 Coordinate with WBG fiduciary teams e.g., Enterprise Architecture (EA), Office of the Information Security (OIS) during various stages of software development and act as a liaison for various development teams.
 Lead by example, providing technical guidance and mentoring to junior team members.
 Use strong interpersonal, communication, and teamwork skills to cultivate effective, productive client relationships and partnerships across organizational boundaries.
 Act as a liaison between business sponsor units, project manager, the development team, and vendor resources both on premises and offshore.
Selection Criteria
 Master's in Computer Science/Information Systems or equivalent with at least 5 years of relevant experience OR equivalent combination of education and experience.
 Minimum 4 years of experience as a technical lead responsible for system design and implementation using various SAP technologies, preferably in financial domain.
 Broad understanding of the technology landscape, including proven experience in design, development, and implementation of applications within the SAP FM/CO, SAP BW/BI, and SAP BPC solutions.
 Knowledge of key business processes related to resource management, budgeting, planning, monitoring, and analysis with experience of development and implementation of IT solutions for budget construction and management, revenue and expense planning, capital investment planning, staff planning, etc.
 He/she shall have proven experience in systems design and have a solid understanding of development, database design, testing, and integration methodologies.
 Demonstrated analytical ability and problem-solving skills in translating business requirements into technical requirements/business systems.
 Demonstrated ability to quickly resolve technical problems in complex and time sensitive production systems.
 Ability to produce high quality work outputs, effectively prioritizing and adapting to competing and unexpected demands.
 Knowledge of information security requirements and controls in system development and maintenance.
 Ability to express thoughts and ideas effectively in oral and written communications.
 Ability to act sensitively in multicultural environments and build effective working relations with internal and external partners.
 Highest ethical standards.
 Lead by example, providing technical guidance and mentoring to junior team members.
In addition to the above mandatory requirements, the following are highly desired –
 WBG experience and knowledge of WBG specific custom processes and applications.
 Functional/Technical knowledge about SAP FI, SAP PS and SAP MM module.
 Experience in other related technologies and SAP modules.
 SAP and/or other relevant certifications.
 Functional knowledge of RAS(Reimbursable Advisory Services) module in SAP.
 Knowledge about end-to-end cycle of ReORG process including the configuration of Reorg control panel in SAP.
 Proficient with RMRF(RM Reporting Framework)reporting and usage /configuration of RM Report engines.
 Experience with WPA( Work Program Agreement) module in SAP.
 The candidate should have a knowledge of .NET development framework and SAP FM/CO and related modules.
World Bank Group Core Competencies
The World Bank Group offers comprehensive benefits, including a retirement plan; medical, life and disability insurance; and paid leave, including parental leave, as well as reasonable accommodations for individuals with disabilities.
We are proud to be an equal opportunity and inclusive employer with a dedicated and committed workforce, and do not discriminate based on gender, gender identity, religion, race, ethnicity, sexual orientation, or disability.