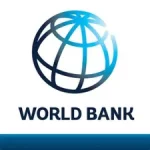 Closing date: Tuesday, 13 June 2023
E T Consultant
Job #: req22925
Organization: World Bank
Sector: Economics
Grade: EC2
Term Duration: 1 year 0 months
Recruitment Type: International Recruitment
Location: Washington, DC,United States
Required Language(s): English
Preferred Language(s): Closing Date: 6/14/2023 (MM/DD/YYYY) at 11:59pm UTC
Description
Do you want to build a career that is truly worthwhile? The World Bank Group is one of the largest sources of funding and knowledge for developing countries; a unique global partnership of five institutions dedicated to ending extreme poverty and promoting shared prosperity. With 189 member countries and more than 120 offices worldwide, we work with public and private sector partners, investing in groundbreaking projects and using data, research, and technology to develop solutions to the most urgent global challenges. For more information, visit www.worldbank.org.
East Asia and the Pacific (EAP) Region
Despite substantial economic growth and poverty reduction, the EAP region still faces huge development challenges. Growth has been uneven across and within countries, institutions still need strengthening, and the Region has a big role to play on global public goods. The COVID pandemic dealt EAP a setback, with poverty rising for the first time in over 4 decades. While recovery has resumed, a large portion of our region's population remains vulnerable to income shocks, including from a global economic slowdown, changing global and regional value-chains, and climate-related risks.
If you are ready to make an impact, we are looking for dedicated professionals to join our committed, creative and diverse team to improve people's lives and help EAP countries.
East Asia and the Pacific Region: https://www.worldbank.org/en/region/eap
The EAP Poverty & Equity Unit
We are seeking to recruit a highly qualified candidate for the EAP Poverty & Equity Team! The Poverty and Equity Global Practice (GP), located in the World Bank's Equitable Growth, Finance, and Institutions (EFI) Practice Group, plays a key role in supporting the World Bank Group's twin goals of ending extreme poverty and boosting shared prosperity. We generate knowledge and dialogue and support operational solutions, focusing on four thematic lines: (1) data for policy analysis; (2) markets and institutions for poverty reduction and shared prosperity; (3) fiscal and social policy for poverty reduction and shared prosperity; and (4) welfare implications of climate change, fragility and conflict risks. In addition, the practice takes the lead in two corporate priority areas: (a) Data for Goals; and (b) Systematic Country Diagnostics. For more information: https://www.worldbank.org/en/topic/poverty
Our unit covers work across all Country Management Units (CMUs) within the Region, with country work spanning from the smallest Pacific Islands to China; and from fragile and low income countries, to upper middle income countries in the Region. This Economist position will cover 1-2 countries in the Region and a portfolio of regional analytical work on supporting Green, Resilient and Inclusive Recovery from COVID. Like all members of the Poverty Global Practice, the Economist will also be expected to make valuable contributions to the global knowledge base of the practice!
The selected candidate will report to the EAP Poverty & Equity Practice Manager based in Singapore.
Job duties & accountabilities:
 Contribute to the design and delivery of the Poverty and Equity Team's Analytical and Advisory Services in country, including poverty monitoring, core diagnostics, and thematic analytics.
 Engage in policy dialogue at the country-level on poverty and equity issues across sectors, to find opportunities to enhance the poverty reduction impact of policies and programs.
 Curate knowledge and global standard methodology to the needs of government counterparts and specific country context.
 Make contributions to a variety of tasks in the country team, including, Systematic Country Diagnostics, Country Partnership Strategies, the Macro Poverty Outlooks, Country Climate Change and Development Reports and World Bank operations.
Selection Criteria
 Minimum of a Master's degree (PhD preferred) in Economics, Public Policy, or related field, with at least 5 years of relevant professional experience. (A completed PhD is equivalent to 3 years of relevant experience)
 Strong technical and quantitative skills as an Applied Development Microeconomist – Has experience in micro-econometrics and statistical modeling; designing, implementing and analyzing household surveys; use of administrative data and big data is desirable;
 Demonstrated track record and experience in more than one of the work streams of the work of the Poverty and Equity GP;
 Ability to translate analytical work into policy advice and operational, actionable, recommendations.
 Proven sense of initiative, results orientation, teamwork and leadership qualities, and ability to work effectively across sectors.
 Excellent English language skill (writing, speaking, listening, and reading).
World Bank Group Core Competencies
We are proud to be an equal opportunity and inclusive employer with a dedicated and committed workforce, and do not discriminate based on gender, gender identity, religion, race, ethnicity, sexual orientation, or disability.
Learn more about working at the World Bank and IFC, including our values and inspiring stories.
Note: The selected candidate will be offered a one-year appointment, renewable for an additional one year, at the discretion of the World Bank Group, and subject to a lifetime maximum ET Appointment of two years. If an ET appointment ends before a full year, it is considered as a full year toward the lifetime maximum. Former and current ET staff who have completed all or any portion of their second-year ET appointment are not eligible for future ET appointments.