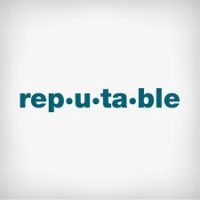 Company: Reputable Company
Location: Ghana
State: Jobs in Accra – Kumasi
Job type: 

Full-Time

Job category: Sales/Marketing Jobs in Ghana
Job Description
A startup Company seeks to employ on full-time basis, the services of experienced sales executives to assist in the advertising and selling of the company's products while creating competitive advantages for the company in the industry market.
Role: Sales Executive
Location: Accra or Kumasi
Job description:
As a Sales Executive with a new Telemedicine company, you will be a pivotal part of our dynamic team, contributing to the expansion and success of our telemedicine services and devices. Your primary responsibility will be to identify, acquire and develop new clients, including healthcare providers, hospitals, pharmacies, and other institutions.
Qualification Requirements:
A minimum degree in marketing or its equivalent from a recognized university
A minimum of three (3) years of working experience in sales and marketing
Proven experience in medical sales, with a strong track record of meeting or exceeding sales targets.
Effective communication, negotiation, and presentation skills.
Excellent organizational and consultative selling skills
Self-motivated, results-oriented, and a team player.
Key Responsibilities
Client Acquisition: Develop and implement strategic plans to identify and engage potential clients within the healthcare industry. Build a pipeline of qualified leads and convert them into loyal customers.
Product Knowledge: Gain a deep understanding of our telehealth solutions, including their features, benefits, and applications. Be prepared to effectively communicate this knowledge to potential clients.
Consultative Sales: Use a consultative sales approach to understand the unique needs and challenges of prospective clients. Tailor solutions that align with their goals and effectively demonstrate how our telemedicine services can address these needs.
Relationship Building: Establish and maintain strong, long-term relationships with clients. Understand their ongoing requirements and collaborate with other teams within the organization to ensure client satisfaction and retention.
Environmental analysis: Stay updated on industry trends, competitive products, and market developments to identify new opportunities and maintain a competitive edge.
Sales Targets: Meet or exceed sales targets and revenue goals, consistently driving company growth.
Documentation and Reporting: Maintain accurate records of client interactions, sales activities, and progress in our CRM system. Prepare regular sales reports and forecasts.
Method of Application
All CVs should be forwarded to [email protected] before the deadline of 9th November 2023.