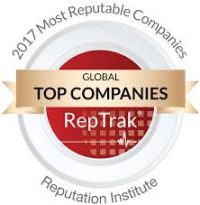 Company: Reputable Institution
Location: Ghana
State: Jobs in Accra
Job type: 

Full-Time

Job category: Agricultural Jobs in Ghana
Job Description
A reputable institution is seeking to recruit Community Development Officer
Duties & Responsibilities
• Conduct household surveys and community profile surveys with selected households in the assigned operational areas.
• Conduct traceability checks at the community level.
• Undertake distribution of shade trees to farmers
• Undertake living income plan beneficiaries monitoring.
• Undertake gender and grievance, assess and address awareness raising.
• Conduct farm monitoring for the shade trees survival
• Carry out unannounced farm visit to identify possible cases of child labour;
• Follow-up questionnaires include needs assessments in case child labour is identified.
• Identify and deploy remediation activities to the benefit of the children and their families.
• Monitor all remediation activities and households classified as high-risk of child labour;
• Organize and implement awareness raising among members, households, communities and collaborating partners.
• Report through a mobile app.
• Prepare work plans and schedules to ensure that all households are visited for all activities as per the agreed times in the period.
• Work closely with the Technical Coordinators and Regional Managers employed by CAA.
• The CDOs ensure that the tools, equipment, and safety wear is used appropriately according to manufacturer specifications and maintains the protocols for repairs and maintenance.
• Perform any other duties or assignments as may be directed by your supervisor.
Qualification Required & Experience
• Bachelor's Degree/ Diploma in Agriculture (only people with Crop, Agronomy, Agro-forestry, and Extension background), Rural and Development Studies, Social science, social work, Psychology, Geography and any related course from a recognized institution accredited by national accreditation board.
• A minimum of two (2) years plus experience in a similar role.
• Should have working experience with farmers in the field, should have at least one year's experience in field data collection in the cocoa sector.
REQUIRED SKILLS & COMPETENCIES
• Excellent interpersonal and communication skills
• Outstanding written and verbal communication
• Excellent planning and organizational skills
• Multitasking and work constructively to meet targets and deadlines.
• Confident individual with a proactive attitude and keep calm under pressure.
• Detailed-oriented professional who uses analytical skills and follows all procedures to identify child labour and the follow-up support activities to be carried out.
• Must have a strong background in computer skills.
• Ability to independently create digital reports.
• Ability to manage assigned duties in an assertive, efficient, and timely manner.
• Must be able to live in a rural community in any of the assigned cocoa districts deprived of basic social amenities.
• ABILITY TO RIDE A MOTORBIKE IN ROUGH TERRAIN WITH A VALID LICENSE
• Ability to pay attention to details.
• Ability to maintain confidentiality and security of data gathered for the purposes assigned for
• ABILITY TO SPEAK FLUENTLY TWI FLUENTLY
• ABILITY TO PROVIDE BASIC COCOA EXTENSION SERVICE
• Emotional maturity, unprejudiced and sensitivity to farmers
• Meticulously maintains complete, honest, and accurate records pertaining to household surveys and community profile surveys.
Location: Accra
Method of Application
Interested candidate should send their CVs to: [email protected]
Closing Date: 23 November, 2023