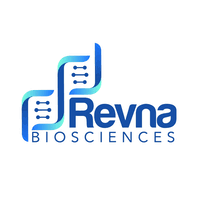 Company: Revna Biosciences
Location: Ghana
State: Ghana
Job type: 

Full-Time

Job category: Advertising/Media Jobs in Ghana
Job Description
Revna Biosciences is seeking a dynamic professional for the role of Branding & Marketing Communications Officer. This individual will be integral to the integration and execution of corporate and internal communication functions, strategies, and activities. They will ensure the effective positioning and development of the company for sustainable growth. Their contributions will be instrumental in coordinating these efforts and fostering a cohesive brand image, and marketing strategy.
Responsibilities
· Developing, and executing a branding and marketing communications strategy.
· Driving the creation of innovative and engaging marcomms materials and assets for sales, thought leadership, and brand storytelling.
· Creating and delivering fresh story ideas, press releases, briefing materials, thought leadership materials, media relations content, case studies, white papers, executive bios, corporate newsletter content, social media content, and speaking proposals.
· Supporting grant proposal identification, development, and submission—preparing and organizing materials for proposals and submitting and monitoring grant applications.
· Interacting with scientists and administrative staff to ensure that grant applications and activities are in compliance with regulatory, funding agency, and policy requirements.
· Coordinating internal communications, employee engagement, corporate marketing, and communication collaterals.
·  Handling external communications, media relations, and social media including media queries and replies, and facilitating news filming and photography requests.
· Monitoring and addressing PR and media issues as necessary.
· Developing and coordinating event plans for relevant department and business activities.
· Coordinating appearances at conferences, trade shows, and press interviews
· Ensuring the company's brand is consistent and well-represented.
· Sourcing advertising opportunities and placing adverts in the print media and specialist publications depending on the campaign.
· Producing and copy-editing content production across all channels and marketing materials, including leaflets, posters, flyers, newsletters, etc.
· Coordinating marketing research projects to generate consumer insights to support improved strategy and communications.
· Coordinating creative teams or designers, other internal stakeholders, and external agencies and partners where necessary.
· Submitting frequent reports on department activities.
Required Qualifications
·      At least five years of relevant communications and marketing experience
·      Bachelor's degree in communications, marketing, or a related field
·      Additional qualifications/knowledge in branding & digital marketing an advantage
Required Competencies
·      Excellent writing skills applicable across relevant communications channels
·      Knowledge of social media marketing
·      Excellent project management skills
·      Excellent knowledge of brand management
·      Excellent ability to engage and execute across relevant digital and traditional channels.
·      Excellent ability to work under minimum supervision.
·      Creative, analytical, and multitasking skills
This is an exciting opportunity for a vibrant professional to make a significant impact in a growing company. We look forward to receiving your application!
Method of Application
Email application to [email protected]