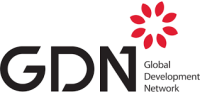 Company: GDN Manufacturing Limited
Location: Ghana
State: Jobs in Accra
Job type: 

Full-Time

Job category: Logistics/Transportation Jobs in Ghana
Job Description
• Overseeing and supervising employees and all activities of the purchasing department.
• Preparing plans for the purchase of equipment, services, and supplies.
• Following and enforcing the company's procurement policies and procedures.
• Reviewing, comparing, analyzing, and approving products and services to be purchased.
• Managing inventories and maintaining accurate purchase and pricing records.
• Maintaining and updating supplier information such as qualifications, delivery times, product ranges, etc.
• Maintaining good supplier relations and negotiating contracts.
• Researching and evaluating prospective suppliers.
• Preparing budgets, cost analyses, and reports.
Qualification Required & Experience
• 2+ years of experience as a procurement officer or in a similar position.
• Proficiency in Microsoft Office and purchasing software.
• Strong communication and negotiation skills.
• Good analytical and strategic thinking skills.
• Supervisory and management experience.
• Attention to detail.
• HND or Degree
Location: kwashieman, Accra
Method of Application
Interested individuals are to send CVs to: [email protected] with the interested role as the subject
Closing Date: 25 November, 2023