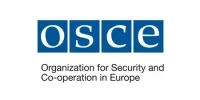 Closing date: Friday, 2 June 2023
Background:
Public Information Assistant (PIA) is directly subordinated to the National Press and Public Information Officer (NPPIO). The PIA provides the NPPIO with the necessary support in the implementation of the activities of the OSCE Programme Office in Bishkek (POiB) in the areas of press and public information, public relations and media in accordance with the POiB's mandate. The incumbent will work according to the objectives and tasks set by the supervisor with a minimum of supervision and without written guidelines and performs liaison with all units. The incumbent is required to display a high degree of initiative and responsibility and exercise judgement in determining appropriate course of action in issues where precedents does not exist.
Tasks and Responsibilities:
Under the overall supervision of the National Press and Public Information Officer (NPPIO), the successful candidate will be tasked with the following duties:
 Assists in drafting and promoting press coverage materials and supervises their timely publication. Provides with logistical support for the meetings, official events, press tours, press conferences and briefings, including preparation of agenda, booking premises, identification and recommendation of participants, sending invitation. Participation in meetings, taking minutes. Assists in reporting, translation/interpretation from/ to English, Russian and Kyrgyz;
 Assists in collecting, analysing and synthesizing information for the creation of strategic documents to increase public outreach and improve channels of internal communication, including the communications and public relations strategy, as well as internal reporting concepts;
 Assists in maintaining the Programme Office's social media pages by drafting texts and preparing visual materials in graphic, image and video formats;
 Updates contacts database; maintains electronic calendar of the POiB's events; assists in establishing and maintaining of the OSCE POiB's website;
 Maintains communication with the programme managers and partner organization's press-services support staff for coordination and information sharing;
 Performing other related work as assigned.
For more detailed information on the structure and work of the OSCE Programme Office in Bishkek, please see: https://www.osce.org/programme-office-in-bishkek.
Necessary Qualifications:
 Completed secondary education;
 A university degree in journalism, communications, public relations, media or graphic design would be an asset;
 A minimum of four (4) years of relevant working experience; experience in international organizations or companies is desirable;
 A first-level university degree in a relevant field shall be considered as a substitute for one year of working experience, an advanced university degree for two years of working experience;
 Experience in working with international and local counterparts, and experience in working with the social media and media, particularly in gathering, organizing, editing and disseminating information;
 Ability to work under pressure;
 Skills to operate professional camera equipment and to create creative content on social media platforms;
 Established organizational, communication and interpersonal skills;
 Computer literate with practical experience in Microsoft Office and project/task management software applications.
 Professional fluency in English and Russian languages with excellent communication (both oral and written) skills; professional fluency in Kyrgyz would be an asset;
 Demonstrated gender awareness and sensitivity, and an ability to integrate a gender perspective into tasks and activities;
 Ability and willingness to work as a member of team, with people of different cultural, and religious backgrounds, different gender, and diverse political views, while maintaining impartiality and objectivity.
Remuneration Package:
Monthly remuneration, subject to social security deductions is 899.67 Euro/month. Social benefits will include Organization for Security and Co-operation in Europe participation in the Cigna medical insurance scheme and the OSCE Provident Fund. Appointments are normally made at step 1 of the applicable OSCE salary scale. At the discretion of the appointing authority a higher step may be approved up to a maximum of step 3 subject to specific conditions.
If you wish to apply for this position, please use the OSCE's online application link found under https://vacancies.osce.org/.
The OSCE retains the discretion to re-advertise/re-post the vacancy, to cancel the recruitment, to offer an appointment at a lower grade or to offer an appointment with a modified job description or for a different duration.
Only those candidates who are selected to participate in the subsequent stages of recruitment will be contacted.
Please note that vacancies in the OSCE are open for competition only amongst nationals of participating States, please see https://www.osce.org/participating-states.
The OSCE is committed to diversity and inclusion within its workforce, and encourages qualified female and male candidates from all religious, ethnic and social backgrounds to apply to become a part of the Organization.
Candidates should be aware that OSCE officials shall conduct themselves at all times in a manner befitting the status of an international civil servant. This includes avoiding any action which may adversely reflect on the integrity, independence and impartiality of their position and function as officials of the OSCE. The OSCE is committed to applying the highest ethical standards in carrying out its mandate. For more information on the values set out in OSCE Competency Model, please see https://jobs.osce.org/resources/document/our-competency-model.
Please note that for this position the OSCE does not reimburse expenses such as travel in connection with interviews, tests, visas and relocation.
Please be aware that the OSCE does not request payment at any stage of the application and review process.
Additional Information
 Issued by: OSCE Programme Office in Bishkek
 Requisition ID: KYR000057
 Contract Type: Local Contracted
 Grade: G5
 Job Level: General Services
 Job Type: Contracted
 Number of posts: 1
 Location: KYR – OSCE Programme Office in Bishkek, Bishkek
 Issue Date: May 5, 2023
 Closing Date: Jun 3, 2023
 Employee Status: Fixed Term
 Schedule: Full-time
 Education Level: High School Diploma / (GED)