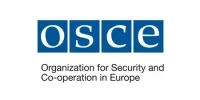 Closing date: Wednesday, 24 May 2023
Background:
The OSCE has a comprehensive approach to security that encompasses politico-military, economic and environmental, and human aspects. It therefore addresses a wide range of security-related concerns, including arms control, confidence- and security-building measures, human rights, combating human trafficking, national minorities, democratization, policing strategies, counter-terrorism and economic and environmental activities. All 57 participating States enjoy equal status, and decisions are taken by consensus on a politically, but not legally binding basis.
The OSCE High Commissioner on National Minorities (HCNM) promotes conflict prevention and integration of diverse societies. The Office is staffed by the High Commissioner; a Director; area teams comprising political, legal, national and project advisers/officers; and an administrative and support team. HCNM is seeking a motivated individual to join the team dealing primarily with the countries of East Europe, Caucasus and Central Asia (EECCA Section).
Tasks and Responsibilities:
The Project Assistant will support programmes under the overall guidance and direct supervision of the Project Officer and in close coordination with the Senior Adviser/Section Head. Within delegated authority, the Project Assistant will be responsible for providing logistical, financial and administrative support to the project activities of the Section.
Within delegated authority, the Project Assistant will:
 Support in planning, implementation, follow-up and other administrative and logistical arrangements including set-up, looking after administrative matters of projects and their budgets in the ERP system;
 Assist and supports the projects with development and implementation of project monitoring plans, ensuring that monitoring plans are aligned with project budget
 Co-ordinate the collection and analysis of monitoring data, ensuring that data is accurate, complete, and timely. This includes managing records and databases for monitoring data.
 Assist the projects and programmes in all phases of reporting on the activities, including the mid-term and annual financial reports and supports the planning and coordination of project evaluations;
 Communicate with donors in order to ensure timely follow up to financial questions and transfer of funds;
 Maintain donor files and provide support to ensure compliance with requirements in line with rules and regulations;
 Assist in management of implementing partners, suppliers, special service agreements etc.;
 Collaborate with project partners to identify their knowledge and learning needs, and develop and implement strategies to meet those needs;
 Work with project partners to develop financial and monitoring frameworks that enable them to track and evaluate efficiency of project activities;
 Support the development and implementation of learning based programme management and decision-making processes, ensuring that project activities are being implemented according to schedule, budget, and quality standards;
 Contribute to the development of programmatic and organizational learning through participation in cross-programme and cross-organizational learning initiatives;
 Perform any other tasks assigned by the supervisor.
For more detailed information on the work of the OSCE High Commissioner on National Minorities, please see https://www.osce.org/hcnm
Necessary Qualifications:
 Completed secondary education;
 Specialized training in project management, finance and accounting is desirable
 At least 4 years' experience in project and financial management and administration, including reporting
 Professional fluency in English with excellent communication (both oral and written) skills; professional fluency in Russian would be an asset
 Commitment; diversity; integrity; accountability;
 Communication; collaboration; analysis and decision-making; planning and organization; initiative-taking; flexibility; client orientation;
 Demonstrated gender awareness and sensitivity, and an ability to integrate a gender perspective into tasks and activities;
 Ability and willingness to work as a member of team, with people of different cultural, and religious backgrounds, different gender, and diverse political views, while maintaining impartiality and objectivity;
 Computer literate with practical experience using Microsoft applications.
Remuneration Package:
This is a part time position (90%, 36 hrs). Monthly remuneration is approximately EUR 3,409.
If you wish to apply for this position, please use the OSCE's online application link found under https://vacancies.osce.org/.
The OSCE retains the discretion to re-advertise/re-post the vacancy, to cancel the recruitment, to offer an appointment at a lower grade or to offer an appointment with a modified job description or for a different duration.
Only those candidates who are selected to participate in the subsequent stages of recruitment will be contacted.
Please note that vacancies in the OSCE are open for competition only amongst nationals of participating States, please see https://www.osce.org/participating-states.
The OSCE is committed to diversity and inclusion within its workforce, and encourages qualified female and male candidates from all religious, ethnic and social backgrounds to apply to become a part of the Organization.
Candidates should be aware that OSCE officials shall conduct themselves at all times in a manner befitting the status of an international civil servant. This includes avoiding any action which may adversely reflect on the integrity, independence and impartiality of their position and function as officials of the OSCE. The OSCE is committed to applying the highest ethical standards in carrying out its mandate. For more information on the values set out in OSCE Competency Model, please see https://jobs.osce.org/resources/document/our-competency-model.
Please note that for this position the OSCE does not reimburse expenses such as travel in connection with interviews, tests, visas and relocation.
Please be aware that the OSCE does not request payment at any stage of the application and review process.
Additional Information
 Issued by: OSCE High Commissioner on National Minorities
 Requisition ID: HCN000008
 Contract Type: Local Contracted
 Grade: G5
 Job Level: General Services
 Job Type: Contracted
 Number of posts: 1
 Location: HCN – OSCE High Commissioner on National Minorities, The Hague
 Issue Date: Apr 27, 2023
 Closing Date: May 25, 2023
 Employee Status: Fixed Term
 Schedule: Full-time
 Education Level: High School Diploma / (GED)
 Job Field: Administration & Support
 Job Field: Administration & Support
 Target Start Date: As soon as possible