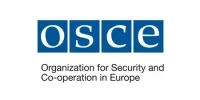 Closing date: Wednesday, 10 May 2023
Background:
The OSCE Mission to Skopje (the Mission) has continuously supported the Ministry of Internal Affairs (MoIA) and the country in the ongoing security, justice, and governance reform process, ensuring the country moves towards an effective and robust independent oversight mechanisms that strives to support transparent and accountable policing which is an integral component part of the overall strategic reform process. Over the years, the Mission has been actively involved in assisting national institutions in their efforts to enhance civilian security provision to include effective and transparent internal police control and external civilian oversight functions of the police and other state security providers.
The Mission will continue to support national institutions to establish a robust, effective and clearly mandated independent oversight mechanisms that will have a positive impact on promoting confidence and satisfaction in the police, also contributing to stronger national governance mechanisms in the country.
As part of these efforts, the Mission will support the preparation of a comprehensive baseline assessment of the existing internal control and external oversight mechanisms (EOM) for the police in North Macedonia.
Objective of Assignment:
The Mission seeks to engage one National Expert to conduct a comprehensive baseline assessment of police oversight architecture/doctrine and produce an assessment report with findings and recommendations to inform future capacity building in support of establishing effective functioning oversight systems that include the active participation of the civic society.
Duration of Assignment:
The foreseen period of engagement will be from June to November 2023, for a total of up to 28 consultancy days.
Tasks and Responsibilities:
Under the guidance and supervision of the Project Manager, the National Expert will be tasked to:
 Conduct a desk top analysis that will include a review of existing relevant primary and secondary legislation;
 Conduct primary research with relevant institutions/actors as required;
 Conduct a comprehensive baseline assessment of internal police control and external oversight architecture and existing policy and doctrine;
 Conduct data processing of inputs received from desk and field research;
 Conduct focus group interviews to get in-depth understanding of certain police oversight issues identified during data collection;
 Analyse and produce an assessment report with findings and recommendations;
 Deliver a half-day detailed presentation on the findings and recommendations.
Deliverables:
 Assessment Report with findings and recommendations in English language;
 Half-day detailed presentation on the findings and recommendations.
Necessary Qualifications:
 Citizenship of or permanent residence in the Republic of North Macedonia;
 University degree in a relevant field, preferably in the subject matter of the police and the security structures, public prosecution and public oversight institutions with strong knowledge of human rights;
 A minimum of 15 years' working experience in the law enforcement institutions;
 Proven experience working with law enforcement and civil society organizations; experience working with prosecution and ombudsman will be considered an advantage;
 Knowledge of the internal control and oversight in the MoIA;
 Proven experience conducting research and assessments of the law enforcement institutions in the country;
 Professional fluency in English, including excellent drafting skills;
 Computer literate with practical experience with Microsoft applications;
 Sensitivity toward cultural differences, different nationalities and religions, while maintaining impartiality and objectivity;
 Demonstrated gender awareness and sensitivity, and an ability to integrate a gender and civic perspective into tasks and activities.
Remuneration Package:
Remuneration will be based on allocated project budget and within the frame of OSCE established rates.
If you wish to apply, please use the OSCE's online application link found under https://vacancies.osce.org.
Please note that applications received after the deadline, submitted in different formats than the OSCE Online Application Form or in other languages than the English language would not be considered.
The recruitment procedure may take up to two months and we will be in further contact with you only if you are selected for an interview. The OSCE retains the discretion to re-advertise the vacancy, to cancel the recruitment, or offer the position with modified terms of reference or a different duration.
The OSCE is committed to diversity and inclusion within its workforce, and encourages the nomination of qualified female and male candidates from all national, religious, ethnic and social backgrounds.
The OSCE is committed to applying the highest ethical standards in carrying out its mandate. For more information on the values set out in OSCE Competency Model, please see https://jobs.osce.org/resources/document/our-competency-model.
Please be aware that the OSCE does not request payment at any stage of the application and review process.
Additional Information
 Issued by: OSCE Mission to Skopje
 Requisition ID: SKP000027
 Contract Type: Special Service Agreement (SSA) / Consultant
 Grade: No grade
 Job Type: Consultant
 Number of posts: 1
 Location: SKP – OSCE Mission to Skopje, Skopje
 Issue Date: Apr 20, 2023
 Closing Date: May 11, 2023
 Education Level: Bachelor's Degree (First-level university degree or equivalent)
 Target Start Date: June 2023