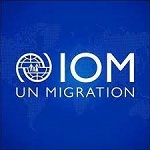 The International Organization for Migration (IOM) is the UN Migration Agency. With 174 member states it is committed to the principle that humane and orderly migration benefits migrants and society. Established in 1951 and now active in over 400 field locations worldwide, IOM works with partners, government and civil society to:
Assist in meeting the operational challenges of migration and mobility
Advance understanding of migration issues
Encourage social and economic development through migration; and
Uphold the human dignity and well-being of migrants and mobile populations.
IOM is committed to a diverse and inclusive environment. Internal and External candidates are eligible to apply to this vacancy. For the purpose of the vacancy, internal candidates are considered as first-tier candidates.
IOM's Regional Office for the East and Horn of Africa supports and monitors the following countries: Burundi, Djibouti, Eritrea, Ethiopia, Kenya, Rwanda, Somalia, South Sudan, Tanzania and Uganda. Through a team of specialists, the Regional Office supports the development, implementation, monitoring, reporting and evaluation of projects and initiatives undertaken by country offices and regional programmes.
Specifically, the Migration, Environment and Climate Change (MECC) Division under which this position is advertised, works in the context of environmental degradation, natural hazards and climate change to find:
Solutions for people to stay
Solutions for people on the move
Solutions for people to move in a safe, orderly and regular way
IOM's Regional Office for the East and Horn of Africa recently led a landmark, High-Level Conference on MECC, bringing in 16 States on the African Continent, two Heads of States (H.E Museveni, President of Uganda, and H.E Kiir, President of South Sudan), African Union representatives, the Intergovernmental Authority on Disaster (IGAD), the East African Community (EAC), the COP 27 Presidency, and the African Group of Negotiators and representatives of Youth to Kampala, Uganda to discuss a joint approach to the challenges and opportunities of human mobility in the context of climate change and environmental degradation. The Conference, hosted by the Government of Uganda, culminated in the signing of the first, High-Level (Ministerial), Regional Declaration- the Kampala Declaration on Migration, Environment and Climate Change (MECC). This Declaration is the first of its kind on the continent and indeed the world and IOM is now embarking on the next steps towards promulgation and eventual implementation of the Declaration.
Context:
The position will contribute to supporting the public information needs for the promulgation of the Declaration.
Under the overall supervision of the Senior Regional Policy and Programme Coordinator, the direct supervision of the Regional Migration, Environment and Climate Change Specialist and the technical supervision of the Regional Public Information Officer, the Head of Media and Communications Unit (MCU), the incumbent will carry out the following duties and responsibilities.
Core Functions / Responsibilities:
In particular he/she will:
Support activities related to public affairs of the IOM EHoA MECC division.
Share ideas on a communications and visibility plan and or promotional and visibility materials for the Kampala Declaration project and other MECC-related work.
Support preparing information materials such as social media messages.
Support note taking and drafting notes for files from project related meetings.
Support activities related to public affairs such as sharing ideas and drafting short stories and videos, photographs to be used to enhance and promulgate the Kampala Declaration and other MECC-related work.
Demonstrate a general understanding on Migration, Environment and Climate Change.
Provide regular reports on the work being accomplished to the Communications focal point, and/or supervisors and team members.
Any other tasks as required by the Regional Migration, Environment and Climate Change Specialist.
Required Qualifications and Experience
Education
University degree in Graphic Design, Communications, Multimedia Studies, Journalism or a related field with at least two year of relevant work experience, or
High school diploma with four years of relevant professional experience.
Experience
Experience in graphic design, photo and video editing and production is an advantage.
Experience in working with IOM and on Migration, Environment and Climate Change is highly appreciated.
Strong and fluent English writing skills.
Proficiency in editing software such as Final Cut Pro, Premiere Pro, and other Adobe editing tools.
Skills
Ability to work effectively in a team of colleagues of varied cultural and professional backgrounds.
Knowledge of the migration, environment and climate change thematic will be highly regarded.
Self-paced, excellent communication, planning and organizational skills and able to meet tight deadlines, particularly if working remotely.
Proven ability to produce quality work accurately and consistently according to set deadlines.
Strong interpersonal and intercultural skills with proven ability to work effectively and harmoniously with a diverse team.
Mature individual, able to work independently under pressure, able to maintain accuracy, paying attention to details, meeting deadlines and working with minimal supervision.
Languages
Required: Fluency in English and Kiswahili is required. Working knowledge of French; and/or any other UN Official language is advantageous.
Other
Any offer made to the candidate in relation to this vacancy notice is subject to funding confirmation.
Appointment will be subject to certification that the candidate is medically fit for appointment and verification of residency, visa and authorizations by the concerned Government, where applicable.
How to apply
Submit cover letter indicating the Position Title & Vacancy Notice Number (VN No.), and CV with telephone and e-mail contacts including 3 Referees (Supervisors) to: IOM, RO Human Resources Department, via e-mail to [email protected]
Closing Date: 01 February 2023
Only Shortlisted Applicants will be contacted. Please click here to access the Vacancy Notice.
NOTE
NO FEE: The International Organization for Migration (IOM) does not charge a fee at any stage of the recruitment process (application, interview meeting, process, or training). IOM does not concern itself with information on applicants' bank details.
Posting period:
From: 19.01.2023 to 01.02.2023