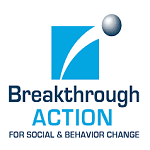 Job Title: Program Officer – Media Buying
Reports to: SBC & Innovations Advisor
Location: Abuja
Summary: This position will develop the marketing strategy and plan for the project and oversee the buying of broadcast media airtime. S/He will closely work with BA-Nigeria's media partners and broadcast monitors to ensure strict broadcast compliance on all media contents, especially Radio and Television spots.
Essential Duties and Responsibilities:
Development of media buying strategy, media plan budgeting and management of all the project's media investments and relations including monitoring and verification of compliance before payment.
Deeply understand the target audience and demographics for each BA-N thematic area and develop the media campaigns in line with it.
Research best platforms, mediums, channels to reach the demographics and achieve strategic goals
Identify, negotiate, and purchase airtime from broadcasters in all BA-N states and ensure good return on investment (ROI)
Maintaining weekly and monthly monitoring report of all BA-N spots and programs in radio and TV stations in all BA states
Manage media monitoring processes including hiring of media monitoring agencies and independent monitors, training of media monitors, ensuring compliance process is well recorded
Work closely with the project finance and procurement team to manage vendor agreements and ensure timely payments to media partners.
Maintaining regular and ongoing communications with media and non-media partners, keeping them up to date on relevant broadcast developments and reflecting their feedback back to organization.
Generating relationship with new media partners and training of partners on BA-N processes for effective compliance.
Working with media team to negotiate for transmission/broadcast time for all BA-N programs.
Ensure productivity and cost share on all approved media plans and programs from the media teams.
Keeping good records of all BA-N media contents and their broadcast status.
Perform any other duties that may be assigned.
Supervisory Responsibilities: This position has direct supervisory responsibilities to two program assistants.
Qualifications
5 years' experience as a media strategist, coordinator, planner, or buyer
At least 1 year experience working with a media buying agency in any of the listed roles
A degree in Marketing, Advertising, Communications, or any equivalent experience
Experience managing brands for effective media compliance, with knowledge of the media monitoring landscape in Nigeria
Strong written, verbal and presentation communication skills
Demonstrated experience in negotiating, critical thinking, and problem-solving abilities
Ability to utilize media research and reporting resources
Technical proficiency in media systems and MS Excel, Word and PowerPoint
Method of Application
Interested and qualified candidates should forward PDF copies of their CVs to [email protected] by Monday, 7th November 2022. The subject of the email should be the job title and location e.g., 'Program Officer – Media Buying, Abuja'.
Qualified female applicants are strongly encouraged to apply.