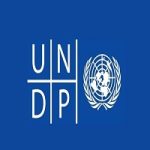 Closing date: Tuesday, 9 May 2023
Job Identification : 10393
Locations : Dili, Timor-Leste
Posting Date : 05/03/2023, 07:51 AM
Apply Before : 05/10/2023, 02:59 PM
Job Schedule : Full time
Agency : UNDP
Grade : NPSA-10
Vacancy Type : National Personnel Service Agreement
Practice Area : Nature, Climate and Energy
Bureau : Regional Bureau for Asia and the Pacific
Contract Duration : 1 Year
Education & Work Experience : Master's Degree – 5 year(s) experience OR Bachelor's Degree – 7 year(s) experience
Required Languages : English and Tetum
Desired Languages : Portuguese and Bahasa Indonesia
Vacancy Timeline
1 Week
Mobility required/no mobility
no mobility required
Job Description
Background
Diversity, Equity and Inclusion are core principles at UNDP: we value diversity as an expression of the multiplicity of nations and cultures where we operate, we foster inclusion as a way of ensuring all personnel are empowered to contribute to our mission, and we ensure equity and fairness in all our actions. Taking a 'leave no one behind' approach to our diversity efforts means increasing representation of underserved populations. People who identify as belonging to marginalized or excluded populations are strongly encouraged to apply. Learn more about working at UNDP including our values and inspiring stories.
UNDP does not tolerate sexual exploitation and abuse, any kind of harassment, including sexual harassment, and discrimination. All selected candidates will, therefore, undergo rigorous reference and background checks.
The United Nations Development Programme (UNDP), as central in the United Nation's global development network, is mandated to take upon an advisory role in driving the Sustainable Development Agenda, based on Member State's priorities and each country's context. Currently, the UNDP is present in 170 countries.
The challenge of reaching Agenda 2030 was already significant, even before the COVID-19 pandemic hit. Compounded by a climate emergency, political polarization and challenged multilateralism, continued conflicts and forced displacement, the number of people living in poverty rose in 2020 for the first time since 1998 by an estimated 119-124 million. Inequalities are growing, and the traditional social contract is no longer working for many. Today's development challenges are dynamic, interconnected puzzles of multidimensional risk that require systemic solutions. Multilateral cooperation is vital in addressing these shared challenges that cross boundaries of geography and time. No country has yet achieved the combination of very high human development with a light ecological footprint. The impacts of climate change and biodiversity loss are growing. In this complex, uncertain landscape, the SDGs and the Paris Agreement offer clarity of purpose and a way forward.
The UNDP's 2022-2025 Strategic Plan is grounded in UNDP's continued commitment to eradicating poverty, accompanying countries in their pathways towards the SDGs and working towards the Paris Agreement. It envisions bold goals, making a difference to millions of lives, including through tackling multidimensional poverty, energy access, elections participation and development financing.
Aligned with the Strategic Plan, UNDP Timor-Leste will support the government of Timor-Leste in promoting the following transformational impacts: green/blue and circular economic development; sustainable management of natural resources and innovative public-private cooperation to reduce climate-risks and strengthen resilience; and gender-responsive, inclusive and human-rights-driven governance. UNDP will lead on three (3) priorities of the cooperation framework:
 economic opportunities and decent work for all (outcome 2);
 resilience to climate change and sustainable management of resources (outcome 6); and
 accessible, accountable and gender-responsive governance systems, institutions and services at the national and municipal levels (outcome 5).
Green Transformation Project
Promoting Green Transformation in the Pacific towards Net-Zero and Climate-Resilient Development ("Green Transformation") project is a multi-Country Project funded by the Government of Japan covering four (4) countries in the Pacific namely Papua New Guinea, Samoa, Timor-Leste, and Vanuatu. The overall objective of the project is to support these pacific countries in, among others, accelerating their commitment towards net-zero under the Paris Agreement.
Timor-Leste's Nationally Determined Contribution (NDC) outlined the country's commitment to scale-up investment in renewable energy systems to reduce diesel consumption and improve the resilience of rural communities, men and women. The Green Transformation project will contribute to the country's objective under the NDC to prioritize actions to increase energy security and access in rural communities and use of low carbon technologies. The project will support:
 Communities that are not yet connected to the national grid with solar lighting that will enable the household members to engage in productive work even in the evenings and for the children to study. It will also provide improved cooking stoves so that their consumption of firewood will be significantly reduced;
 The solarization of SAMES (Serviço Autónomo de Medicamentos e Equipamentos de Saúde) so that this critical health facility will have reliable source of electricity to store medicines in the temperature required, strengthen service operations, strengthen its digital systems for inventory management, and save funds in the long run; and
 Solarization of schools so that the ICT labs can have reliable source of energy to conduct ICT classes in an uninterrupted manner and promote access to digital learning platforms.
Duties and Responsibilities
The National Project Manager will work under the direct supervision of the Head of the Unit for Climate Change and Environment in close collaboration with other relevant units and UNDP Country Office Senior Management (Deputy Resident Representative and Resident Representative)
The National Project Manager is expected to assume the following responsibilities
Support project oversight and quality assurance
 Provide strategic advice to Project Board on projects oversight, and risk management to achieve the project outcomes.
 Liaise with UNDP Country Office in establishing and regularly convening the Project Boards meetings in line with UNDP's Programme and Project Operations Policies (POPPs);
 Prepare required working papers/reports/documents requested by the Advisory Board to support project oversight and decision-making process.
 Ensure that appropriate planning, monitoring, and reporting mechanisms and tools are in place and completed (Annual Work Plan – AWP & Quarterly/Annual Progress Reports) in time and of the required quality and duly endorsed by the Project Boards, as necessary.
 Perform regular progress reporting to the project board as agreed.
 Prepare the annual review report and submit the report to the Project Board and monitor the project risks initially identified and submit new risks to the Project Boards for consideration and decision on possible actions if required; update the status of these risks by maintaining the project risks log.
 Record Project Board decisions, follow-up implementation, and keep the Project Board informed of the progress or deviations, if any, through regular updates.
 Any other responsibilities assigned by the Project Boards.
Project management and implementation
 Manage day-to-day project implementation activities including operationalization of Annual Work Plans in line with the project's Results and Resources Framework (RRF).
 Ensure effective and efficient implementation of the projects.
 Plan the activities of the project and monitor progress against the approved work plan.
 Mobilize personnel, goods and services, training, and other required inputs to initiate activities, including drafting terms of reference and work specifications and overseeing all contractors' and consultants' works as necessary.
 Monitor events as determined in the project monitoring schedule plan, and update the plan as required.
 Manage requests for the provision of financial resources by UNDP, through the advance of funds, direct payments, or reimbursement using the FACE (Fund Authorization and Certificate of Expenditures), as/if applicable.
 Monitor financial resources and accounting to ensure the accuracy and reliability of financial reports.
 Be responsible for preparing and submitting financial reports to UNDP on a quarterly basis.
 Prepare the annual work plan for the following year, as well as quarterly plans if required.
 Managing assigned resources efficiently. In close collaboration with the Programme Officer/Head of the Unit, ensure regular budget revision exercises are completed and contribute to meeting the annual programme resource expenditure targets.
 Responsible for producing monthly financial analysis reports, providing information on the overall programme approval level, outstanding obligations as well as planned and actual expenditure status.
 Build a team spirit by showing examples and leadership skills, manage and supervise assigned project staff.
 Training project support team working in project management unit.
 Prepare TORs for recruitments/evaluation and related missions.
 Liaise regularly with the Senior Policy Advisor and Project Director to discuss project progress and provide advice on challenges and further strategies.
 Capture lessons learned during project implementation – a lessons learned log can be used in this regard.
Ensure strategic direction of Operations within the project management including:
 Manage financial, human resources, procurement, and logistical support of the projects.
 Ensure full compliance of operations with UNDP rules and regulations.
 Review purchase orders and requisitions to ensure these are in accordance with the AWP.
 Liaise with UNDP Country Office to ensure that project management unit staff are kept informed of UNDP Policy and Procedures.
The incumbent performs other duties within their functional profile as deemed necessary for the efficient functioning of the Office and the Organization.
Competencies
Core Competencies:
 Achieve Results: LEVEL 3: Set and align challenging, achievable objectives for multiple projects, have lasting impact.
 Think Innovatively: LEVEL 3: Proactively mitigate potential risks, develop new ideas to solve complex problems.
 Learn Continuously: LEVEL 3: Create and act on opportunities to expand horizons, diversify experiences.
 Adapt with Agility: LEVEL 3: Proactively initiate and champion change, manage multiple competing demands.
 Act with Determination: LEVEL 3: Think beyond immediate task/barriers and take action to achieve greater results.
 Engage and Partner: LEVEL 3: Political savvy, navigate complex landscape, champion inter-agency collaboration.
 Enable Diversity and Inclusion: LEVEL 3: Appreciate benefits of diverse workforce and champion inclusivity.
People Management competencies:
 UNDP People Management Competencies can be found in the dedicated site
Cross-Functional & Technical competencies: Business Direction & Strategy
 Strategic Thinking: Ability to develop effective strategies and prioritized plans in line with UNDP's objectives, based on the systemic analysis of challenges, potential risks and opportunities; linking the vision to reality on the ground, and creating tangible solutions.
 Ability to leverage learning from a variety of sources to anticipate and respond to future trends; to demonstrate foresight in order to model what future developments and possible ways forward look like for UNDP.
 Effective Decision Making: Ability to take decisions in a timely and efficient manner in line with one's authority, area of expertise and resources.
Business Development:
 Knowledge Facilitation- Ability to animate individuals and communities of contributors to participate and share, particularly externally
Business Management
 Project Management: Ability to plan, organize, prioritize, and control resources, procedures and protocols to achieve specific goals.
 Communication: Ability to communicate in a clear, concise, and unambiguous manner both through written and verbal communication; to tailor messages and choose communication methods depending on the audience; Ability to manage communications internally and externally, through media, social media and other appropriate channels.
2030 Agenda:
 Planet Nature, Climate and Energy: Climate Change Adaptation: concepts and advancing resilient development.
 Energy efficiency concepts, renewable energy, access to energy; technologies and practical application
Required Skills and Experience
Education:
 Master's degree in project management, earth science, environmental engineering/engineering/management, natural resources management, or other closely related field, or Bachelor's degree in project management, earth science, environmental engineering/engineering/management, natural resources management, or other closely related field with 2 additional years of professional experience may be accepted in lieu of a master's degree.
Experience:
 Minimum of 5 years of relevant experience (7 years with bachelor's degree) of relevant work experience in project management, environmental management, climate change mitigation and adaptation, disaster risk reduction/management, infrastructures management, and/or related fields.
 Experience in project Management and implementation. Develop Annual Work Plan, monitoring of project implementation and execution.
 Experience working with government counterparts, international organizations.
 Self-management, emotional intelligence, and conflict management is an asset.
 Experience in project oversight and quality assurance.
 Prior experience and knowledge of Climate Change Adaptation and mitigation, renewable energy, and environmental issues and constraints in Timor-Leste.
 Sound policy understanding of global development concerns, climate change, and the environment.
 Foundational knowledge and skills include science literacy, environmental literacy, knowledge of the policy landscape, and management expertise is desirable.
 Ability to communicate and function effectively in an international, multicultural environment is an asset.
 Organizational knowledge and experience include strategic planning and decision-making is desirable.
 Excellent interpersonal, communication, and negotiating skills.
Required Languages:
 Very good oral and written communication skills in English and Tetum.
 Knowledge of Portuguese and Bahasa Indonesia is desirable.
Disclaimer
Important information for US Permanent Residents ('Green Card' holders)
Under US immigration law, acceptance of a staff position with UNDP, an international organization, may have significant implications for US Permanent Residents. UNDP advises applicants for all professional level posts that they must relinquish their US Permanent Resident status and accept a G-4 visa, or have submitted a valid application for US citizenship prior to commencement of employment.
UNDP is not in a position to provide advice or assistance on applying for US citizenship and therefore applicants are advised to seek the advice of competent immigration lawyers regarding any applications.
Applicant information about UNDP rosters
Note: UNDP reserves the right to select one or more candidates from this vacancy announcement. We may also retain applications and consider candidates applying to this post for other similar positions with UNDP at the same grade level and with similar job description, experience and educational requirements.
Non-discrimination
UNDP has a zero-tolerance policy towards sexual exploitation and misconduct, sexual harassment, and abuse of authority. All selected candidates will, therefore, undergo rigorous reference and background checks, and will be expected to adhere to these standards and principles.
UNDP is an equal opportunity and inclusive employer that does not discriminate based on race, sex, gender identity, religion, nationality, ethnic origin, sexual orientation, disability, pregnancy, age, language, social origin or other status.
Scam warning
The United Nations does not charge any application, processing, training, interviewing, testing or other fee in connection with the application or recruitment process. Should you receive a solicitation for the payment of a fee, please disregard it. Furthermore, please note that emblems, logos, names and addresses are easily copied and reproduced. Therefore, you are advised to apply particular care when submitting personal information on the web.