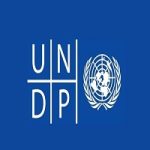 Closing date: Sunday, 14 May 2023
Job Identification : 10366
Locations : Rabat, Morocco
Posting Date : 05/03/2023, 08:00 AM
Apply Before : 05/15/2023, 11:00 PM
Job Schedule : Full time
Grade : G4
Vacancy Type : Fixed Term
Rotational/Non Rotational
Non-Rotational
Contract Duration : 1 Year with Possibility for extension
Education & Work Experience : High School certificate – 5 year(s) experience
Vacancy Timeline
2 Weeks
Job Category : Administration/Operations/Support
Job Description
Logistics & Procurement Associate
Post Title: Logistics & Procurement Associate
Type of Contract: Fixed Term Appointment (FTA)
Level: G4
Location: UNFPA Country Office – Rabat – Morocco
Full/Part time: Full time
Rotational/Non Rotational: Non Rotational
Duration: One year (renewable subject to availability of funds,
satisfactory performance and continuing need for the post)
Supervised by: Administrative & Finance Associate (GS7)
The Position:
The Logistics & Procurement Associate provides logistics and procurement support services to the operations and programme units. The position reports to the Administrative & Finance Associate GS7 within the CO Operations Unit.
Organizational Context:
The Logistics & Procurement Associate position is located in the UNFPA Morocco CO. Under the direct guidance and supervision of the Administrative and Finance Associate (GS-7), and as a member of the operations team, the Logistics & Procurement Associate provides administrative, logistical and procurement support to the office, maintaining full confidentiality in all aspects of assignment, maintenance of protocol procedures, information flow and follow up on deadlines and commitments made.
UNFPA is seeking candidates that transform, inspire and deliver high impact and sustained results; we need staff who are transparent, exceptional in how they manage the resources entrusted to them and who commit to deliver excellence in programme results.
Job Purpose:
The Logistics & Procurement Associate provides administrative, logistical and procurement support to the UNFPA country office team.
Functions/Key Result Areas:
 Ensures the logistical and organizational aspects of activities in accordance with internal procedures and guidelines;
 Requests quotes from several suppliers and ensures the conformity of the equipment and its delivery in good conditions;
 Prepares and manages requests for quotations (RFQ) according to the guidelines;
 Supports the office in the implementation of its procurement plan;
 Creates purchase orders (PO);
 Creates and updates vendors on the system;
 Ensures the submission of payment requests in AODocs;
 Prepares requests for V.A.T. refunds for the office;
 Assists in the elaboration of professional contracts;
 Provides administrative assistance to the office in the following aspects: physical inventories, tax exemptions, customs clearance, tender documents, purchasing committee, spot-checks and calculation of the overtime of the drivers;
 Handle office pouch, mailing system and customs clearances and receipt for shipments;
 Acts as Buyer in Quantum;
 Manages petrol coupons according to the established procedures;
 Monitors vehicle logs and preparation of vehicle history reports and maintenance plans;
 Assists office staff in filing, photocopying and maintaining stores when required;
 Provides assistance to the Administrative/Finance Associate on Procurement and Human Resources, administrative tasks related to the premises, daily office operations, and logistical support;
 Provides input to the achievement of operations and country office team results;
 Undertakes other tasks as may be assigned by his/her supervisor.
Qualifications and Experience:
Education:
Completed Secondary Level Education required. First level university degree desirable.
Knowledge and Experience:
 Five years of relevant experience in administrative functions;
 Previous experience in the UN is an asset;
 Knowledge of protocol;
 Strong interpersonal and organizational skills;
 Proficiency in current office software applications;
 Knowledge of Atlas/Peoplesoft or other ERP system is an asset;
 Good writing and communication skills;
Languages:
Fluency in French & Arabic. English as an asset.
Required Competencies:
Values:
 Exemplifying integrity,
 Demonstrating commitment to UNFPA and the UN system,
 Embracing cultural diversity,
 Embracing change
Functional Competencies:
 Providing logistical support
 Managing data
 Managing documents, correspondence and reports
 Managing information and work flow
 Planning, organising and multitasking
 Financial data analysis
Core Competencies:
 Achieving results,
 Being accountable,
 Developing and applying professional expertise/business acumen,
 Thinking analytically and strategically,
 Working in teams/managing ourselves and our relationships,
 Communicating for impact
UNFPA Work Environment
UNFPA provides a work environment that reflects the values of gender equality, teamwork, respect for diversity, integrity and a healthy balance of work and life.