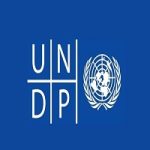 Closing date: Wednesday, 10 May 2023
Job Identification : 10395
Locations : Islamabad, Pakistan
Posting Date : 05/03/2023, 07:49 AM
Apply Before : 05/11/2023, 03:59 AM
Job Schedule : Full time
Agency : UNDP
Grade : NPSA-7
Vacancy Type : National Personnel Service Agreement
Practice Area : Health
Contract Duration : 1 Year with Possibility for extension
Vacancy Timeline
1 Week
Job Description
Background
Diversity, Equity and Inclusion are core principles at UNDP: we value diversity as an expression of the multiplicity of nations and cultures where we operate, we foster inclusion as a way of ensuring all personnel are empowered to contribute to our mission, and we ensure equity and fairness in all our actions. Taking a 'leave no one behind' approach to our diversity efforts means increasing representation of underserved populations. People who identify as belonging to marginalized or excluded populations are strongly encouraged to apply. Learn more about working at UNDP including our values and inspiring stories.
UNDP does not tolerate sexual exploitation and abuse, any kind of harassment, including sexual harassment, and discrimination. All selected candidates will, therefore, undergo rigorous reference and background checks.
The United Nations Development Programme (UNDP) is the UN's global development network, advocating for change and connecting countries to knowledge, experience, and resources to help people build a better life. We are on the ground in 170 countries and territories, working with governments and people on their own solutions to global and national development challenges to help empower lives and build resilient nations
UNDP has an important role in supporting health outcomes by supporting countries to address the social, cultural and economic determinants of HIV and health, in partnership with UN entities and other organizations. This is done through UNDP's core work in reducing inequalities and social exclusion that drive HIV and poor health, promoting effective and inclusive governance for health, and building resilient and sustainable systems for health. UNDP also contributes through its coordinating and convening role in bringing together multiple partners and resources at national and local levels.
As a trusted, long-term partner of The Global Fund to Fight AIDS, Tuberculosis and Malaria (Global Fund, GF), UNDP's value proposition lies in providing an integrated package of development solutions to strengthen institutions to deliver health services. Through its contributions as interim Principal Recipient (PR) and provider of technical assistance in over 53 countries since 2003, UNDP's provision of integrated policy, implementation and capacity development support to countries has yielded significant health and development results in challenging operating environments. Proactive risk management and investing in sustainability are the cornerstones of UNDP's portfolio management approach and providing technical assistance to national counterparts during all phases of implementation, strengthening legislation, policies, and regulatory frameworks, and building capacities across key functional areas, including financial management, health information systems, procurement, and supply chain management. The Global Fund – Health Implementation Support Team, HIV, Health and Development Group, Bureau of Programme and Policy Support, Global Policy Network (GF/HIST) is a dedicated team providing support to UNDP Country Offices implementing health and development programmes.
UNDP has been identified by the GF as the interim PR for the Pakistan HIV grant for the implementation period 1 July 2021 to 31 December 2023. For effective implementation of the Global Fund resources, UNDP Pakistan has established a Program Management Unit (PMU), which is responsible for the day-to-day overall programme management, risk management, policy guidance, financial accountability, procurement of goods, including health products and services, strengthening of the national systems. The GF resources are implemented in accordance with UNDP rules, policies and procedures, the grant confirmation, corporate agreements with the GF and in close coordination with the national and provincial stakeholders, Common Management Unit, Sub-recipients (SRs), NGOs, CSOs, communities, technical partners, UN entities and the Global Fund (Local Fund Agent) and Country Coordinating Mechanism.
Under the direct supervision of Procurement and Supply Management Specialist/Logistic and in close coordination and collaboration with the Procurement and Supply Chain Specialist, the Procurement Officer works to ensure the proper execution of procurement activities and services for the HIV grant in Pakistan. This will be done in accordance with UNDP rules, policies and procedures, the grant agreement, and corporate agreements with the GF, and working in partnership with national and provincial stakeholders, Sub-recipients (SRs) and Sub-sub-Recipients (SSRs) and close coordination with the GF (including Local Fund Agent),CCM, technical partners and UN entities, and the GF/HIST
Duties and Responsibilities
 Efficient management of procurement logistic processes for the project with the following key responsibilities

 Ensure adequate reception and storage of non-health/health commodities procured under GF-HIV grant.
 Assist PSM/Logistic specialist in processing of DRAP NOC and MOFA exemptions
 Assist PSM/Logistic specialist in rapid processing of customs clearance procedures and organize the reception of products at the central level;
 Ensure dispatches/delivery of health/non-health products approved by PSM/logistic specialist and programme in close coordination with CMU warehouse and logistic service provider(s).
 Ensure proper tracking of all delivered products from central warehouse to provinces and facilities.
 Ensure timely collection of monthly reports from facilities, compilation of data received.
 Assist PSM/Logistic specialist in logistic data analysis.
 Conduct visits to central storage facility to ensure that the storage of all commodities is according to national guidelines/SOPs and report any deviation to PSM/ Logistic Specialist.
 Participate and support team assigned for the physical count of inventories at central and peripheral level;
 Report to the PSM/Logistic specialist any discrepancy relating to the storage and management of health products;
 Propose improvement measures in storage and logistics;
 Ensure timely processing of the invoices pertaining to the customs clearance services invoices and logistic services received from LTA holder/service provider(s).
 Analyse stock reports and distribution reports from central warehousing and distribution service providers and report any deviation to the PSM/Logistic specialist;
 Maintaining up to date electronic and hardcopy files and record to ensure proper documentation.
2. Efficient management of procurement processes for the project with the following key responsibilities
 Prepares procurement plans and monitors timely initiation of planned activities.
 Organizes procurement processes including preparation and conduct of RFQs, ITBs or RFPs, receipt of quotations, bids or proposals, their evaluation, negotiation of certain conditions of contracts in full compliance with UNDP rules and regulations.
 Prepares Purchase Orders(POs) and contracts using Unall and quantum , preparation of Recurring POs for contracting of services, vendors' creation in quantum
 Ensure POs are duly prepared and dispatched in a timely manner and takes timely corrective actions on POs with budget check errors and other problems.
 Monitors proactively the processing of the POs until delivery and documents any changes of timelines for enabling informed logistic and programmatic decisions.
 Prepares submissions to the Contract,Asset and Procurement Committee (CAP) and Advisory Committee on Procurement (ACP);
 Support undertaking market research to identify availability and potential local sourcing of planned procurement activities.
 Identify risks and undertake mitigating actions in close cooperation with project team.
 Develop and/or implement an internal control system which guarantees that the purchase orders (POs) are duly prepared and processed.
 Manage the implementation of the monitoring system of procurement processes and mechanisms to eliminate anomalies in procurement; and
 Prepare and submit procurement cases to the Contract, Asset and Procurement Committee (CAP) and Advisory Committee on Procurement (ACP), as required.
 Ensure through rigorous review of procurement documentation for enhancing internal efficiency and best value for money.
 Responsible for development of all bidding documentation, in close consultation with project technical experts, programme and operations teams.
3. Ensure elaboration and implementation of sourcing strategy and e-procurement tools with the following key responsibilities
 Develop and manage rosters of suppliers, elaboration of supplier selection and evaluation, quality, and performance measurement mechanisms.
 Create various databases and key files necessary for contracting all selected experts ;and
 Support the National AIDS Control Program (NACP)/Common Management Unit (CMU) for the validation of orders in collaboration with the supervisor.
 Review project annual work plans for opportunities and link it with UNDP procurement system for consolidating and standardizing equipment/service needs of the project, including leveraging supply markets on the basis of consolidated need.
 Conduct procurement processes leading to development of suitable procurement tools, systems, mechanisms and contracts that will ensure timely delivery of equipment/services to beneficiaries fulfilling the identified requirements.
4.Ensures the organization of logistical services focusing on achievement of the following results:
 Supports in managing all logistics operations required to ensure delivery of goods and services.
 Supports on logistic management for health supplies e.g. green light procedure, shipping documents, packaging requirements, temperature requirement, delivery requirement, handling of goods, loading/offloading etc;
 Monitors and tracks of all shipments with regular follow-ups with the freight forwarders and suppliers on timeliness of delivery; and
 Advises the supervisor about any delays and possible deviations from the logistic plan and advise on possible corrective action.
5. Ensures facilitation of capacity building and knowledge building and sharing, focusing on achievement of the following results:
 Engages with the implementing partners, NGOs, CSOs, UN entities, technical partners to strengthen nationalsystems and healthinstitutions, across functional area of procurement and asset management.
 Supports the PSM Specialist/Logistic in the development of capacity development and transition strategies to support national entities to implement and assume the PR role, ensuringaccess to appropriate tools and resources.
 Identifies and supports development of communications (print, video) highlighting key procurement achievements; and
 Actively participates in UNDP and other relevant external networks to promote the programme.
The incumbent of the position will uphold the non-discriminatory behaviorand ensure that:
 Human rights and gender equality is prioritized as an ethical principle within all actions.
 Activities are designed and implemented in accordance with "social and Environmental standards of UNDP".
 Any kind of diversities based on ethnicity, age, sexual orientation, disability, religion, class, gender is respected within all implementations including data production;
 Differentiated needs of women and men are considered.
 Inclusive approach is reflected within all actions and implementations, in that sense an enabling and accessible setup in various senses such as disability gender language barrier is created.
 Necessary arrangements to provide gender parity within all committees, meetings, trainings, etc
 Any other task requested by the PSM Specialist.
Competencies
Core
Achieve Results:
LEVEL 1: Plans and monitors own work, pays attention to details, delivers quality work by deadline
Think Innovatively:
LEVEL 1: Open to creative ideas/known risks, is pragmatic problem solver, makes improvements
Learn Continuously:
LEVEL 1: Open minded and curious, shares knowledge, learns from mistakes, asks for feedback
Adapt with Agility:
LEVEL 1: Adapts to change, constructively handles ambiguity/uncertainty, is flexible
Act with Determination:
LEVEL 1: Shows drive and motivation, able to deliver calmly in face of adversity, confident
Engage and Partner:
LEVEL 1: Demonstrates compassion/understanding towards others, forms positive relationships
Enable Diversity and Inclusion:
LEVEL 1: Appreciate/respect differences, aware of unconscious bias, confront discrimination
Cross-Functional & Technical competencies (insert up to 7 competencies)
Thematic Area
Name
Definition
Procurement
Procurement management
The ability to acquire goods, services or works from an outside external source
Procurement
Contract management
Knowledge of contract management concepts, principles and methods, and ability to apply this to strategic and/or practical situations
Business Management
Project Management
Ability to plan, organise, prioritise and control resources, procedures and protocols to achieve specific goals
Partnerships
Project Management
Ability to engage with other agencies, donors and other development stakeholders and forge productive working relationships
Risk Management
Project Management
Ability to engage with other agencies, donors and other development stakeholders and forge productive working relationships
HIV, Health and Development
Supply chain
Understanding and practical experience of issues related to HIV, health and development social determinants of health and the ability to apply them to strategic and/or practical situations
Gender
Gender
Displays gender sensitivity and promotes gender equality in all aspects of work
Knowledge of systems for gender mainstreaming and ability to apply to strategic and/or practical situation
Required Skills and Experience
Education:
 Secondary Education (12 Grade) or Bachelor's degree in Supply Chain, Procurement, Project Management Administration, Management and/or relevant discipline.
Experience:
 At least 7 years (with Secondary Education (12 Grade)) experience or at least 4 years experience (with Bachelor's degree) in the procurement and Logitics .
Required skills
 Experience in the usage of computers and office software packages (MS Word, Excel, etc.) and advance knowledge of web-based management systems.
Desired skills in addition to the competencies covered in the Competencies section
 Experience in an international organization in completing procurement management.
 Knowledge and experience working in the UN or UNDP rules,regulations, policies and procedures is an asset.
Required Language(s)
 Proficient in verbal and written English and a local language
Professional Certificates
 Certification in procurement.
Please make sure to fill all the sections in the application form properly and the information provided should be complete and updated before submission of application form.
"Incomplete applications will not be considered for the next phase of recruitment and will be disqualified"
Disclaimer
Important information for US Permanent Residents ('Green Card' holders)
Under US immigration law, acceptance of a staff position with UNDP, an international organization, may have significant implications for US Permanent Residents. UNDP advises applicants for all professional level posts that they must relinquish their US Permanent Resident status and accept a G-4 visa, or have submitted a valid application for US citizenship prior to commencement of employment.
UNDP is not in a position to provide advice or assistance on applying for US citizenship and therefore applicants are advised to seek the advice of competent immigration lawyers regarding any applications.
Applicant information about UNDP rosters
Note: UNDP reserves the right to select one or more candidates from this vacancy announcement. We may also retain applications and consider candidates applying to this post for other similar positions with UNDP at the same grade level and with similar job description, experience and educational requirements.
Non-discrimination
UNDP has a zero-tolerance policy towards sexual exploitation and misconduct, sexual harassment, and abuse of authority. All selected candidates will, therefore, undergo rigorous reference and background checks, and will be expected to adhere to these standards and principles.
UNDP is an equal opportunity and inclusive employer that does not discriminate based on race, sex, gender identity, religion, nationality, ethnic origin, sexual orientation, disability, pregnancy, age, language, social origin or other status.