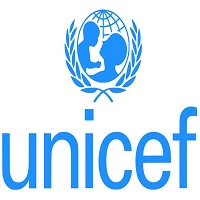 Closing date: Wednesday, 17 May 2023
National ECD Campaign in Samoa Consultancy, Apia, Samoa, 8 Months
Job no: 561622
Position type: Consultant
Location: Samoa, Fiji/Pacific Island Countries Division/Equivalent: Bangkok (EAPRO), Thailand
School/Unit: Fiji (Pacific Islands) – MCP
Department/Office: Apia, Samoa
Categories: Early Childhood Development
UNICEF works in some of the world's toughest places, to reach the world's most disadvantaged children. To save their lives. To defend their rights. To help them fulfill their potential.
Across 190 countries and territories, we work for every child, everywhere, every day, to build a better world for everyone.
And we never give up.
For every child, learning.
In the Pacific we work in Cook Islands, Fiji, Kiribati, Marshall Islands, Federated States of Micronesia, Nauru, Niue, Palau, Samoa, Solomon Islands, Tokelau, Tonga, Tuvalu, Vanuatu: These 14 Pacific island countries are home to 2.3 million people, including 1.2 million children and youth, living on more than 660 islands and atolls stretching across 17.2 million square kilometers of the Pacific Ocean, an area comparable to the combined size of the United States of America and Canada. Kiribati, Marshall Islands, Federated States of Micronesia, Solomon Islands, and Tuvalu are classified as Fragile States according to World Bank/OECD criteria.
All 14 Pacific Island countries and territories have ratified the UN Convention on the Rights of the Child, but only a third are on track with reporting obligations. Explore the different areas of our work in the link provided here www.unicef.org/pacificislands.
Background:
With the support of Australian High Commission in Samoa/DFAT, UNICEF is supporting Samoan government to develop a multi-sectoral framework for ECD and improve the provision of policies and services for young children and families.
While Samoan government has several programmes and services for young children, these are not coordinated well across ministries to ensure children are able to access a comprehensive package of services and a seamless continuum of care to achieve their full potential. The adversity that disadvantaged children face is complex: single sector solutions are insufficient. Coordinating across sectors has synergistic effects that results in improved development outcomes for young children and their families.
ECD is central to Samoa national development plan which sets out a long-term plan to trigger transformational change and position Samoa on a higher growth path, to ensure the needs of present and future generations are met, and that no one is left behind. The Government of Samoa is firmly committed to the advancement of human development. Therefore, its policies, resources and actions are focused on people: on ensuring that those living in Samoa have a long, healthy and fulfilling life. That means building capacities, expanding opportunities, and reducing vulnerabilities so that everyone has a decent standard of living, has a reasonable chance to pursue the life they desire, and can enjoy a peaceful and satisfying living environment.
In line with this national development agenda, UNICEF is supporting government to build human capital starting from the early years. An effective ECD strategy starts with core sectoral investments and subsequently works to build synergies across structures and sectors. Different ministries each have a role to play in ECD. Although major inputs are expected from both health and education sectors, the contribution of other ministries to ECD is equally important. Budgetary allocations, social welfare grants, protective services, birth registration, access to safe water, sanitation and hygiene, mobility, equality and functional infrastructure are all critical and should be linked with each other.
Support to a Samoan ECD model helps bring sectoral interventions into a continuum of nurturing care to maximize impact on child outcomes and achieve efficient utilization of public resources. The work is anchored by the framework of Nurturing Care which depicts how children need five inter-related and indivisible components of care to achieve their full potential: good health, adequate nutrition, safety and security, responsive caregiving and opportunities for learning.
To support the development of this ECD framework, Samoan government, with the support of UNICEF, has organized several planning meetings, bringing together different ministries and stakeholders to determine a way forward. Government has decided to update the current National Child Protection and Childcare Policy to have a dedicated ECD Strategic Framework (potentially as an addendum to the policy), with a costed action plan. Government has also agreed to undertake extensive mapping and consultation activities to properly inform the update of this policy. This strategic framework and action plan are expected to be launched in October/November 2023.
In addition, government has decided to set up a multi-sectoral coordination mechanism that will delineate the roles and responsibilities of government units servicing young children. Initial discussions are focused on activating the Convention of Rights of the Child (CRC) Committee to be the overarching committee that oversees a specific taskforce on ECD. This coordination committee, led by the Ministry of Women, Community and Social Development and comprised of other relevant ministries, will direct and guide coherence across programmes for young children and family and will also harmonize support from development partners. A National ECD Coordinator is expected to fulfil day-to-day functions.
At the downstream level, UNICEF is supporting Samoan government to develop and implement a robust advocacy and communications plan, specifically targeting parents and community leaders. Parents and caregivers are the chief architects of early childhood development. Like no one else, they shape the experiences that build their children's brains and set them on a path towards healthy development. This will be complemented by a broad national campaign on ECD to raise general awareness of ECD in the country and drive momentum for the broad adoption of the National ECD Strategic Framework.
How can you make a difference?
The consultant is expected to identify the most suitable and effective communication channels in the Samoa context, including radio and TV spot/ talk show, posters, social media tiles, and other print and digital media.
Please refer to the TOR for further information on the deliverables and the timelines
To qualify as an advocate for every child you will have…
 A Bachelor's in Communications, Marketing, Public Relations or related fields.
 At least 5 years of progressive relevant experience in interdisciplinary approaches in strategic communication.
 Proven knowledge and experience in the field of early childhood development, parenting and family support, and community engagement is an asset, with sample campaigns conducted in similar projects considered an asset
 Excellent communication skills and ability to explain complex concepts in a simple manner
 Previous working experience in the Pacific and with multi-sectoral programmes like ECD will be an asset
 Familiarity and experience of working with UN agencies and governments is also an asset.
For every Child, you demonstrate…
UNICEF's values of Care, Respect, Integrity, Trust, Accountability, and Sustainability (CRITAS).
To view our competency framework, please visit here
Remarks:
UNICEF is here to serve the world's most disadvantaged children and our global workforce must reflect the diversity of those children. The UNICEF family is committed to include everyone, irrespective of their race/ethnicity, age, disability, gender identity, sexual orientation, religion, nationality, socio-economic background, or any other personal characteristic.
UNICEF offers reasonable accommodation for consultants/individual contractors with disabilities. This may include, for example, accessible software, travel assistance for missions or personal attendants. We encourage you to disclose your disability during your application in case you need reasonable accommodation during the selection process and afterwards in your assignment.
UNICEF has a zero-tolerance policy on conduct that is incompatible with the aims and objectives of the United Nations and UNICEF, including sexual exploitation and abuse, sexual harassment, abuse of authority and discrimination. UNICEF also adheres to strict child safeguarding principles. All selected candidates will be expected to adhere to these standards and principles and will therefore undergo rigorous reference and background checks. Background checks will include the verification of academic credential(s) and employment history. Selected candidates may be required to provide additional information to conduct a background check.
Individuals engaged under a consultancy or individual contract will not be considered "staff members" under the Staff Regulations and Rules of the United Nations and UNICEF's policies and procedures, and will not be entitled to benefits provided therein (such as leave entitlements and medical insurance coverage). Their conditions of service will be governed by their contract and the General Conditions of Contracts for the Services of Consultants and Individual Contractors. Consultants and individual contractors are responsible for determining their tax liabilities and for the payment of any taxes and/or duties, in accordance with local or other applicable laws.
The selected candidate is solely responsible to ensure that the visa (applicable) and health insurance required to perform the duties of the contract are valid for the entire period of the contract. Selected candidates are subject to confirmation of fully-vaccinated status against SARS-CoV-2 (Covid-19) with a World Health Organization (WHO)-endorsed vaccine, which must be met prior to taking up the assignment. It does not apply to consultants who will work remotely and are not expected to work on or visit UNICEF premises, programme delivery locations or directly interact with communities UNICEF works with, nor to travel to perform functions for UNICEF for the duration of their consultancy contracts.