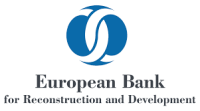 Requisition ID
33146
Office Country
United Kingdom
Office City
London
Division
Policy and Partnerships
Full-Time/Part-Time​
Full Time
Contract Type
Fixed Term
Contract Length
2 years
Posting End Date
17/05/2023
We are looking to hire this role at either Analyst or Associate level, depending on experience
Purpose of Job
The Analyst/Associate will be responsible for integrating the Bank's Green Economy Transition (GET) approach into Banking operations co-financed by the Green Climate Fund (GCF). Reporting to an Associate Director in the Green Financial Systems team of the Climate Strategy and Delivery Business Group, the role includes taking on responsibility for effective GET delivery via financial institutions, including Paris Alignment and Climate Corporate Governance at the transaction level and including all aspects of technical cooperation management, policy dialogue activities, climate finance and capacity building, particularly in the context of the GCF-EBRD Green Economy Financing Facility (GEFF). As such, the Associate will be competent in undertaking all tasks related to GCF-EBRD project life cycle development and implementation, including project origination, structuring, execution, monitoring, technical cooperation and donor financing. As needed, the Associate will support other special projects related to greening the financial system.
Accountabilities and Responsibilities
 Work as a supporting/principal project team member to develop new green financial product (in particular related to donor funded programmes) and contribute to all other aspects of project structuring and execution, including implementing and monitoring, in the context of the GCF-EBRD GEFF.
 Undertake marketing and business development efforts in the relevant sector and countries to build reputable market contacts to develop deal flow and cross selling of the Bank's competencies.
 Support/Lead identification and structuring of Green Economy Transition components for GCF-EBRD co-investments, including the associated implementation and operational risks.
 Support/Oversee related due diligence processes ensuring they meet the Bank's standards.
 In cooperation with relevant units within the Bank, support/conduct selected policy dialogue projects and contribute to policy dialogue activities in a leading role or support function with local authorities and industry associations to improve the investment climate and strengthen the EBRD impact in the area of green economy transition.
 Structure and manage outsourced assignments for technical and policy services to clients. These will include project preparation and policy advice, as well as the monitoring and verification of financial institutions' use of proceeds.
 Provide necessary support, in the form of relevant information or documentation for meetings, efforts to procure grants and technical cooperation funds, or as part of policy dialogue efforts.
Knowledge, Skills, Experience & Qualifications
 Relevant degree in a technical discipline (e.g. engineering or economics); a combination of technical and commercial skills is advantageous.
 Significant relevant, technical and commercial work experience gained from: i) an engineering and/or consultancy organisation; or ii) a company operating in the energy, chemical or manufacturing sectors; or iii) a bank, equity fund, advisory services, corporate finance firm; with a demonstrable track record of successful project development.
 Knowledge and experience with green finance initiatives and the financial institution sector.
 Knowledge and experience in working with multilateral climate funds, such as the GCF.
 Proven track record in managing consultants and related assignments, including the implementation of IT-based solutions.
 Sound understanding of business and finance principles
 Good understanding of policy analysis and policy formulation in the areas of climate change, resource efficiency, energy efficiency and technology transfer.
 Experience in emerging markets, including EBRD countries of operations.
 Computer literacy and excellent written/oral communication skills in English are essential; other languages from the EBRD region are advantageous
 Ability to operate consistently within business guidelines and ethics and work sensitively in multicultural environments, building effective working relations with clients and colleagues.
 Self-motivated, ability to work to and meet tight deadlines and to plan and organise work unsupervised in a logical and efficient manner.
 Ability to communicate appropriate, concise and accurate information in verbal and written formats, appropriate to the audience at the time.
What is it like to work at the EBRD?
Our agile and innovative approach is what makes life at the EBRD a unique experience! You will be part of a pioneering and diverse international organisation, and use your talents to make a real difference to people's lives and help shape the future of the regions we invest in.
The EBRD environment provides you with:
 Varied, stimulating and engaging work that gives you an opportunity to interact with a wide range of experts in the financial, political, public and private sectors across the regions we invest in;
 A working culture that embraces inclusion and celebrates diversity;
 An environment that places sustainability, equality and digital transformation at the heart of what we do.
Diversity is one of the Bank's core values which are at the heart of everything it does. A diverse workforce with the right knowledge and skills enables connection with our clients, brings pioneering ideas, energy and innovation. The EBRD staff is characterised by its rich diversity of nationalities, cultures and opinions and we aim to sustain and build on this strength. As such, the EBRD seeks to ensure that everyone is treated with respect and given equal opportunities and works in an inclusive environment. The EBRD encourages all qualified candidates who are nationals of the EBRD member countries to apply regardless of their racial, ethnic, religious and cultural background, gender, sexual orientation or disabilities. As an inclusive employer, we promote flexible working and expecting our employee to attend the office 50% of their working time.