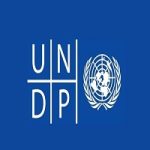 Closing date: Wednesday, 17 May 2023
Job Identification : 10418
Locations : Home Based
Posting Date : 05/04/2023, 02:21 AM
Apply Before : 05/18/2023, 03:59 AM
Job Schedule : Full time
Agency : UNDP
Grade : IPSA-8
Vacancy Type : International Personnel Service Agreement
Practice Area : Nature, Climate and Energy
Bureau : Regional Bureau for Latin America and the Caribbean
Contract Duration : 6 months
Education & Work Experience : Master's Degree
Other Criteria : Master´s or bachelor's degree in Economics, International Studies, Agriculture, Development Studies, Environment Science, or related.
Required Languages : Excellent command of the English language is required
Vacancy Timeline
2 Weeks
Mobility required/no mobility
no mobility required
Job Description
Background
Diversity, Equity and Inclusion are core principles at UNDP: we value diversity as an expression of the multiplicity of nations and cultures where we operate, we foster inclusion as a way of ensuring all personnel are empowered to contribute to our mission, and we ensure equity and fairness in all our actions. Taking a 'leave no one behind' approach to our diversity efforts means increasing representation of underserved populations. People who identify as belonging to marginalized or excluded populations are strongly encouraged to apply. Learn more about working at UNDP including our values and inspiring stories.
UNDP does not tolerate sexual exploitation and abuse, any kind of harassment, including sexual harassment, and discrimination. All selected candidates will, therefore, undergo rigorous reference and background checks.
Duties and Responsibilities
UNDP has developed its new Strategy for Food and Agricultural Commodity Systems (FACS) to focus its vision and enhance its support to transform FACS. FACS are fundamental to the sustainable development of the 170 countries UNDP supports. FACS are often the largest contributor to their economies; food and nutrition is fundamental for citizen health; and FACS have a key role to play in achieving the SDGs. Yet, FACS are in crisis and need to be radically transformed to become sustainable. UNDP, building on its experience, has for the first time consolidated its FACS support and vision into this Strategy.
A FACS practice has been established within UNDP´s Nature, Climate and Energy team, which is tasked to support UNDP Country Offices with FACS related challenges in a way that is aligned with UNDP´s FACS strategy. As part of its work on systems change, the FACS practice is developing the "Conscious Food Systems Alliance" (CoFSA) which supports people from across food and agriculture systems to cultivate the inner capacities that activate systemic change and regeneration.
A growing evidence base shows the value of incorporating particular consciousness approaches and practices into existing solutions to support the cultivation and consideration of inner capacities. These inner capacities are our individual and collective mindsets, values, and skills that we will use as we transition to regenerative food systems. They include an increased sense of connection to ourselves, others and nature as well as related cognitive, emotional and relational qualities such as self-awareness and presence, capacity to listen deeply, empathy, openness, creativity, resilience, and many more.
CoFSA was publicly launched in late 2022 and is now moving towards implementation with the setting up of a digital platform for community activities, and the testing of some interventions and training.
Duties and Responsibilities
The FACS Team is looking to engage a COFSA Community Analyst to perform the following tasks: Community Management
 Support with meeting arrangements: including scheduling, agenda drafting, delivery, minute taking and report drafting; this will include CoFSA secretariat meetings and regular coordination calls, one on one meetings, and any other related calls.
 Assist in organizing events and virtual workshops from planning to implementation.
 Support in partner outreach activities as well as members relationship building and management including through the design and maintenance of a members database.
 Support maintaining a well-designed filing system on Google Drive. Support the coordination and organization of CoFSA action groups and support the integration of CoFSA in the FACS Community. Support in-person and virtual events.
 Monitoring, Evaluation and Reporting of COFSA as well as COFSA interventions.
Communication
 Manage the communications with CoFSA partners and community including emails and the CoFSA digital platform, the quarterly newsletter to the COFSA community, social media (LinkedIn), etc.
 Ensure the COFSA Webpage is kept up to date and active, posting relevant news and information on it.
 Ensure the flow of information and dissemination of materials amongst UN partners, agencies and donors, as relevant.
 Prepare other communication materials as needed.
Institutional Arrangement
The Conscious Food Systems Alliance (CoFSA) Community Analyst will be supervised by the CoFSA Technical Advisor
Competencies
Core Competencies
 ACHIEVE RESULTS – LEVEL 1: Plans and monitors own work, pays attention to details, delivers quality work by deadline.
 THINK INNOVATEVELY – LEVEL 1: Open to creative ideas/known risks, is pragmatic problem solver, makes improvements.
 LEARN CONTINUOUSLY – LEVEL 1: Open minded and curious, shares knowledge, learns from mistakes, asks for feedback.
 ADAPT WITH AGILITY – LEVEL 1: Adapts to change, constructively handles ambiguity/uncertainty, is flexible.
 ACT WITH DETERMINATION – LEVEL 1: Shows drive and motivation, able to deliver calmly in face of adversity, confident.
 ENGAGE AND PARTNER – LEVEL 1: Demonstrates compassion/understanding towards others, forms positive relationships.
 ENABLE DIVERSITY AND INCLUSION – LEVEL 1: Appreciate/respect differences, aware of unconscious bias, confront discrimination.
Cross-Functional Competencies
 BUSINESS DEVELOPMENT

 KNOWLEDGE FACILITATION: Ability to animate individuals and communities of contributors to participate and share, particularly externally.

 BUSINESS MANAGEMENT

 PARTNERSHIPS MANAGEMENT: Ability to build and maintain partnerships with wide networks of stakeholders, governments, civil society and private sector partners, experts, and others in line with UNDP strategy and policies.
 COMMUNICATION: Ability to communicate in a clear, concise and unambiguous manner both through written and verbal communication; to tailor messages and choose communication methods depending on the audience.
 Ability to manage communications internally and externally, through media, social media and other appropriate channels.
Technical Competencies
 2030 AGENDA: PLANET

 NATURE CLIMATE AND ENERGY: Green commodities.

 EXTERNAL RELATIONS & ADVOCACY

 COMMUNICATIONS – DIGITAL STRATEGY: Ability to plan the use of resources through digital channels to reach and engage target audiences effectively and to achieve particular objectives.
 COMMUNICATIONS – MEDIA RELATIONS: Ability to develop media relations across all aspects of media work including relationships with media and preparing media materials such as messages.
Required Skills and Experience
Education:
 A Master´s degree in Economics, International Studies, Agriculture, Development Studies, Environment Science, or other related fields, or
 A Bachelor's degree in the above fields, with two additional years of relevant experience.
Experience:
 Master's degree with no experience or Bachelor's degree with a minimum of two years of professional work experience in sustainable development project management support-related functions (planning, communications, reporting, research).
 Experience in coordination of projects/Initiatives with different partners/agencies/stakeholders involved.
 Experience managing and supporting communities of practice.
Desired Skills:
 Experience in supporting projects and initiatives related to food systems and/or agricultural commodities will be an advantage.
 Experience with UNDP and/or other UN organizations will be an advantage.
 Experience organizing online events.
 Experience supporting communication of projects and initiatives.
Languages:
 Excellent command of the English language is required.
Annexes Link to the CoFSA Website: https://consciousfoodsystems.org/
Disclaimer
Applicant information about UNDP rosters Note: UNDP reserves the right to select one or more candidates from this vacancy announcement. We may also retain applications and consider candidates applying to this post for other similar positions with UNDP at the same grade level and with similar job description, experience and educational requirements.
Workforce diversity UNDP is committed to achieving diversity within its workforce, and encourages all qualified applicants, irrespective of gender, nationality, disabilities, sexual orientation, culture, religious and ethnic backgrounds to apply. All applications will be treated in the strictest confidence.
Scam warning The United Nations does not charge any application, processing, training, interviewing, testing or other fee in connection with the application or recruitment process. Should you receive a solicitation for the payment of a fee, please disregard it. Furthermore, please note that emblems, logos, names and addresses are easily copied and reproduced. Therefore, you are advised to apply particular care when submitting personal information on the web.