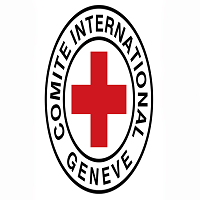 Please note that the ICRC is not a UN-system organization.
The International Committee of the Red Cross (ICRC) is an impartial, neutral and independent organization whose exclusively humanitarian mission is to protect the lives and dignity of victims of armed conflict and other situations of violence and to provide them with assistance.
The ICRC is mandated to work in countries affected by armed conflict or other situations of violence. The ICRC is present in over 80 countries and has some 19,000-field staff.
In 2014, the ICRC expanded its presence to Ukraine. There are more than 600 ICRC staff working in Kyiv, Dnipro, Poltava, Vinnytsia, Lviv, Donetsk, Luhansk, and Odesa.
The ICRC is looking for an enthusiastic and motivated person to fill the position of Staff Health Officer 1 in its delegation in Kyiv.
Purpose:
Staff Health Officer 1 is the focal point for all matters relating to the health of ICRC staff in Kyiv Delegation and Lviv Sub Delegation. In line with ICRC Staff Health Strategy and in collaboration with medical personnel on the spot, s/he promotes and maintains the physical and mental health of ICRC staff. S/he implements the Staff Health Strategy in seven identified domains: 1. Staff health policy; 2. Health promotion and prevention; 3. Emergency preparedness and case management; 4. MHPSS for staff; 5. Crisis management and support; 6. Quality control and monitoring.
Functional Responsibilities:
 Carries out Staff Health briefings for all new ICRC staff.
 Assesses and supervises living conditions in the Kyiv delegation and Lviv sub delegation, promotes general hygiene standards (e.g. housing, use of mosquito nets, water filters, hygiene standards of cooks and cleaners, nutritional advice).
 Evaluates the medical structures available and quality of services provided; identifies and monitors services for the referral and treatment of ICRC staff.
 Provides advice and support to ICRC staff with health problems.
 Provides advice on the medical needs of ICRC staff during transportation and coordinates medical evacuations from the field to the capital liaising with Staff Health Unit in Kyiv Compiles guidelines and procedures to be followed during the medical evacuation of personnel from the field or out of the country.
 Implements and supervises staff health policies at all sites under KYI Delegation and Lviv Sub Delegation (LVI SD).
 Implements and follows up on ICRC stress policy.
 Collects accurate and reliable data on illnesses, accidents, and absenteeism, with a view to providing statistics on illnesses and the medical risks taken by all staff.
 Reviews medical invoices for anonymization and approval of medical expenses.
 Reports to delegation management and provides feedback and recommendations on issues related to the staff's health.
 Carries out defusing and creates peer support groups following critical incidents in the field; follows up if further intervention is required.
Required Qualifications and Skills:
 Ukrainian citizenship or holding permanent resident status in Ukraine;
 Medical Doctor with 3 years of clinical experience preferable;
 Experience in mental health, stress management;
 Experience in medical evacuation and transportation;
 Knowledge of tropical health and public health systems;
 Fluency in English, Ukrainian and Russian;
 Proficiency with MS-Office and internet tools;
 Rigorous and precise analytical and management skills;
 Willing to travel up to 50% of their time;
 Respect the medical confidentiality strictly;
 Respect of medical professional regulations;
 Flexible and high level of tolerance;
 Very good interpersonal skills.
Social package and other benefits
 Official employment according to Ukrainian labour law
 Annual paid 20 working days' vacation
 Medical insurance for employees and family
 ICRC Institutional training
 Individual development covered by ICRC
 Foreign language courses
 Convenient office location in the city centre
Starting date: As soon as possible
How to apply
Please submit your CV in English, along with your motivation letter and salary expectations to the attention of the Human Resources Department.