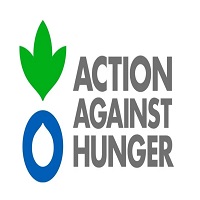 Action Against Hunger is the world's hunger specialist and leader in a global movement that aims to end life-threatening hunger for good within our lifetimes. For 40 years, the humanitarian and development organization has been on the front lines, treating and preventing hunger across nearly 50 countries. It served more than 21 million people in 2018 alone.
We are recruiting to fill the position below:
Job Title: Information and Communication Technology Assistant
Location: Potiskum, Yobe
Job Type: Full Time
Department: Logistics
Level: Entry Level
Reporting to: ICT Officer
Proposed start date: October 2022
Job Description
We are currently looking to fill the role of ICT Assistant who will be responsible to assist the ICT Officer in all ICT related issues and provide basic support on information systems.
Key responsibilities:
Supports the ICT Officer to install and configure servers and other network resources for office and sub-bases and the respective users.
Support the ICT Officer to secure all users information/data against threats by installing anti-virus on all the computers and regularly update for offices.
Installation of all user's relevant application on the respective user computer.
Support the ICT Officer in managing the functionality of all CCTV systems and take responsibility to backing up of all CCTV footages for offices.
Collaborate with the procurement team to see that all requested equipment/services are delivered with the right specifications.
Coding/labelling of all procured equipment in close collaboration with the DHoD – Infrastructure.
Support the ICT Officer to carryout proactive maintenance on all ICT equipment in offices and always put them in good working condition.
Supports the ICT Officer in allocation of GSM lines to users and takes full responsibility of maintaining the records.
Monitor the use of all GSM lines and report any abuse to the DHoD – Infrastructure.
Support the ICT Officer to configure all accounts (email, NHF and other relevant platform) for all users of offices and maintain the database for same for the locations.
Support the ICT Officer in the day to day user support and all requested support are rendered within reasonable time frame for users of offices.
Position Requirements
Minimum of a Bachelor's Degree / Higher National Diploma in Computer Engineering, Computer Science, Telecommunications Engineering, Electrical Engineering or related fields.
1 – 2 years work experience in similar responsibilities is required.
A non-related field with professional certifications and minimum of 3 years work related experience.
Professional certificate(s) and/or trainings in the ICT related fields.
Previous experience working for NGOs an asset, particularly international related NGOs;
Capacity for analysis, synthesis and reporting of large amounts of information;
Excellent attention to detail, highly organized, rigorous, self-motivated, strong sense of responsibility, ability to work independently;
Strong verbal, written and communication skills, approachable, diplomatic, able to maintain confidentiality, able to work effectively in diverse, cross-cultural teams in a complex, multi-site work environment;
Fluency in English.
Starting Basic Salary / Benefits
NGN216,006 per month (excluding other benefits)
Other benefits include but not limited to 100% health care coverage, free and direct access to Cross Knowledge e-learning platform.
Application Closing Date
4th October, 2022.
Method of Application
Interested and qualified candidates should:
Click here to apply online
Note
Action Against Hunger provides Equal Employment Opportunities (EEO) to all employees and applicants for employment without regard to race, colour, religion, gender, national origin, age, disability or genetics.
This is an emergency recruitment and we are looking to fill this role as soon as possible.
Candidates available to start immediately are highly preferred.
Qualified women are strongly encouraged to apply