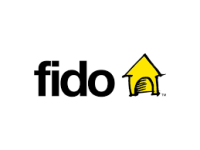 Company: FIDO
Location: Ghana
State: Jobs in Accra
Job type: 

Full-Time

Job category: IT/Telecom Jobs in Ghana
Job Description
There are 2 billion adults worldwide who don't have a bank account. That's close to 40% of the world's adult population. 350 million of them live in Sub-Saharan Africa. They are hardworking, young, connected adults that lack access to the traditional banking system. Fido is changing that. We are empowering individuals and entrepreneurs to take advantage of opportunities in Africa.
The latest innovation from Fido called Fido Score will shift power back to the people by empowering them to build and maintain a digital financial track record.
We build consumer products powered by a magical cocktail of real-time mission-critical machine-learning models, behavioural psychology, and financial engineering. We promote meritocracy, act quickly, commit, and worship data.
Ready for your next career move?
Are you sharp, motivated, and purpose-driven? We are looking for you.
Join us in our mission to make financial services accessible in Africa.
What you would do
We are seeking a highly creative and talented Graphic Designer to join our Marketing Team. As a Graphic Designer, you will play a pivotal role in creating visually compelling and effective design assets that communicate our brand message and engage our target audience. Your designs will be instrumental in enhancing Fido's digital and offline presence.
Responsibilities:
Collaborate with the Marketing Team to understand project goals, target audience, and design requirements.
Create visually stunning graphics, illustrations, and layouts for a variety of marketing materials, including social media content, website graphics, email campaigns, print collateral, and more.
Maintain and evolve Fido's brand identity and design guidelines, ensuring consistency across all touchpoints.
Brainstorm and develop creative concepts for marketing campaigns and projects.
Work with copywriters, content creators, and other team members to integrate design and messaging effectively.
Use industry-standard software and tools (e.g., Adobe Creative Suite) to create and edit design assets.
Stay updated on design trends, emerging technologies, and best practices to ensure Fido's designs are fresh and innovative.
Manage multiple design projects simultaneously, meeting deadlines and maintaining design quality.
Do you have
Bachelor's degree or equivalent in Graphic Design, Visual Arts, or a related field.
2-3years as a Graphic Designer, preferably in a marketing or advertising role.
Proficiency in graphic design software, including Adobe Photoshop, Illustrator, InDesign, and other relevant tools.
Strong portfolio showcasing a range of design work, including digital and print materials.
Excellent understanding of design principles, typography, colour theory, and layout.
Creativity and innovation with the ability to translate ideas into compelling visuals.
Ability to work in a fast-paced environment, adapt to change, and meet deadlines.
Experience in creating multimedia assets (video editing, animation) is a plus.
Knowledge of HTML and CSS for email templates is a plus.
Method of Application
CLICK TO APPLY
Closing Date : 24th November, 2023