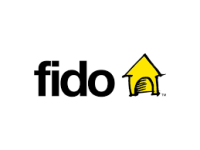 Company: FIDO
Location: Ghana
State: Jobs in Accra
Job type: Full-Time
Job category: Administrative/Secretarial Jobs in Ghana
Job Description
There are 2B adults worldwide that don't have a bank account. 2B. That's ~40% of the world's adult population. 350M of these live in Sub Saharan Africa. They are hardworking, young, connected adults that are invisible to the traditional banking system. Fido is changing that. We are building a borderless digital bank so that everyone can access financial products like credit, savings, and payments that make lives easier and better.
Want to be an early employee in a unique consumer brand? Want to do work that has an impact on society? Join us. We build consumer products that are powered by a magical cocktail of real time mission critical ML models, behavioral psychology and financial engineering. We promote meritocracy, decide fast and commit, and worship data.
What will you do?
As the Head of Customer Experience, you will play a vital role in a fast-paced, data-driven, and technology-oriented environment that delivers globally competitive financial technology products. You'll provide leadership and direction to your team, focusing on shaping and optimizing end-to-end client experiences and customer journeys. Your primary responsibility is to strategize, plan, and execute initiatives that enhance our customers' experience while fostering alignment and collaboration with various department heads. You will lead efforts to ensure an exceptional, smooth, and user-centric experience across all customer touchpoints.
Cross-Functional Collaboration: Collaborate with product, technology, and other operational departments to ensure a unified customer experience. By liaising with other department heads, you will align and synchronize efforts towards delivering seamless customer experiences.
Customer Experience Strategies: Research, develop and execute product & process improvement strategies to ensure optimal and efficient end-to-end service delivery.
Monitoring and Evaluation: Utilize technological tools and systems to monitor, analyze, and enhance customer interactions and touchpoints. And lead remedial actions when expected KPIs are not being met.
Data-Driven Decison Making: Analyze customer data and feedback to identify trends and areas for improvement. And translate data insights into actionable strategies and initiatives.
Innovation and Technology Alignment: Stay up-to-date with the latest industry trends and technological advancements that drive innovations that enhance customer experiences.
What are we looking for?
Demonstrated leadership and team management skills in an executive role, showcasing an exceptional ability to inspire and effectively lead high-performing teams comprising individuals from diverse cultural backgrounds
An extensive history of implementing transformational customer experience projects and product initiatives within complex, technology-driven organizations. With these initiatives consistently yielding substantial positive impact on the customer journey and business outcomes.
Tech-savvy with a strong track record of closely collaborating with product and technology teams, particularly in startup environments. Your ability to leverage technology for innovation and efficiency is well-documented.
Strong working knowledge of CRMs, Ticketing systems, automated workflows and a deep understanding of the latest technological trends. You excel in managing and taking ownership of these systems, ensuring they are optimized for the benefit of the organization.
A profound data-driven mindset, with the ability to analyze and interpret data, translating insights into actionable reports.
Exceptional written and verbal communication skills, with a track record of effective communication at the executive level.
Qualification and Requirements
Masters or Bachelor's degree in business management, Information Systems or related field.
Proficiency in Microsoft Office products (Advanced Excel, PowerPoint, Word)
Demonstrated IT aptitude in some other way (e.g. CRM management, Tableau, financial modeling or functional applications such as Zapier ).
Minimum 5 years of work experience in one of the following industries: financial services, Fintech, IT consulting, telecom, or e-commerce.
Method of Application
CLICK TO APPLY
Closing Date : 24th November, 2023