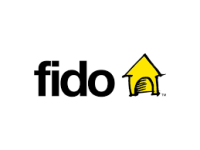 Company: FIDO
Location: Ghana
State: Jobs in Accra
Job type: Full-Time
Job category: IT/Telecom Jobs in Ghana
Job Description
There are 2 billion adults worldwide who don't have a bank account. That's close to 40% of the world's adult population. 350 million of them live in Sub-Saharan Africa. They are hardworking, young, connected adults that lack access to the traditional banking system. Fido is changing that. We are empowering individuals and entrepreneurs to take advantage of opportunities in Africa.
The latest innovation from Fido called Fido Score will shift power back to the people by empowering them to build and maintain a digital financial track record.
We build consumer products powered by a magical cocktail of real-time mission-critical machine-learning models, behavioral psychology, and financial engineering. We promote meritocracy, act quickly, commit, and worship data.
Ready for your next career move?
Are you sharp, motivated, and purpose-driven? We are looking for you
Join us in our mission to make financial services accessible in Africa.
What you will do
This role is crucial for ensuring the development and delivery of compelling and engaging content across various digital channels, with a primary focus on email marketing campaigns. The ideal candidate should have a proven track record in content creation, email marketing, and a deep understanding of how to engage our target audience effectively.
Key Responsibilities:
Develop and implement an email marketing strategy to drive customer engagement, retention, and acquisition.
Create and execute email marketing campaigns, including designing email templates, writing compelling content, and scheduling deliveries.
Build and segment email lists to ensure targeted messaging to different customer groups.
Analyze email campaign performance and provide recommendations for continuous improvement.
Produce high-quality, engaging content for various digital platforms, including blog posts, social media, website, and other marketing collateral.
Collaborate with the design team for the creation of visually appealing email templates and graphics.
Monitor industry trends and best practices to stay updated on effective content marketing and email marketing techniques.
Support SEO initiatives by optimizing content for search engines.
Manage and maintain content calendars, ensuring content is delivered on schedule.
Collaborate with the marketing team to align content strategies with broader marketing campaigns.
Track and analyze key performance metrics, such as open rates, click-through rates, conversion rates, and customer engagement.
Qualifications:
Bachelor's degree in Marketing, Communications, English, or a related field.
Proven experience in content creation, email marketing, and digital marketing.
Familiarity with AI, CRM and email marketing tools and platforms.
Strong writing and editing skills with an ability to create engaging content.
Knowledge of SEO and content optimization best practices.
Experience with email marketing metrics and analytics.
Creative thinking and a keen eye for design elements.
Excellent project management skills and ability to meet deadlines.
Method of Application
CLICK TO APPLY
Closing Date : 24th November, 2023