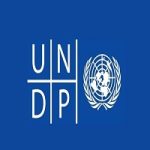 Closing date: Monday, 22 May 2023
Job Identification : 10298
Locations : Pemba, Mozambique
Posting Date : 05/02/2023, 09:19 AM
Apply Before : 05/23/2023, 09:19 AM
Job Schedule : Full time
Agency : UNDP
Grade : G6
Vacancy Type : Fixed Term
Practice Area : Management
Bureau : Regional Bureau for Africa
Contract Duration : 1 Year with Possibility for extension
Education & Work Experience : Bachelor's Degree – 3 year(s) experience OR High School certificate- 6 year(s) experience
Other Criteria : 6 years of experience in security, preferably in the military or police context or related field of work is required.
Required Languages : Fluency in English and Portuguese language is required
Desired Languages : Duty Station Local Languages
Vacancy Timeline
3 Weeks
Mobility required/no mobility
no mobility required
Job Description
Background
Diversity, Equity and Inclusion are core principles at UNDP: we value diversity as an expression of the multiplicity of nations and cultures where we operate, we foster inclusion as a way of ensuring all personnel are empowered to contribute to our mission, and we ensure equity and fairness in all our actions. Taking a 'leave no one behind' approach to our diversity efforts means increasing representation of underserved populations. People who identify as belonging to marginalized or excluded populations are strongly encouraged to apply. Learn more about working at UNDP including our values and inspiring stories.
UNDP does not tolerate sexual exploitation and abuse, any kind of harassment, including sexual harassment, and discrimination. All selected candidates will, therefore, undergo rigorous reference and background checks.
United Nations Department of Safety and Security main goal is to provide security expertise to all United Nations Security Management System entities, to enable the planning and safe conduct of mandates, missions, activities and programmes of the United Nations system, while ensuring the safety and security of personnel and the security of United Nations premises and assets.
Under the overall guidance and supervision of the Security Adviser (SA), Deputy Security the Field Security Associate (FSA) reports directly to the Field Security Coordination Officer (FSCO) and assists in the implementation of security operations and all matters relating to the management of safety and security for UN personnel in Cabo Delgado, the region of assignment.
Main tasks include liaison with the national and provincial police counterparts, gathering information on security matters affecting UN staff and programs in various locations in operations, and providing advice and relevant reports to DSS Security Advisor. The FSA will also respond to incidents involving UN Staff/premises.
With technical guidance and supervision of the Security Advisor, the FSA will assist the Field Security Coordination Officer in the execution of security responsibilities in the region of operation in Pemba with trips to Niassa and Nampula Offices, and the day-to-day security operations for DSS. He/she will demonstrate a client-oriented approach to security management with a high sense of responsibility, courtesy, and tactics. He/she will work with people of different nationalities and cultural backgrounds in a complex security and political environment.
Duties and Responsibilities
 Assists SA/FSCO in collecting, updating, and communicating information regarding the security situation in the Area of Responsibility (AoR).
 Assists in maintaining the Area Security Plan(s), including updating staff lists.
 Supports the SA/FSCO with the monitoring of the security measures implementation as recommended in the Security Risks Management (SRM) process for the AoR.
 Assists in reporting security incidents affecting UN staff, offices, and assets.
 Organizes and delivers training courses on security awareness and preparedness.
 Assists in monitoring the implementation of the (Residential Security Measures office safety and security preparedness.
 Provides general administrative assistance to the FSCO.
 Performs any other duties as assigned.
Competencies
 Security advice, planning and coordination
 Security information management
 Security incident management & monitoring
 Security crisis management & response
 Security policy awareness & implementation
 Security training
Required Skills and Experience
Education:
 <Completion of Secondary Education is required.
 University Degree or equivalent in Political Science, Military Studies, Security Management, Management, or a relevant field will be given due consideration>
Experience:
 <Minimum 6 years with Secondary Education or 3 years with University Degree of relevant experience in security, preferably in the military or police context or related field of work.
 Prior experience with the UN system or an international NGO is desirable.
 Understanding of humanitarian access and humanitarian Civil-military Coordination is desirable.
 Fluency in English and Portuguese language is required.
 Fluency in a local language in operations desirable.>
Disclaimer
Important information for US Permanent Residents ('Green Card' holders)
Under US immigration law, acceptance of a staff position with UNDP, an international organization, may have significant implications for US Permanent Residents. UNDP advises applicants for all professional level posts that they must relinquish their US Permanent Resident status and accept a G-4 visa, or have submitted a valid application for US citizenship prior to commencement of employment.
UNDP is not in a position to provide advice or assistance on applying for US citizenship and therefore applicants are advised to seek the advice of competent immigration lawyers regarding any applications.
Applicant information about UNDP rosters
Note: UNDP reserves the right to select one or more candidates from this vacancy announcement. We may also retain applications and consider candidates applying to this post for other similar positions with UNDP at the same grade level and with similar job description, experience and educational requirements.
Non-discrimination
UNDP has a zero-tolerance policy towards sexual exploitation and misconduct, sexual harassment, and abuse of authority. All selected candidates will, therefore, undergo rigorous reference and background checks, and will be expected to adhere to these standards and principles.
UNDP is an equal opportunity and inclusive employer that does not discriminate based on race, sex, gender identity, religion, nationality, ethnic origin, sexual orientation, disability, pregnancy, age, language, social origin or other status.