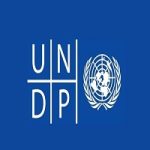 Closing date: Monday, 15 May 2023
Job Identification : 10358
Locations : Cairo, Egypt
Posting Date : 05/02/2023, 10:58 AM
Apply Before : 05/16/2023, 10:58 AM
Job Schedule : Full time
Agency : UNDP
Grade : NPSA-8
Vacancy Type : National Personnel Service Agreement
Practice Area : Management
Bureau : Regional Bureau for Arab States
Contract Duration : 1 Year
Education & Work Experience : Bachelor's Degree
Other Criteria : Min. of 2 years of experience (if with bachelor's) in digital communication, with a focus on social media, preferably in a development context.
Required Languages : Fluency in English and Arabic.
Vacancy Timeline
2 Weeks
Job Description
Background
Diversity, Equity and Inclusion are core principles at UNDP: we value diversity as an expression of the multiplicity of nations and cultures where we operate, we foster inclusion as a way of ensuring all personnel are empowered to contribute to our mission, and we ensure equity and fairness in all our actions. Taking a 'leave no one behind' approach to our diversity efforts means increasing representation of underserved populations. People who identify as belonging to marginalized or excluded populations are strongly encouraged to apply. Learn more about working at UNDP including our values and inspiring stories.
UNDP does not tolerate sexual exploitation and abuse, any kind of harassment, including sexual harassment, and discrimination. All selected candidates will, therefore, undergo rigorous reference and background checks.
The United Nations Development Programme (UNDP) has been operating in Egypt for more than a decade as a trusted and credible partner, supporting the government through policy advice and programme management, leading nationwide initiatives and programmes, and playing an important role in strengthening national institutional capacities to address poverty reduction, job creation, and business promotion. The overarching approach for UNDP in Egypt is to support Egypt's vision for sustainable development for all and meet Egypt's strategic and national development priorities.
At UNDP, external and internal communication is critical to achieving both development results and business
objectives. Skillful communication broadens the impacts of new policies, helps governance reforms take root,
and attracts and fosters strong partnerships. Digitally, UNDP Egypt is active across all social media channels: Facebook, Twitter, Instagram, LinkedIn, YouTube, and Flickr.
Under the guidance and supervision of the Communication Analyst, the Digital Communications Officer will support UNDP in Egypt in: (1) Drafting, editing, and creating engaging content for the social media platforms (2) Maintaining the Country Office's online presence to support the implementation of the Country Office Communications Strategy and its programmatic objectives, in line with the Country Programme Document (CPD) and the Global Communication and Public Advocacy Strategy.
The Digital Communication Officer will be responsible for preparing the social media calendar and maintaining UNDP Egypt website and social media accounts in Arabic and English. The Digital Communications Officer will also contribute to the implementation of the overall UNDP Country Office communications strategy, with focus on the implementation of the online and digital communication strategy.
Scope of Work
UNDP Egypt is seeking a Digital Communications Officer to effectively manage and support the implementation of the UNDP's digital presence. Under direct supervision of UNDP Egypt Communications Analyst, the Digital Communications Officer will implement the following activities:
 Digital communications strategy
 Develop and implement a comprehensive social media strategy to increase the CO social media presence, web traffic and brand awareness.
 Keep UNDP's social media channels up-to-date.
 Produce reports in order to measure and optimize social media marketing and brand positioning.
 Identify key social media influencers who can help amplify UNDP's voice and interact with them on regular basis.
 Explore different innovative tools for content creation and regularly update the team with new trends and potential opportunities to strengthen UNDP digital media existence.
 Evaluate the impact and the effectiveness of UNDP Egypt communications and visibility by monitoring social media.
 Content creation
 Prepare social media calendar, create and implement creative and effective social media and advocacy campaigns.
 Allocate resources and appropriate content tools (photos, infographs, videos…etc.) that fit the campaign nature and required impact.
 Coordinate with different content implementers (designers, videos editors, photographers etc.) to ensure the posts' quality, timely delivery and alignment with UNDP digital guidelines.
 Create and lead interactions on social media and act as the online community manager for UNDP Egypt social media platforms.
 Manage UNDP Egypt's social media accounts following the Digital Communications Strategy and the social media plan.
 Plan with the different units the stories to produce and projects to highlight on social media.
 Data gathering and verification (field visits and live coverage as needed).
 Website management
 Provide assistance in curating stories, images and videos for UNDP site managing UNDP Egypt web content management system.
 Publishing content in English and Arabic, maintaining continuity of themes and increasing online presence.
 Generate and curate content ideas – write, produce and liaise with the rest of the communication colleagues and project, operations and programme teams to agree, maintain and develop content on the website ensuring that it is engaging, up-to-date, and correctly branded.
 Create pages and upload content in UNDP Egypt content management system.
 Graphic design
 Work closely with graphic designers to create infographics, etc… to share on social media.
 Manage the creation and design of infographics, flyers, templates, training manuals, PowerPoint presentations and reports for advocacy purposes.
 Video production
 Work closely with the videographer and the local suppliers to produce at least two videos (mainly with human angle and story about our beneficiaries) per month about UNDP activities in Egypt to be published on UNDP Egypt YouTube Channel, and the short versions for Twitter and Instagram.
 Communications Support
 Provide support to the communication team through various tasks related to the content upon necessity.
Institutional Arrangement
 The candidate will be part of the Communication Unit and will work under the supervision of the Communication Analyst.
Competencies
Core
Achieve Results:
LEVEL 1: Plans and monitors own work, pays attention to details, delivers quality work by deadline
Think Innovatively:
LEVEL 1: Open to creative ideas/known risks, is pragmatic problem solver, makes improvements
Learn Continuously:
LEVEL 1: Open minded and curious, shares knowledge, learns from mistakes, asks for feedback
Adapt with Agility:
LEVEL 1: Adapts to change, constructively handles ambiguity/uncertainty, is flexible
Act with Determination:
LEVEL 1: Shows drive and motivation, able to deliver calmly in face of adversity, confident
Engage and Partner:
LEVEL 1: Demonstrates compassion/understanding towards others, forms positive relationships
Enable Diversity and Inclusion:
LEVEL 1: Appreciate/respect differences, aware of unconscious bias, confront discrimination
People Management
Cross-Functional & Technical competencies
Thematic Area
Name
Definition
Technical: communications
Public relations/Digital media
 Ability to build and maintain an overall positive public image for the organisation, its mandate and its brand, while ensuring that individual campaigns and other digital communications and advocacy initiatives are supported in reaching the public
Cross functional: Business development
Human-centred design
 Ability to develop solutions to problems by involving the human perspective in all steps of the problem-solving process
Cross functional: Business management
Communication
 Ability to communicate in a clear, concise and unambiguous manner both through written and verbal communication; to tailor messages and choose communication methods depending on the audience
 Ability to manage communications internally and externally, through media, social media and other appropriate channels
Cross functional: Business direction and strategy
Strategic thinking
 Ability to develop effective strategies and prioritised plans in line with UNDP's objectives, based on the systemic analysis of challenges, potential risks and opportunities; linking the vision to reality on the ground, and creating tangible solutions
 Ability to leverage learning from a variety of sources to anticipate and respond to future trends; to demonstrate foresight in order to model what future developments and possible ways forward look like for UNDP
Cross functional: Business direction and strategy
Negotiation and influence
 Ability to reach an understanding, persuade others, resolve points of difference, gain advantage in the outcome of dialogue, negotiates mutually acceptable solutions through compromise and creates win-win situations
Required Skills and Experience
Education: Advanced degree – Bachelors' degree in Communication, Journalism, Public Relations, Business Administration or a closely related field.
Experience: Min. years of relevant work experience
Min. of 2 years of experience (if with bachelor's) in digital communication, with a focus on social media, preferably in a development context.
Required skills
 Professional work experience in digital communication, with a focus on social media, preferably in a development context
 Fully proficient in written and spoken Arabic and English (fluent).
 Knowledge of Adobe Photoshop and/or other photo/video editing software.
 Be fully proficient in Microsoft Office, Web Content Management Software and Social Media tools;
Desired skills in addition to the competencies covered in the Competencies section
 Specific training on social media, digital marketing, or online and digital communication is an asset.
 Ability for problem-solving, multi-tasking, meeting deadlines and working under pressure.
 Ability to efficiently research, analyze and share information and knowledge
 Ability to engage with other units/teams and forge productive working relationships Ability to work as part of a team in a constantly evolving work environment
Required Language(s)
Fluency in English and Arabic.
Professional Certificates
NA
Disclaimer
Important information for US Permanent Residents ('Green Card' holders)
Under US immigration law, acceptance of a staff position with UNDP, an international organization, may have significant implications for US Permanent Residents. UNDP advises applicants for all professional level posts that they must relinquish their US Permanent Resident status and accept a G-4 visa, or have submitted a valid application for US citizenship prior to commencement of employment.
UNDP is not in a position to provide advice or assistance on applying for US citizenship and therefore applicants are advised to seek the advice of competent immigration lawyers regarding any applications.
Applicant information about UNDP rosters
Note: UNDP reserves the right to select one or more candidates from this vacancy announcement. We may also retain applications and consider candidates applying to this post for other similar positions with UNDP at the same grade level and with similar job description, experience and educational requirements.
Non-discrimination
UNDP has a zero-tolerance policy towards sexual exploitation and misconduct, sexual harassment, and abuse of authority. All selected candidates will, therefore, undergo rigorous reference and background checks, and will be expected to adhere to these standards and principles.
UNDP is an equal opportunity and inclusive employer that does not discriminate based on race, sex, gender identity, religion, nationality, ethnic origin, sexual orientation, disability, pregnancy, age, language, social origin or other status.