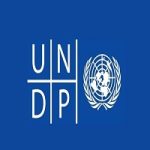 Closing date: Tuesday, 9 May 2023
Job Identification : 10098
Locations : Port Moresby, Papua New Guinea
Posting Date : 05/02/2023, 09:53 AM
Apply Before : 05/10/2023, 03:59 AM
Job Schedule : Full time
Agency : UNDP
Vacancy Type : Fixed Term
Practice Area : Management
Bureau : Regional Bureau for Asia and the Pacific
Contract Duration : 1 Year with Possibility for extension
Education & Work Experience : Master's Degree – 2 year(s) experience
Other Criteria : A professional accounting qualification from an internationally recognized institute of accountancy
Required Languages : Proficiency in oral and written English
Vacancy Timeline
1 Week
Mobility required/no mobility
mobility required
Job Description
BACKGROUND
UNDP is committed to achieving workforce diversity in terms of gender, nationality and culture. Individuals from minority groups, indigenous groups and persons with disabilities are equally encouraged to apply. All applications will be treated with the strictest confidence.
UNDP does not tolerate sexual exploitation and abuse, any kind of harassment, including sexual harassment, and discrimination. All selected candidates will, therefore, undergo rigorous reference and background checks.
UNDP Papua New Guinea seeks to consolidate the foundations for a next generation office that is fully capacitated to leverage strong development fundamentals built in the current CPD cycle and continue its trend of scaling up its presence and services. Leveraging its technical, coordination and administrative strengths, UNDP will continue to provide integrated policy advice, evidence-based solutions, quality assurance and management services supporting the national and sub-national implementation of a growing portfolio of activities.
Under the guidance and supervision of the Operations Manager, the Finance Analyst is responsible for effective delivery of financial services, transparent utilization of financial resources and management of the Country Office (CO) Finance Unit. She/he analyzes and interprets the financial rules and regulations and provides solutions to a wide spectrum of complex financial issues. The Finance Analyst promotes a collaborative, client-oriented approach consistent with UNDP rules and regulations.
DUTIES & RESPONSIBILITIES
The Finance Analyst supervises and leads the staff of the Finance Unit. The Finance Analyst works in close collaboration with the operations, programme and project teams in the CO, GSSU and with UNDP HQs staff and Government officials ensuring successful CO performance in Finance.
Ensures implementation of operational and financial management strategies, and adapts processes and procedures, focusing on the achievement of the following results:
 Full compliance of financial activities, financial recording/reporting system and audit follow up with UN/UNDP rules, regulations, policies and strategies; implementation of the effective internal control, proper design and functioning of the financial resources management system.
 CO Finance business processes mapping and elaboration/establishment of internal
 Standard Operating Procedures in Finance, control of the workflows in the Finance Unit.
 Continuous analysis and monitoring of the financial situation, presentation of forecasts for development and management projects.
 Elaboration of the framework and conditions of contributions within the CO resources mobilization efforts.
 Elaboration and implementation of cost saving and reduction strategies.
 Routinely monitors financial exception reports for unusual activities, transactions, and investigates anomalies or unusual transactions. Informs supervisors and other UNDP staff at Headquarters and GSSU of the results of the investigation when satisfactory answers are not obtained.
Manages the project budgets and organizes an optimal cost-recovery system focusing on achievement of the following results
 Financial resources management through planning, guiding, controlling of the resources in accordance with UNDP rules and regulations.
 Preparation and monitoring of budgets of management projects.
 Establishment of the development projects' budgets preparation/modification monitoring system, control of budgetary status versus authorized spending limits (ASL) and budgets delivery levels.
 Sending project budget to KK if authorized by the Senior Management (can be done only on the basis of signed prodocs and project budgets).
 Elaboration of proper mechanisms to eliminate deficiencies in budget management.
 Preparation of cost-recovery bills in Atlas for the services provided by UNDP.
Ensures proper control of CO accounts focusing on achievement of the following results
 Elaboration of the internal expenditures' control system which ensures that vouchers processed are matched and completed, transactions are correctly recorded and posted in Atlas; payrolls are duly prepared; MPOs, travel claims and other entitlements are duly processed, receipting of goods and services and establishment of accruals are properly done in compliance with IPSAS and UNDP policies and procedures.
 Control of accounts closure.
 Approval of vendors in Atlas.
 Timely corrective actions on unposted vouchers, including the vouchers with budget check errors, match exceptions, unapproved vouchers. Timely response to HQ requests to resolve financial data issues.
 Control of the Accounts Receivables for UNDP projects and maintenance of the General Ledger.
Ensures proper CO cash management focusing on achievement of the following results:
 Timely review of cash position for local accounts to ensure sufficient funds on hand for disbursements. Timely identification and recording of receipts for income application.
 Monitoring of financial exception reports for unusual activities, transactions and investigation of anomalies or unusual transactions. Provision of information to supervisors and GSSU on the results of the investigation when satisfactory answers are not obtained.
 Daily review of zero-balance account bank statements in Atlas to monitor imprest level; identification and record of contributions.
 Primary contact with local bank management on routine operational matters including negotiation of exchange rate on replenishments.
 Approval and submission of monthly UN exchange rate reports to Treasury
 Timely and accurate approval of bank reconciliation, including documented review of exceptions.
 Initiation of bank transfers and deals, selecting bank transfers and deals for approval and settlement. Performing Paycycle manager role in Atlas.
 Timely preparation of monthly cashflow forecast for use by Operations Manager. Liaison with UN Agencies to obtain estimate of their cash requirements.
 Role as cashier for cash disbursements made on site.
Ensures facilitation of knowledge building and knowledge sharing in the CO and guidance to all stakeholders on financial matters focusing on achievement of the following results:
 Organization/conduct of training for the operations/programme/projects staff on financial management and RBM. Ensure a good understanding of Key Financial Performance Indicators across the office.
 Synthesis of lessons learnt and best practices in Finance.
 Sound contributions to knowledge networks and communities of practice.
Supervisory/Managerial Responsibilities:
 Supervises a Finance Assistant
COMPETENCIES
Core Competencies:
 Achieve Results: LEVEL 2: Scale up solutions and simplifies processes, balances speed and accuracy in doing work
 Think Innovatively: LEVEL 2: Offer new ideas/open to new approaches, demonstrate systemic/integrated thinking
 Learn Continuously: LEVEL 2: Go outside comfort zone, learn from others and support their learning
 Adapt with Agility: LEVEL 2: Adapt processes/approaches to new situations, involve others in change process
 Act with Determination: LEVEL 2: Able to persevere and deal with multiple sources of pressure simultaneously
 Engage and Partner: LEVEL 2: Is facilitator/integrator, bring people together, build/maintain coalitions/partnerships
 Enable Diversity and Inclusion: LEVEL 2: Facilitate conversations to bridge differences, considers in decision making
People Management Competencies:
 UNDP People Management Competencies can be found on the dedicated site.
Cross-Functional & Technical Competencies:
Business Management – Accounting General:
 Knowledge of accounting concepts, principles, regulations, and policies and ability to apply to strategic and/or practical situations
Business Management – Budget Management:
 Ability to support budgetary aspects of work planning process, drawing and management of team budgets.
Business Management – Financial reporting and analysis:
 Ability to evaluate financial data, derive relevant findings and present them in a meaningful manner.
Business Management – Operational Efficiency:
 Ability to identify and execute opportunities to improve operational efficiency.
Business Management – Delivery:
 Ability to get things done while exercising good judgement.
Business Management – Risk Management:
 Ability to identify and prioritize risks and organize action around mitigating them.
Business Management – Quality Assurance:
 Ability to perform administrative and procedural activities to ensure that quality requirements and goals are fulfilled.
QUALIFICATIONS
Education
 Master's degree in finance/Accounting, Business, or Public Administration, or a professional accounting qualification from an internationally recognized institute of accountancy.
 Professionally qualified accountants from an internationally recognized institute of accountancy will have a distinct advantage.
 Long-listed candidates may be required to take the Advanced UNDP Accountancy and Finance Test.
Experience, Knowledge, and Skills
 Minimum 2 years of relevant experience in providing financial management and accounting advisory services, managing staff and operational systems.
 Experience in the usage of computers and office software packages (MS Word, Excel, etc) and advanced knowledge of spreadsheet and database packages is an asset.
 Experience in handling of web-based management systems and ERP financials is an asset.
 Experience of IPSAS and/or IFRS is an asset.
Language requirements
 Proficiency in oral and written English.
Please note that continuance of appointment beyond the initial 12 months is contingent upon the successful completion of a probationary period.
UNDP Disclaimer for FTA/TA International Posts
Important information for US Permanent Residents ('Green Card' holders)
Under US immigration law, acceptance of a staff position with UNDP, an international organization, may have significant implications for US Permanent Residents. UNDP advises applicants for all professional level posts that they must relinquish their US Permanent Resident status and accept a G-4 visa or have submitted a valid application for US citizenship prior to commencement of employment.
UNDP is not in a position to provide advice or assistance on applying for US citizenship and therefore applicants are advised to seek the advice of competent immigration lawyers regarding any applications.
Applicant information about UNDP rosters
Note: UNDP reserves the right to select one or more candidates from this vacancy announcement. We may also retain applications and consider candidates applying to this post for other similar positions with UNDP at the same grade level and with similar job description, experience, and educational requirements.