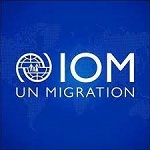 Organizational Setting and Work Relationships
Direct supervision is normally exercised by a Snr External Relations Officer of Representative who provides guidance on the applicable procedures. Advice may also be provided by relevant functional units at HQ. The incumbent may supervise some support staff. External contacts are predominantly with Partners, media, government embassies and other international organizations on matters of importance to the Organization.
All UNHCR staff members are accountable to perform their duties as reflected in their job description. They do so within their delegated authorities, in line with the regulatory framework of UNHCR which includes the UN Charter, UN Staff Regulations and Rules, UNHCR Policies and Administrative Instructions as well as relevant accountability frameworks. In addition, staff members are required to discharge their responsibilities in a manner consistent with the core, functional, cross-functional and managerial competencies and UNHCR¿s core values of professionalism, integrity and respect for diversity.
Duties
– Stay abreast of the challenges posed by the political context, the UN and humanitarian reform, and institutional developments in the area of forced displacement and humanitarian operations.
– Assist in the planning of a consultative process with UNHCR colleagues (Programme, Protection, etc.) with external actors and partners, so as to develop and implement protection and assistance strategy, with clearly articulated objectives, timelines and outputs.
– Assist the implementation of a communications strategy that generates support for UNHCR s operations from external partners (e.g. the general public, governments, partners, the media, academia and persons of concern).
– Assist in the articulation of all issues pertaining to the needs of the populations of concern and the strategies in place to respond to their needs.
– Inform the UNHCR Country Team on the UNHCR priorities so as to ensure that they are given adequate weight in the publications and documentation of the UN Country Team.
– Assist in the dialogue with donors and embassies and provide accurate information by organizing regular briefings, bilateral meetings and missions. Prepare reports as appropriate.
– In accordance with the operational context and in close cooperation with headquarters, propose new and non-traditional funding sources, as appropriate, including private sector and humanitarian pooled/basket funds (e.g. Central Emergency Response Fund, Human Security Fund).
– Through a consultative process with headquarters, disseminate information on UNHCR¿s global funding situation and mobilize additional funds to implement special projects aimed at enhancing the quality of protection for persons of concern in the country operation.
– Participate on behalf of the Representative and other supervisors in inter-agency cooperation and communication strategies, initiatives and tools.
– Support senior management in representing UNHCR in the UN Country Team and other UN coordination fora.
– Support, and participate in, local UN integrated missions, Inter-Agency Standing Committee, Emergency Relief Coordinator and Cluster communication strategies and initiatives.
– Assist in the management of information flows within the country operations by identifying priority matters, securing, analyzing and disseminating documentation and information to support country operations and corporate communication processes and priorities.
– Consolidate information on UNHCR¿s country operations and identify appropriate messages for campaigns and appeals. – Assist in the coordination of the drafting of, situation reports, briefing notes, background material, talking points, fact sheets, press releases and articles.
– Assist in the development of targeted communications strategies and media packages for situations and/or activities that require focused attention.
– Propose events and initiatives (e.g. commercial, cultural, political and sports) to promote the work of UNHCR and take action as appropriate.
– Support the management of media relations by, inter alia, responding to direct queries, publishing press releases and organizing regular briefings and visits to country operations.
– On behalf of the Representative, approve fundraising messages.
– On behalf of the Representative, approve any relevant expenditure for the implementation of fundraising activities.
– Propose which donors to approach and which operations or activities to prioritize for special fundraising appeals. – Implement all aspects of a communications strategy.
– Approve budgets and expenditures for communications activities.
– Clear external relations/communication products and tools as appropriate.
– Represent UNHCR on behalf of senior management in fund-raising and communication priorities in inter-agency initiatives and fora. – Perform other related duties as required.
Minimum Qualifications
Education & Professional Work Experience Years of Experience / Degree Level For P3/NOC
– 6 years relevant experience with Undergraduate degree; or 5 years relevant experience with Graduate degree; or 4 years relevant experience with Doctorate degree Field(s) of Education Political Sciences, Social Sciences, International Relations, Journalism, or other relevant field. (Field(s) of Education marked with an asterisk* are essential) Certificates and/or Licenses Not specified
Relevant Job Experience
Essential Experience in humanitarian operations in a field environment. Excellent knowledge of local institution, politics and culture. Desirable Good knowledge of UNHCR operations both at Headquarters and in the Field. Fund-raising and programming/programme management experience. Experience of working with social media.
Functional Skills
IT-Web Content Management
IT-Computer Literacy
CO-Drafting and Documentation
ER-Inter-Agency External Relations (Functional Skills marked with an asterisk* are essential)
Language Requirements
For International Professional and Field Service jobs: Knowledge of English and UN working language of the duty station if not English. For National Professional jobs: Knowledge of English and UN working language of the duty station if not English and local language. For General Service jobs: Knowledge of English and/or UN working language of the duty station if not English. All UNHCR workforce members must individually and collectively, contribute towards a working environment where each person feels safe, and empowered to perform their duties.
This includes by demonstrating no tolerance for sexual exploitation and abuse, harassment including sexual harassment, sexism, gender inequality, discrimination and abuse of power. As individuals and as managers, all must be proactive in preventing and responding to inappropriate conduct, support ongoing dialogue on these matters and speaking up and seeking guidance and support from relevant UNHCR resources when these issues arise. This is a Standard Job Description for all UNHCR jobs with this job title and grade level. The Operational Context may contain additional essential and/or desirable qualifications relating to the specific operation and/or position. Any such requirements are incorporated by reference in this Job Description and will be considered for the screening, shortlisting and selection of candidates.
Desired Candidate Profile
The ideal candidate would have a strong skill in securing interest in order to mobilise ressources vis a vis the donor's community for the operations. Moreover, the candidate should have the capacity and the competence required for reporting and communications.
Required languages (expected Overall ability is at least B2 level):
,
Desired languages
,
Operational context
Background information
The political and security crisis that the country has been experiencing since 2012 continues to generate flows of refugees and internally displaced persons, particularly in the central and northern regions (Mopti, Ségou, Timbuktu, Gao, Ménaka and Kidal), but also, to a lesser extent, in certain regions in the south of the country.
The forced displacements of Malian populations inside the country are not only caused by attacks and threats from terrorist groups and inter and intra-community conflicts, but also by the effects of climate action, including the drought which is extends to more than 80% of the regions with the corollary of a scarcity of water resources and an exponential increase in food needs (1.8 million people are at risk of severe food insecurity), as well as by the displacement of people who are victims of the slavery by descent (representing 5% of internally displaced persons), the majority of which are in the Kayes region.
There are several challenges, including: the destruction/closure of many public infrastructures, including civil registry centers, because of exactions by armed groups; the likely impact on local populations of ongoing discussions on the delimitation of Mali's borders; the complex situation of long-standing refugees; and the low birth registration rate since the 2012 crisis, particularly among nomadic populations.
The mixed flows of displacements observed since 2019 are due to the worsening of the political and security crisis, the various types of violence (tensions and community clashes) observed in the northern and central regions and the operations of armed actors in localities adjoining the borders of the Burkina Faso and Niger (Liptako-Gourma region).
Occupational Safety and Health Considerations:
Security Considerations
On a 1 to 6 overall security level scale, Bamako is at 4 (substantial) while the central and northern parts of the country are at 5 (high). The capital city is at the same security level as the Southern regions which is higher than those of the Western regions. Notwithstanding Bamako 's security level, staff are discouraged from using accommodations that are not recommended by UNDSS or renting apartments in unrecommended suburbs. All accommodations need to be approved, and residential security measures (RSM) implemented.
The capital city 's security level 4 rating hides high levels of security threats related to terrorism, civil unrest and criminality. Past incidents and frequent security threats demonstrate that these threats remain a concern. Recent attacks at Kati military barrack (15 km from Bamako) by extremist combatants, reported presence of sleeping cells of terrorist groups in Bamako highlight the intention to harm within Bamako. Furthermore, with a long-lasting socio-political crisis, demonstrations are recurrent in Bamako and other urban locations and are set to take place very often. Up regions, road movements remain the main challenge to the access of POCs due to asymmetric warfare of extremist groups. Improvised Explosive Devices (IEDs) and highway banditry are frequent. UN humanitarian agencies enjoy the broad acceptance by communities through their leaders, but criminals and Non-State Actors are beyond the control of the community leadership. Al Qaeda affiliated groups are present in the center of Mali (Mopti and Tombuktu) while the Islamic State in the Great Sahara operates mostly around Gao and Menaka, yet their demarcation lines of influence overlap very often.
The UN staff remain potential targets of crime, armed assaults, and robberies. The crime threats exist both in Bamako and elsewhere in Mali and are becoming more and more violent. Road Traffic accidents also represent a substantial threat with scores of careless ridings of motorcyclists and driving irresponsibility.
For additional information on occupational safety and health considerations for this duty station, please visit this link:
Nature of Position:
UNHCR in Mali will strive to implement initiatives focused on the search for durable solutions, both humanitarians, including voluntary repatriation, resettlement, reintegration in return areas for returnees and displaced persons, naturalization and local integration for refugees. Through its strategic objectives grouped under this impact in 2023 -2026, UNHCR aims to reduce vulnerability, strengthen the capacity of systems to deliver quality services and improve solutions for returnees, displaced persons and vulnerable members. communities that host them.
Furthermore, UNHCR's interventions are designed and implemented with a view to sustainable reintegration and durable solutions while ensuring community ownership with a community-based approach that promotes social cohesion and peacebuilding. In line with the new way of working, UNHCR's interventions are designed to play a catalytic role by linking humanitarian response to sustainable development programs (including the private sector) to improve collective results and increase accountability. based on comparative advantages.
The external relation officer is a key management position and integrative part of the Executive office of UNHCR Representative in Mali. He/she oversees the External relations and Communication Unit and supervises the work of that Unit, reporting directly to the Representative.
He/she is tasked to oversee among other following activities :
Internal Coordination – while Ext Rel Officer will attend meetings or liaise with relevant colleagues to keep abreast of main events and outcomes of the Operation, the section will work closely to ensure that information regarding UNHCR vis-à-vis other agencies ( HCT/UNCT, Group Executive Cooperation ( donors community), etc. is adequately and accurately captured and key messages are shared in a coherent, clear and regular manner. Equally important, the Section will work closely with other Sections in the to keep informed of activities related to UNHCR operational priorities, upcoming events, important meetings, etc. It is important that key achievements, issues and challenges are effectively reflected in reports and other relevant publications. Close collaboration with External Relation, reporting officer will ensure that HCR policies and strategies, any high-level meetings / government response to concerns etc. are highlighted in reports as required and disseminated internally and /or externally
Communication – regular information sharing (weekly, monthly, quarterly, as appropriate) on UNHCR operational activities. These documents shall also be uploaded on the UNHCR web-portals and accessible for external actors as required. The distribution list(s) of donors, potential donors, direct and indirect partners, government, media and other stakeholders, …
Publications – (magazine, flyers, pamphlets, etc.) production of printed material has been envisaged for 2016 to inform stakeholders of pilot as well as ongoing programmes of Mali operation. Publications will reflect joint programmes such as 'Durables Solutions', Community based protection monitoring, HLP, One stop center, etc. to ensure that information on progress, impact and lessons learned and best practices in relation to these initiatives are documented and shared with relevant stakeholders.
Periodical Briefing to Donors and fundraising activities (with partners/UN Agencies) / Press conferences (with the media) to Bamako-based Donors and those based in Dakar will be held, in addition to other information-sharing meetings or processes, at least twice a year; more regularly in the context of recurring emergencies and durable solutions, ensuring that all parties are informed. The External Relations Officer is expected to initiate regularly funding proposals for marketing to current and potential Donors. S/he, in collaboration with Information Management Unit, contribute to the promotion of UNHCR's visibility activities.
Living and Working Conditions:
The position is based in Bamako, a D non family duty station with good accommodation, public facilities/services and availability of amenities. Road conditions are relatively good for convenient travel around the city. The Rest and Recuperation (R&R) cycle in Bamako is 8 weeks with Dakar as designated location.
Hot and dry weather conditions during the year. Most houses are equipped with diesel or electrically operated heating system.
A UN Clinic, hospitals and private clinics are available.
Bamako is security level 3 or 4 and the rest of the country security level 4 or 5. Generally the likelihood of security incidents is high in related area in the country. Demonstrations are observed many times during the year.
Road traffic accidents remain a pertinent risk to staff. Vehicle travel is difficult at certain times due to high level of road traffic going to the downtown in the morning and travel back from the downtown in the evening.
Additional Qualifications
Skills
Education
BA: International Relations (Required), BA: Journalism (Required), BA: Political Science (Required), BA: Social Science (Required)
Certifications
Work Experience
Competencies
Accountability, Analytical thinking, Client & results orientation, Commitment to continuous learning, Communication, Empowering & building trust, Innovation & creativity, Judgement & decision making, Managing performance, Managing resource, Organizational awareness, Political awareness, Teamwork & collaboration
UNHCR Salary Calculator
https://icsc.un.org/Home/SalaryScales
Compendium
Add.2 to Bi-annual Compendium 2022 – Part B
Functional clearance
This position doesn't require a functional clearance
How to apply
For a full job description and to apply, interested candidates are requested to visit
The UNHCR workforce consists of many diverse nationalities, cultures, languages and opinions. UNHCR seeks to sustain and strengthen this diversity to ensure equal opportunities as well as an inclusive working environment for its entire workforce. Applications are encouraged from all qualified candidates without distinction on grounds of race, colour, sex, national origin, age, religion, disability, sexual orientation and gender identity.
Please note that UNHCR does not charge a fee at any stage of its recruitment process (application, interview, meeting, travelling, processing, training or any other fees).
Closing date of receipt of applications: 16 February 2023 (midnight Geneva time)