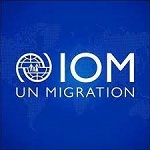 Organizational Setting and Work Relationships
The Government Liaison Officer is usually located in country operations. S/he plays a crucial role in ensuring UNHCR's approach to the Government is consistent, strategic and coherent. The main aim is to ensure that UNHCR can fulfil its role to support the Government to lead the refugee response ensuring the protection of refugees and – in line with the GCR – promote the inclusion of refugees into national systems by coordinating with other actors – including development actors at the early stages of a refugee response and in mixed situations supporting the Government to prevent, respond to and resolve internal displacement while complementing and reinforcing national response efforts. This should be done in line with UNHCRs Mandate, the Global Compact for Refugees, the IDP policy, and agreed inter-agency commitments. More specifically, the incumbent advises the senior management on issues and processes concerning the relationship with the Government and related positioning, coordination, advocacy, information, resource allocation, fundraising, reporting, and communication with other UN agencies, NGOs, civil society actors, private sector, media and other relevant actors through strong engagement in humanitarian inter-agency processes, but also with a focus on development processes as they impact on UNHCR. This requires strong engagement in Government processes, and knowledge and interaction with national entities and processes. The Government Liaison Officer assists senior management with ensuring the Government is aware of the humanitarian architecture and can act in line with ongoing development processes related to the UNDS reform and the 2030 agenda as they impact on UNHCR. The overall goal of the position is to strengthen and enhance the effectiveness of UNHCR¿s leadership roles and responses to situations affecting people of concern to UNHCR (refugees, asylum-seekers, IDPs, stateless persons, returnees, host communities) through an open and transparent partnership approach with the Government.
All UNHCR staff members are accountable to perform their duties as reflected in their job description. They do so within their delegated authorities, in line with the regulatory framework of UNHCR which includes the UN Charter, UN Staff Regulations and Rules, UNHCR Policies and Administrative Instructions as well as relevant accountability frameworks. In addition, staff members are required to discharge their responsibilities in a manner consistent with the core, functional, cross-functional and managerial competencies and UNHCR's core values of professionalism, integrity and respect for diversity.
Duties
– Advise and assist senior managers to formulate and communicate UNHCR positions on Government-related matters on protection, assistance and inclusion of refugees, providing briefing notes, talking points and issue papers for relevant discussions with the Government.
– Promote UNHCR's policies and liaise with Government authorities on issues related to latest humanitarian and development processes.
– Establish and coordinate country-specific coordination mechanisms for situations co-led by UNHCR and the Government. Where applicable, support the development of country-specific refugee response plans (or refugee and migration response plan and refugee and resilience plan) and comprehensive responses.
-Contribute to ensuring the coherence of the work of the Multi-sector group (MSG) in accordance with the Government. – Provide protection for persons of concern to UNHCR by ensuring the observance by the local authorities of the recognized principles of refugee law.
– Promote accession to refugee law convention in a way that reinforce the asylum institution in the country.
– Articulate UNHCR¿s priorities towards the Government, including the commitment to humanitarian principles.
– With support from senior management, promote the deeper understanding within UNHCR on agreements with the Government and inform other staff on developments with the Government.
This includes promoting and stimulating UNHCR's implementation of key reforms with the Government;
– Where there is lack of clarity as to UNHCR's positions and priorities, identify the issues and bring this to senior management attention.
– Assist the Government to ensure timely preparedness activities, including through participation and where necessary coordination of inter-agency contingency planning processes.
– Liaise with the Government, inter-government agencies, UN agencies, local and international NGOs and other partners at the country level to find areas of cooperation, joint initiatives and where applicable negotiate joint agreements or work programmes to further protection and assistance for persons of concern.
– Organise and implement capacity-building seminars or training programmes for target groups (government officials, etc.).
– Maintain close relations with the press and develop public information activities to ensure greater knowledge in public opinion of refugee and asylum issues and promote UNHCR objectives.
– Maintain close contact with HQ on emerging issues.
– Maintain frequent formal and informal contacts with counterparts in other organisations. – Perform other related duties as required.
Minimum Qualifications
Years of Experience / Degree Level For P3/NOC – 6 years relevant experience with Undergraduate degree; or 5 years relevant experience with Graduate degree; or 4 years relevant experience with Doctorate degree Field(s) of Education Political/Social Science; Economics; Law/International Law; Business Administration; or other relevant field. (Field(s) of Education marked with an asterisk* are essential) Certificates and/or Licenses Not specified. Relevant Job Experience Essential Experience of working with partners at field or Headquarters level. Experience of liaising with governments and/or the donor community. Thorough understanding of UNHCR's protection mandate and core mission. Thorough understanding of humanitarian coordination processes and/or development coordination. Desirable Inter-agency coordination role. Drafting joint appeal/ refugee response plan/HRP. Experience with another UN agency or partner.
Functional Skills
CO-Drafting and Documentation
CL-Multi-stakeholder Communications with Partners, Government & Community
SO-Networking
TR-Training and Capacity Building of Governments and/or national programs (Functional Skills marked with an asterisk* are essential)
Language Requirements
For International Professional and Field Service jobs: Knowledge of English and UN working language of the duty station if not English. For National Professional jobs: Knowledge of English and UN working language of the duty station if not English and local language. For General Service jobs: Knowledge of English and/or UN working language of the duty station if not English.
All UNHCR workforce members must individually and collectively, contribute towards a working environment where each person feels safe, and empowered to perform their duties. This includes by demonstrating no tolerance for sexual exploitation and abuse, harassment including sexual harassment, sexism, gender inequality, discrimination and abuse of power. As individuals and as managers, all must be proactive in preventing and responding to inappropriate conduct, support ongoing dialogue on these matters and speaking up and seeking guidance and support from relevant UNHCR resources when these issues arise. This is a Standard Job Description for all UNHCR jobs with this job title and grade level. The Operational Context may contain additional essential and/or desirable qualifications relating to the specific operation and/or position. Any such requirements are incorporated by reference in this Job Description and will be considered for the screening, shortlisting and selection of candidates.
Desired Candidate Profile
• Proven experience liaising with governments and donor community, including liaising with the US Government
• Proven experience in interagency coordination role and working with partners both at the level of the Bureau and in the field
• Experience working in regional mechanisms, processes, or fora related to forced displacement, and engagement in global frameworks or mechanisms related to international protection (e.g. Global Compact on Refugees, Global Refugee Forum)
• Excellent knowledge/fluency of English and Spanish
• Outstanding written communication skills in English is essential, e.g. proven experience in drafting joint appeal/response plan or inter-agency reporting
• Educational background in development / understanding of UNHCR's cooperation with development actors in the sub-region
• Excellent knowledge of the work and mandate of UNHCR and the organization's priorities, including through experience in the Americas region
• Demonstrated ability to support the organization of regional workshops/meetings with governments and other relevant stakeholders
Required languages (expected Overall ability is at least B2 level):
Spanish
,
Desired languages
,
Operational context
Occupational Safety and Health Considerations:
To view occupational safety and health considerations for this duty station, please visit this link: https://wwwnc.cdc.gov/travel
Nature of Position:
Following the adoption of the San Pedro Sula Declaration in 2017, seven States in the region (Belize, Costa Rica, El Salvador, Guatemala, Honduras, Mexico, and Panama) launched the Comprehensive Regional Protection and Solutions Framework (MIRPS). MIRPS encourages regional cooperation among countries of origin, transit and destination for a greater responsibility sharing in matters of prevention, protection and durable solutions. The MIRPS Support Platform, launched in December 2019 on the occasion of the first Global Refugee Forum, supports the efforts of the MIRPS countries in offering protection and solutions to forced displacement in Central America and Mexico, and serves as a mechanism for greater responsibility sharing, as called for in the Global Compact on Refugees. It seeks to leverage support from the broadest possible range of States, international financial institutions, the private sector, regional bodies, and other stakeholders. In September 2022, the United States of America assumed the role of Chair-in-Office of the MIRPS Support Platform, supported by the past-Chair, Canada, under the Support Platform's recently established Troika Governance Model. UNHCR serves as the MIRPS Support Platform Secretariat, and jointly forms the MIRPS Technical Secretariat together with the Organization of American States (OAS).
The Liaison Officer fulfils the duties of the MIRPS Support Platform Secretariat and reports to the Deputy Director of the Regional Bureau for the Americas in Panama, working in close coordination with the MIRPS Technical Secretariat, other colleagues covering the MIRPS, and relevant technical focal points within the Bureau. The incumbent will be responsible for supporting the U.S. Government, as Chair of the MIRPS Support Platform, in translating the overarching objectives of the Platform into concrete actions through the implementation of its workplan; providing support to the overall management of the MIRPS Support Platform by supporting the Chair in preparing and overseeing all meetings and logistics related to the implementation of the work plan, together with the organization of special high-level events; maintaining responsive and proactive dialogue with Members of the Support Platform, which includes international governmental donors, multilateral organizations, and financial institutions, to ensure substantive engagement in the MIRPS and to help identify opportunities for political, technical, and financial collaboration with the MIRPS States; and supporting the development and implementation of partnership outreach strategies, in coordination with the Chair of the MIRPS Support Platform, to leverage additional support options to advance national policy commitments within the MIRPS States, and in line with UNHCR's operational priorities.
Living and Working Conditions:
Panama City is classified 'A' Duty Station (Family) and has good infrastructure (health, housing, banking, transportation, telecommunications and recreational facilities) and good supply of goods and services, with no particular health hazards. -In terms of security Panama is relatively safe compared to other cities throughout Latin America and it is rated as security level '1 minimal' whereas for Darién Province (border with Colombia) it is security level '2 low'. The city is a communication hub and it is possible to fly to all countries of the region with direct flights and it offers good options for travelling in general. -UNHCR offices are located in the Canal Zone, in a green area outside the city centre called 'Ciudad del Saber' where most of the other UN Agencies are also located, as well as International Schools, NGOs and research centres, etc. -The cost of living is relatively high for the region (reflected in the post adjustment), especially for housing and health, but it is easy to find accommodation on the private market, including in the area of the office in houses or in the city centre towers in modern apartments. Most of the food is imported except for sea products and some fruits and vegetables. There is a wide range of international schools, several of them offering IB curriculum including some in the office area. -In terms of recreational activities, Panama being a hub for the purchasing of goods for neighbouring countries, the city offers a lot of malls and doing shopping and going to malls is a common week end activity. Cultural offer is limited but there is a good offer of restaurants and a dynamic nightlife. Beaches on the Pacific and Atlantic coasts are reachable within one hour by car or by boat directly from the city and there are some options for hiking too. There is also a relatively good range of sports activities.
Additional Qualifications
Skills
Education
BA: Business Administration (Required), BA: Economics (Required), BA: Law (Required), BA: Political Science (Required)
Certifications
Work Experience
Competencies
Accountability, Client & results orientation, Commitment to continuous learning, Communication, Empowering & building trust, Judgement & decision making, Managing performance, Managing resource, Negotiation & conflict resolution, Organizational awareness, Political awareness, Stakeholder management, Teamwork & collaboration
UNHCR Salary Calculator
https://icsc.un.org/Home/SalaryScales
Compendium
Add.2 to Bi-annual Compendium 2022 – Part B
Functional clearance
This position doesn't require a functional clearance
How to apply
For a full job description and to apply, interested candidates are requested to visit
The UNHCR workforce consists of many diverse nationalities, cultures, languages and opinions. UNHCR seeks to sustain and strengthen this diversity to ensure equal opportunities as well as an inclusive working environment for its entire workforce. Applications are encouraged from all qualified candidates without distinction on grounds of race, colour, sex, national origin, age, religion, disability, sexual orientation and gender identity.
Please note that UNHCR does not charge a fee at any stage of its recruitment process (application, interview, meeting, travelling, processing, training or any other fees).
Closing date of receipt of applications: 16 February 2023 (midnight Geneva time)