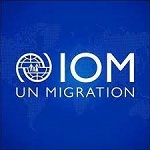 Position Title: Programme Officer (Shelter & Assistance Tracking System)
Duty Station: Geneva, Switzerland
Classification: Professional Staff, Grade UG
Type of Appointment: Special short-term ungraded, nine months with possibility of extension
Estimated Start Date: As soon as possible
Closing Date: 09 February 2023
Established in 1951, IOM is a Related Organization of the United Nations, and as the leading UN agency in the field of migration, works closely with governmental, intergovernmental and non-governmental partners. IOM is dedicated to promoting humane and orderly migration for the benefit of all. It does so by providing services and advice to governments and migrants.
Context:
At IOM Headquarters, within the Department of Operations and Emergencies (DOE), the Preparedness and Response Division (PRD) serves as the main instrument for migration crisis preparedness and response, in the areas of Shelter and Settlements, Camp Coordination and Camp Management (CCCM) and water, sanitation and Hygiene (WASH). PRD oversees IOM's timely, predictable and effective interventions in emergency situations by implementing a broad range of programmes, in coordination with humanitarian partners, through the Inter-Agency Standing Committee (IASC) and the Cluster framework.
In the field of Shelter and Settlements, IOM has played a major role in humanitarian operations for many decades working at scale in both natural disasters and conflict / complex contexts. IOM's programming spans emergency response, recovery, and reconstruction support through the provision of support (e.g., in-kind or cash) and direct technical assistance to affected populations, working to ensure an integrated settlement-wide response to restore and enhance people's access to adequate housing.
Additionally, IOM is committed to supporting field missions with better data management of assistance provided, particularly in relation to more efficient tracking and monitoring of distribution activities. This is being done through the development of a global corporate beneficiary management and distribution system known as the Assistance Tracking System (ATS).
The Programme Officer (Shelter & Assistance Tracking System) will work under the overall supervision of the Head of the Preparedness and Response Division (PRD) and the direct supervision of the Shelter and Settlements Specialist. The Programme officer (Shelter &
Assistance Tracking System) will be based in Geneva but undertake regular duty travel in support of IOM country offices. They will contribute to reinforcing institutional systems, further develop a community of practice within IOM, and build IOM's capacity by managing the development, roll-out and institutionalization of IOM's Assistance Tracking system.
Core Functions / Responsibilities:
Manage all phases of the software development and deployment lifecycle of IOMs AssistanceTracking System (ATS) from the business perspective, from requirements gathering, analysis, design, development, testing, training, and rollout.
Ensure all relevant programmatic considerations are included in the design of the features in the system.
Ensure that the project is on track for completion during the project timeframe. Draft donor reports and other documentation required as part of the development of the ATS.
Coordinate with the development team on all aspects of the development and deployment cycle to ensure maximum user satisfaction and successful project delivery. Evaluate trade-offs between project size and complexity, urgency, risk and stakeholder value.
Liaise with internal functional units in Headquarters (HQ), Manila and Panama AdministrativeCentres, as well as relevant IOM Missions, to facilitate the design, development and deployment of the ATS.
Promote the use of ATS and support missions during the roll-out process – remote and through short-term deployments.
Identify further opportunities for system development and improvements to maximize its potential, and support fundraising efforts as needed.
Liaise with external partners including, but not restricted to, those forming part of the UNCommon Cash System (UNCCS), to ensure that IOMs ATS is designed to be interoperable with similar systems developed by other UN operational agencies at the global level.
Participate in and represent IOM at technical working groups, networks and relevant meetings.
Support in the design and delivery of capacity building initiatives under the purview of the shelter and settlements portfolio, including but not limited to general distribution capacity (in-kind/cash), and the roll out of the ATS.
Support project proposal review and endorsement process as needed.
Perform other duties as may be assigned
Required Qualifications and Experience:
Education
Master's degree in Architecture, Civil Engineering, Computer Sciences, or a related field from an accredited academic institution with five years of relevant professional experience; or
University degree in the above fields with seven years of relevant professional experience.
Experience
Experience in coordinating and implementing humanitarian response activities (including Shelter and settlements; distribution of NFIs; WASH, CCCM, Cash programming etc.);
Experience in the design and development of information management systems;
Experience in software development is an asset;
Demonstrated experience in technical development, field support, and training/capacity building;
Experience working with different international organizations specialized in humanitarian assistance (e.g. UN agencies, INGOs, IOs, Donors, IFRC or ICRC).
Skills
Knowledge of multiple web technologies and frameworks such as PHP, Java, .NET, ASP .Net, SQL Server and SharePoint is an asset;
Excellent leadership, project management and analytical skills with capacity to understand business requirements and to translate them into technical solutions;
Advanced Knowledge of tools and methodologies used in planning, design and implementation of business applications, data modelling preferably with demonstrated ability to coordinate all elements of application development, especially from the business side;
Knowledge of cloud technologies is an advantage;
Excellent communication, organization, and time management skills; Focused on delivering what needs to be done with the ability to multi-task and work under pressure;
Knowledge of version control systems such as Jira and Git is an asset;
Demonstrated ability to solve complex problems with investigation, analysis and creative thinking;
Ability to timely understand the Organization's structure and portfolios;
Demonstrated interpersonal skills with the ability to quickly build relationships and work effectively and harmoniously in a team of colleagues of varied cultural and professional backgrounds;
Ability to work in a dynamic and unpredictable operating environment;
Proven ability to produce quality work accurately and concisely according to set deadlines.
Languages
IOM's official languages are English, French and Spanish.
External applicants for all positions in the Professional category are required to be proficient in English and have at least a working knowledge of one additional UN Language (Arabic, Chinese, French, Russian, or Spanish).
For all applicants, fluency in English is required (oral and written). Working knowledge of either French, Spanish or Arabic is an advantage.
Proficiency of language(s) required will be specifically evaluated during the selection process, which may include written and/or oral assessments.
Notes
Accredited Universities are the ones listed in the UNESCO World Higher Education Database (https://whed.net/home.php).
Required Competencies:
Values – all IOM staff members must abide by and demonstrate these three values:
Inclusion and respect for diversity: respects and promotes individual and cultural differences; encourages diversity and inclusion wherever possible.
Integrity and transparency: maintains high ethical standards and acts in a manner consistent with organizational principles/rules and standards of conduct.
Professionalism: demonstrates ability to work in a composed, competent and committed manner and exercises careful judgment in meeting day-to-day challenges.
Core Competencies – behavioural indicators
Teamwork: develops and promotes effective collaboration within and across units to achieve shared goals and optimize results.
Delivering results: produces and delivers quality results in a service-oriented and timely manner; is action oriented and committed to achieving agreed outcomes.
Managing and sharing knowledge: continuously seeks to learn, share knowledge and innovate.
Accountability: takes ownership for achieving the Organization's priorities and assumes responsibility for own action and delegated work.
Communication: encourages and contributes to clear and open communication; explains complex matters in an informative, inspiring and motivational way.
Managerial Competencies – behavioural indicators
Leadership: provides a clear sense of direction, leads by example and demonstrates the ability to carry out the organization's vision; assists others to realize and develop their potential.
Empowering others & building trust: creates an atmosphere of trust and an enabling environment where staff can contribute their best and develop their potential.
Strategic thinking and vision: works strategically to realize the Organization's goals and communicates a clear strategic direction.
IOM's competency framework can be found at this link.
https://www.iom.int/sites/default/files/about-iom/iom_revised_competency_framework_external.pdf
Competencies will be assessed during a competency-based interview.
Other:
Internationally recruited professional staff are required to be mobile. Any offer made to the candidate in relation to this vacancy notice is subject to funding confirmation.
Appointment will be subject to certification that the candidate is medically fit for appointment, accreditation, any residency or visa requirements, and security clearances. Subject to certain exemptions, vaccination against COVID-19 will in principle be required for individuals hired on or after 15 November 2021. This will be verified as part of the medical clearance process.
Vacancies close at 23:59 local time Geneva, Switzerland on the respective closing date. No late applications will be accepted.
How to apply
Interested candidates are invited to submit their applications HERE via PRISM, IOM e-Recruitment system, by 09 February 2023 at the latest, referring to this advertisement.
IOM only accepts duly completed applications submitted through the IOM e-Recruitment system. The online tool also allows candidates to track the status of their application.
Only shortlisted candidates will be contacted.
For further information please refer to: www.iom.int/recruitment
No Fees:
IOM does not charge a fee at any stage of its recruitment process (application, interview, processing, training or other fee). IOM does not request any information related to bank accounts.
Requisition: CFA 2023 06 Programme Officer (Shelter & Assistance Tracking System) (UG) Geneva,
Switzerland (57948847) Released