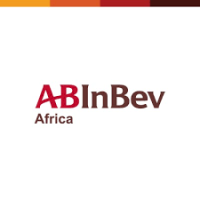 Company: AB InBev Africa
Location: Ghana
State: Jobs in Accra
Job type: Full-Time
Job category: Oil and Gas Jobs in Ghana
Job Description
Dreaming big is in our DNA. It's who we are as a company. It's our culture. It's our heritage. And more than ever, it's our future. A future where we're always looking forward. Always serving up new ways to meet life's moments. A future where we keep dreaming bigger. We look for people with passion, talent, and curiosity, and provide them with the teammates, resources and opportunities to unleash their full potential. The power we create together – when we combine your strengths with ours – is unstoppable. Are you ready to join a team that dreams as big as you do?
Job Description
The key purpose of this role is responsible for leading the Process Engineering function in the Brewery. Optimize the generation and utilization of all utilities within the process. Identifying and delivering initiatives to deliver step change performance improvement and process stability to realize true process capability.
Key roles and responsibilities:
Apply engineering principles in assisting Brewing and E&F production teams to achieve optimal plant performance
Provide line support for situational and systemic problem-solving
Execute identified process optimization initiatives
Execute identified process capability studies
Provide design support for regional capital projects
Support the execution of regional capital projects
Lead small CAPIN projects in Brewing and/or E&F plants
Provide coaching to process engineering trainees
Assist with the identification and closure of Brewing and E&F technological gaps
Manage, co-ordinate and implement improvement projects to ensure optimization of Brewing and E&F plant and process
Minimum Requirements:
Min BSc Chemical engineering or equivalent qualification
Checked out Process Engineer
3 –5 Years' Experience
Knowledge of problem techniques and process optimization
Deep understanding of E&F and Brewing plant, Process Controls and Automation, design and commissioning
Rigorous analytical skills and ability to apply them to complex problems
Ability to develop project plans and meet project deadlines
Ability to multi-task
Work on his/her own initiative
BAND: VIII
AB InBev is an equal opportunity employer, and all appointments will be made in-line with AB InBev employment equity plan and talent requirements. We are a company that promotes gender equality. Internal applicants require Line manager approval. Please note that only short-listed applicants will be contacted.
Method of Application
CLICK TO APPLY
Closing Date : 5th December, 2023