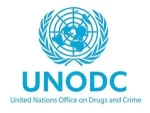 Closing date: Tuesday, 21 March 2023
Posting Title: Consultant – eLearning
Department/Office: United Nations Office on Drugs and Crime
Duty Station: VIENNA
Posting Period: 13 March 2023 – 21 March 2023
Job Opening Number: 23-United Nations Office on Drugs and Crime-204310-Consultant
United Nations Core Values: Integrity, Professionalism, Respect for Diversity
Result of Service- Coordinate with respective counterparts (i.e. vendors, relevant UNODC Sections/Units at HQ and in the field) the setup of customized online training courses; – Monitor (hosting, testing, maintaining and, if needed, updating) of project outputs in cooperation with other team colleagues; – Support the desk assistance to recipients and eLearning training centres for correct implementation of capacity-building activities;
Work LocationHome-based
Expected duration11.05.-30.06.2023
Duties andResponsibilities
The role of the Consultant will be to provide substantive support to the Programme Management Unit in the following outputs: (i) Development of the programme throughout its deliveries. (ii) Support users to access and use the eLearning platform administration; provide help desk assistance.
Qualifications/special skills
 Advanced university degree in administration or statistics related study, is required. A first level university degree in similar fields in combination with two additional years of qualifying experience may be accepted in lieu of the advanced university degree.
 A minimum of 1 year of professional/study experience in the field of data management and analysis, is required.
 Excellent analytical, planning, and organizational skills are required.
 Knowledge and experience of the UN System, or any other international organisation, is desirable. Excellent communication skills are desirable.
Languages
 English and French are the working languages of the United Nations Secretariat. For this position, fluency in English (written and oral), is required. Knowledge of another official United Nations language is an advantage.
No FeeTHE UNITED NATIONS DOES NOT CHARGE A FEE AT ANY STAGE OF THE RECRUITMENT PROCESS (APPLICATION, INTERVIEW MEETING, PROCESSING, OR TRAINING). THE UNITED NATIONS DOES NOT CONCERN ITSELF WITH INFORMATION ON APPLICANTS' BANK ACCOUNTS.