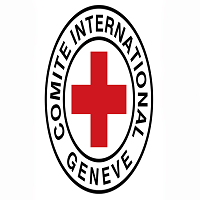 Please note that the ICRC is not a UN-system organization.
The International Committee of the Red Cross (ICRC) is an impartial, neutral and independent organization whose exclusively humanitarian mission is to protect the lives and dignity of victims of armed conflict and other situations of violence and to provide them with assistance.
The ICRC is mandated to work in countries affected by armed conflict or other situations of violence. The ICRC is present in over 80 countries and has some 19,000-field staff.
In 2014, the ICRC expanded its presence to Ukraine. There are more than 600 ICRC staff working in Kyiv, Dnipro, Poltava, Vinnytsia, Lviv, Donetsk, Luhansk, and Odesa.
The ICRC is looking for an enthusiastic and motivated person to fill the position of HR Officer in its sub-delegation in Lviv.
Purpose:
The HR Officer is responsible for the HR management of the site. S/he provides HR services in line with the ICRC's and the delegation's policies and the applicable laws and regulations. Moreover, HR Officer is the focal point for the Remuneration, Recruitment, Employees Relations and Performance management and in charge of following the training implemented at the site level and to coach employees on the Performance Management and Development Process.
Functional general responsibilities:
General HR Management:
 Ensures that staff-management policies are applied correctly
 Ensures information flow of HR issues and advises on various issues at the site
 Monitors and ensures compliance with local labour laws and staff regulations
 Ensures that new employees are welcome and well-integrated
 With the support of the HR Manager work closely with Head of Departments and Heads of Structure
 Support and empower Line Managers in her/his area of expertise (ie recruitment, development, induction, detection of talent, training, etc.)
Recruitment:
 Works in collaboration with various units to identify and analyse recruitment challenges, methods and processes and optimize recruitment tools.
 Reviews and publishes internal and external job offers.
 Evaluates candidates' files, conducts interviews and participates in selecting candidates.
 Is candidates' main point of contact during the recruitment process
 Keeps the recruitment tool and candidates' information up to date.
Performance management:
 Provide support to line managers on how to implement the Performance Management System (tool, method, setting up objectives, follow up of action plan and best practices) with the aim to evaluate and develop competencies of the staff they manage.
 In collaboration with HRM, support Managers in the Yearly Performance Appraisal (PMD) process.
Employee relations:
 Ensuring coherency, continuity in administration and management of resident employees.
 Handling employee grievances and disciplinary outcomes within the provisions of staff regulations and labour laws, participating actively in conflict solving.
 Supporting the handle of legal cases for the site in liaison with HRM.
 Guides staff members at all stages of their cycle within the organization, on both administrative HR and professional development matters.
Training & Development:
 In collaboration with the LnD, explain the training policy (iDevelop and institutional) to managers, all staff, and support the HR Service Provider on sites.
 Ensure proper follow up of all iDevelop requests after approval.
 Suggests career paths and support plans for specific persons to HR Manager/Responsible and line managers, ensuring a proper liaison with the Operational needs and objectives set, the results of Performance Management, the training possibilities (local, international, regional, etc.) and the potentials identified.
 With LnD, contributes to the identification of training options at local / regional /international, and provide expertise upon request to line managers with regards to the assessment of training needs within the teams they supervise
Required Qualifications and Skills:
 Ukrainian citizenship
 University degree in related field such as Business Administration, Human resources or Social studies
 3 years of relevant HR experience
 Good command (written and spoken) of English and local Language
 Computer literate, with excellent knowledge of Microsoft Excel and PowerPoint.
 Knowledge of ERP a strong advantage
Social package and other benefits:
 Official employment according to Ukrainian labour law
 Annual paid 20 working days' vacation
 Medical insurance for employees and family
 ICRC Institutional training
 Individual development covered by ICRC
 foreign language courses
 Convenient office location in the city centre
Starting date: As soon as possible
How to apply:
Please submit your CV, along with your motivation letter in English and salary expectations to the attention of the Human Resources Department.
Application deadline: 29/03/2023
Only candidates meeting the above-mentioned criteria will be considered and contacted for tests and/or interviews. No inquiries by phone, please.
ICRC is Equal Opportunity Employer giving the highest priority to staff safety and security.
For more information, visit the website: http://www.icrc.org/