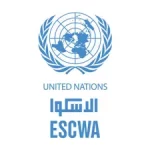 Closing date: Sunday, 19 March 2023
Posting Title: Trade Researcher
Department/Office: Economic and Social Commission for Western Asia
Duty Station: BEIRUT
Posting Period: 13 March 2023 – 19 March 2023
Job Opening Number: 23-Economic and Social Commission for Western Asia-204311-Individual Contractor
United Nations Core Values: Integrity, Professionalism, Respect for Diversity
Result of ServiceThe services of an individual contractor are needed to assist the project coordinator to prepare technical materials and capacity building activities to member states. More particularly, the research assistant will be involved in the delivery of technical assistance to MSs on using ATSI in trade policy analysis and in coordinating with MSs and consultants on discussions related to the selection of sectors, countries and policy instruments to be integrated in national versions. The IC will also support the project coordinator in the delivery of additional technical assistance activities on trade issues.
Work LocationUN-House ESCWA
Expected duration6 Months
Duties andResponsibilities
This assignment for Individual contractors/ researcher is part of Technical cooperation to MS and training on Arab trade simulator Interface (ATSI) and the development of national versions of ATSI. The services of an individual contractor are needed to contribute to the development of technical materials and organization of capacity building activities ATSI. In particular, the IC will be tasked to do the following:
 Assist in preparing training materials on national versions of ATSI and in the delivery of national and regional training workshops.
 Assist in collecting different data for updating the database used for the calibration of the ATSI's model in coordination with MSs.
 Assist in drafting technical notes for MSs on analyzing trade scenarios using ATSI
 Assist in the implementation of different technical workshops on monitoring, evaluating and revisiting trade agreements
 Undertake specific analyses on selected subjects related to trade integration
 Translates from English and French to Arabic and vice versa upon request.
 Performs other related tasks and duties as assigned.
Qualifications/special skillsA Bachelor's degree in applied economics or related area is required.. All candidates must submit a copy of the required educational degree. Incomplete applications will not be reviewed. A minimum of 2 year experience in the field of research and analysis of trade policies is required. Experience and knowledge of Statistics and other sustainable development issues is required. Proficiency in Microsoft office applications is required. Knowledge of trade toolkits is required.
LanguagesLanguages English and French are the working languages of the United Nations Secretariat; and Arabic is a working language of ESCWA. For this position, fluency in English and Arabic is required. Knowledge of French is desirable. Note: "Fluency" equals a rating of 'fluent' in all four areas (speak, read, write, and understand) and "Knowledge of" equals a rating of 'confident' in two of the four areas.
No FeeTHE UNITED NATIONS DOES NOT CHARGE A FEE AT ANY STAGE OF THE RECRUITMENT PROCESS (APPLICATION, INTERVIEW MEETING, PROCESSING, OR TRAINING). THE UNITED NATIONS DOES NOT CONCERN ITSELF WITH INFORMATION ON APPLICANTS' BANK ACCOUNTS.