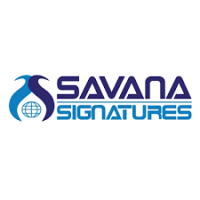 Job Description
 Summary
Savana Signatures is currently seeking a qualified candidate for the position of Chief of Party for an upcoming Ghana Youth Activity. Related to job vacancies in Ghana
This initiative aims to enhance the socio-economic status of youth in northern Ghana.
Job Title: Chief of Party
Organization: Savana Signatures
Location: Tamale, Ghana
Job Description:
Savana Signatures is a Ghanaian For-Impact NGO renowned for its innovative use of Information and Communication Technology (ICT) to design and deliver inclusive, scalable social interventions in areas such as Inclusive Quality Education, Sexual and Reproductive Health, and Livelihood and Economic Development.
We are dedicated to initiating positive change among girls, women, youth, and vulnerable populations in Ghana through innovative solutions that promote reproductive health and rights, quality education, and skills development.
Responsibilities:
As the Chief of Party, your responsibilities will include:
Providing visionary leadership for the project and the project team.
Developing annual work plans, and budgets, and ensuring their successful execution.
Holding technical and managerial responsibility for all project personnel.
Serving as the principal liaison with USAID and fostering collaborative relationships with other USAID projects, donors, institutions, technical agencies, and participating organizations as required.
Addressing agreement-related matters, including ensuring that Savana Signatures' financial controls and systems adhere to generally accepted accounting practices in line with USAID standards, and overseeing the prudent and responsible use of all activity-procured materials and equipment.
Ensuring the successful implementation of the project and providing general program and technical direction, along with the completion of necessary reports.
Managing the development and monitoring of work plans and budgets.
Facilitating appropriate levels of technical assistance in program operations.
Coordinating partner efforts in program implementation.
Ensuring proper program monitoring and reporting.
Carrying out other duties as assigned.
Qualifications:
To be considered for this role, you should possess the following qualifications:
A master's degree or higher in a relevant field such as Youth Work and Community Development, Education, Non-profit Management, Development Education, etc.
Demonstrable experience in managing youth-focused programs.
A track record of a minimum of eight (8) years in supervising, managing, and implementing USAID-funded programs or other donor-funded initiatives.
Demonstrated capacity to establish and maintain productive working relationships with a wide network of partners and stakeholders.
The ability to build strong working relationships with senior government officials, youth-led organizations, civil society organizations, international donors, and other key stakeholders.
Proficiency in USAID policies, procedures, and approaches related to program design/implementation, budgeting, monitoring, and evaluation.
Strong written and oral communication skills.
Willingness and ability to travel locally and internationally as needed.
Savana Signatures is an equal opportunity employer committed to providing equal employment opportunities without regard to race, colour, religion, sex, sexual orientation, nationality or ethnic origin, age, disability, or status.
Join us in making a positive impact on the youth of northern Ghana, and help shape their brighter future. Apply today to be part of our team!